In the season of less is more, the difference between looking hydrated and looking dry as an Arizona desert can depend on your daily skincare routine. After all, your skin is your best accessory during the summer months, so it's important to ensure it looks its best.
"Moisture is crucial for a healthy skin barrier," says dermatologist Marnie Nussbaum, M.D. Here, the New York City-based skin expert shares five easy tips for achieving your most gorgeous skin—like how much time you should actually spend in the shower, the body cleanser you shouldn't be using, and the SPF ingredients you should—to get you glowing like it's golden hour on a summer Friday.
1
Take shorter showers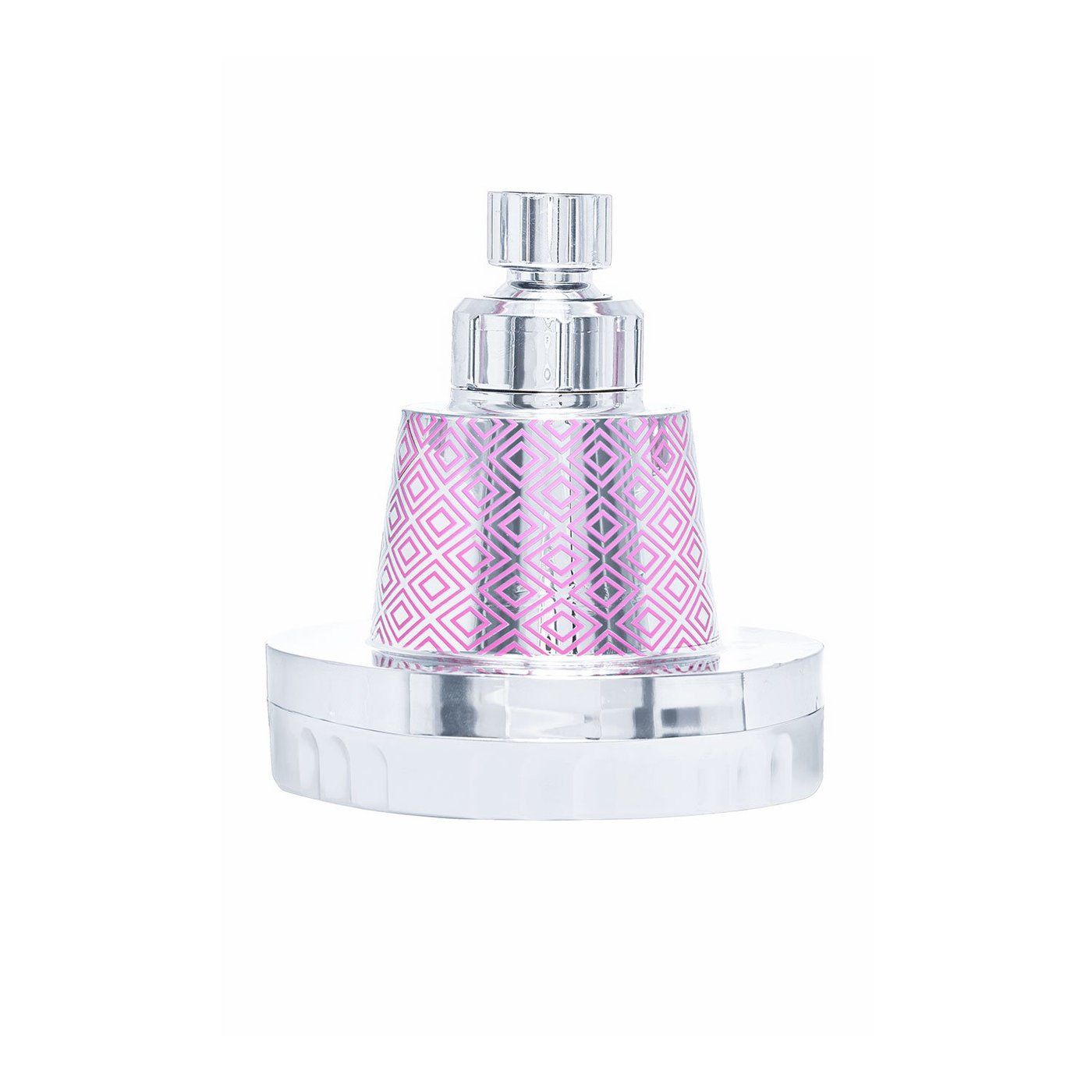 It's been a long, frustrating day. You turn on the shower and let the water wash away stress. Revel in the serenity…just not for too long. "Shower too much, and the water can strip the skin of natural lipids, which in the end, actually causes your skin to dry out," notes the pro. "I always suggest using lukewarm water. Take short showers—five minutes max!"
Whether you enjoy two-a-days at the gym or sweat through your shirt with the slightest temperature spike, limit the showers to once a day. Feeling a little ripe? "Gently wipe down with a wet washcloth instead," says Nussbaum.
Make the most of your shorter showers with a Vitaclean shower head—it contains a filter to ensure you're getting the cleanest water possible, and comes with a vitamin C filter pack you can add for extra nutrients and a spa-like scent.
2
Use a moisturizing body wash that works twice as hard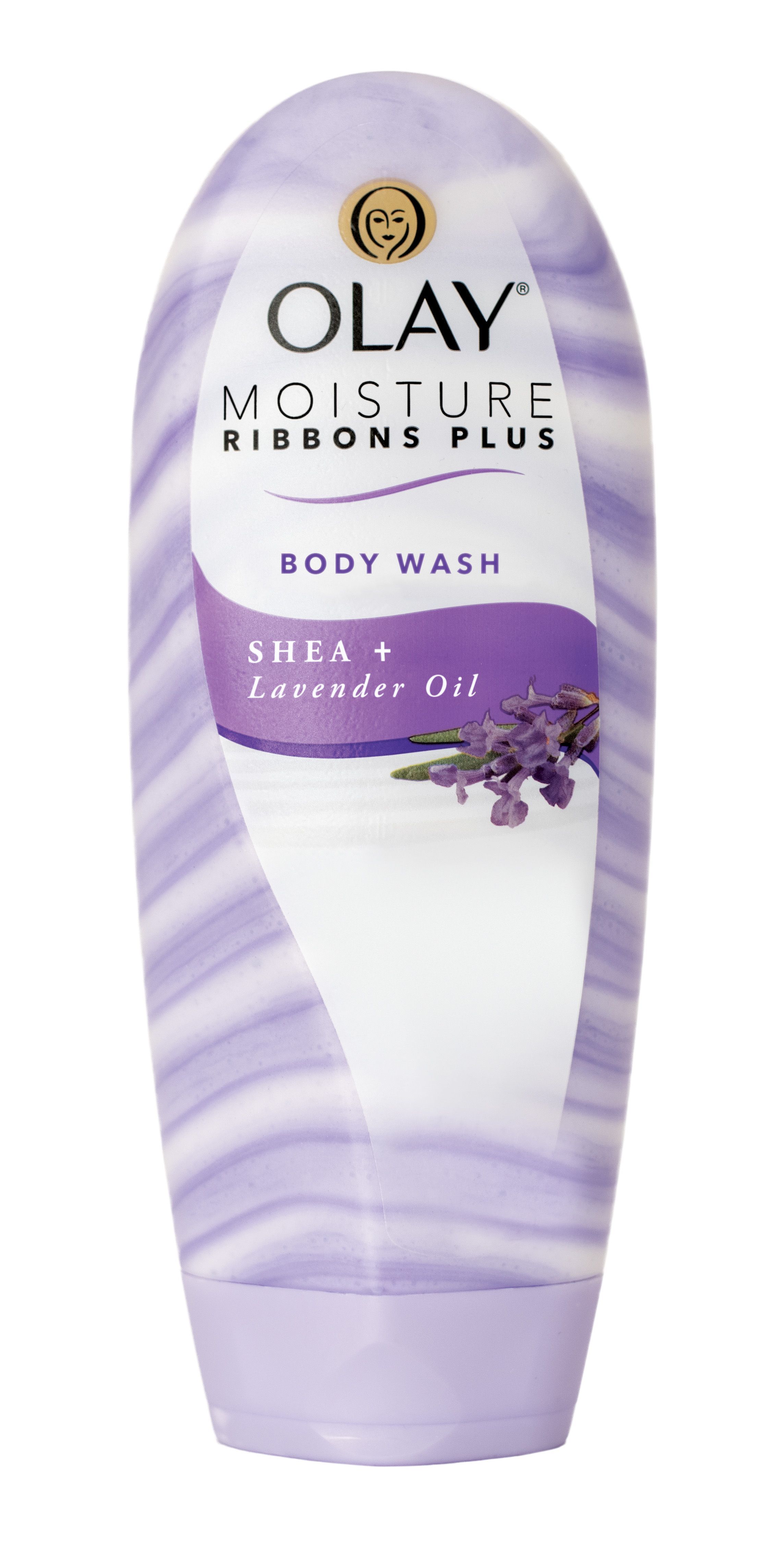 Even if you don't take long showers, the products you're using could be stripping away moisture on your skin. "Many people use bar soaps, which are the worst thing for your skin. They have a much higher pH, between 9 to 12 [on the scale]. Your skin is naturally between 5 and 6, which is more acidic," says the dermatologist. Also, bar soaps can be a breeding ground for bacteria.
Dr. Nussbaum's recommendation: Olay Ribbons Body Wash. Like all good-for-you cleansers, this one is paraben-free, but what sets it apart is that it also pulls double duty. "It moisturizes while it cleans," explains the derm, "and uses ProGlycerin as a humectant." Translation: Glycerin is a moisture-retaining substance.
The formula contains dual-stream technology: One ribbon, or phase, provides a luxurious, creamy lather to clean the body, while the other includes petrolatum (a moisturizing ingredient) to hydrate once you've cleansed. Plus, it goes 10 skin layers deep. Once out of the shower, pat—don't rub—dry with a towel. Since the body wash is so hydrating, you don't even have to worry about moisturizing.
3
Exfoliate to get the most out of your products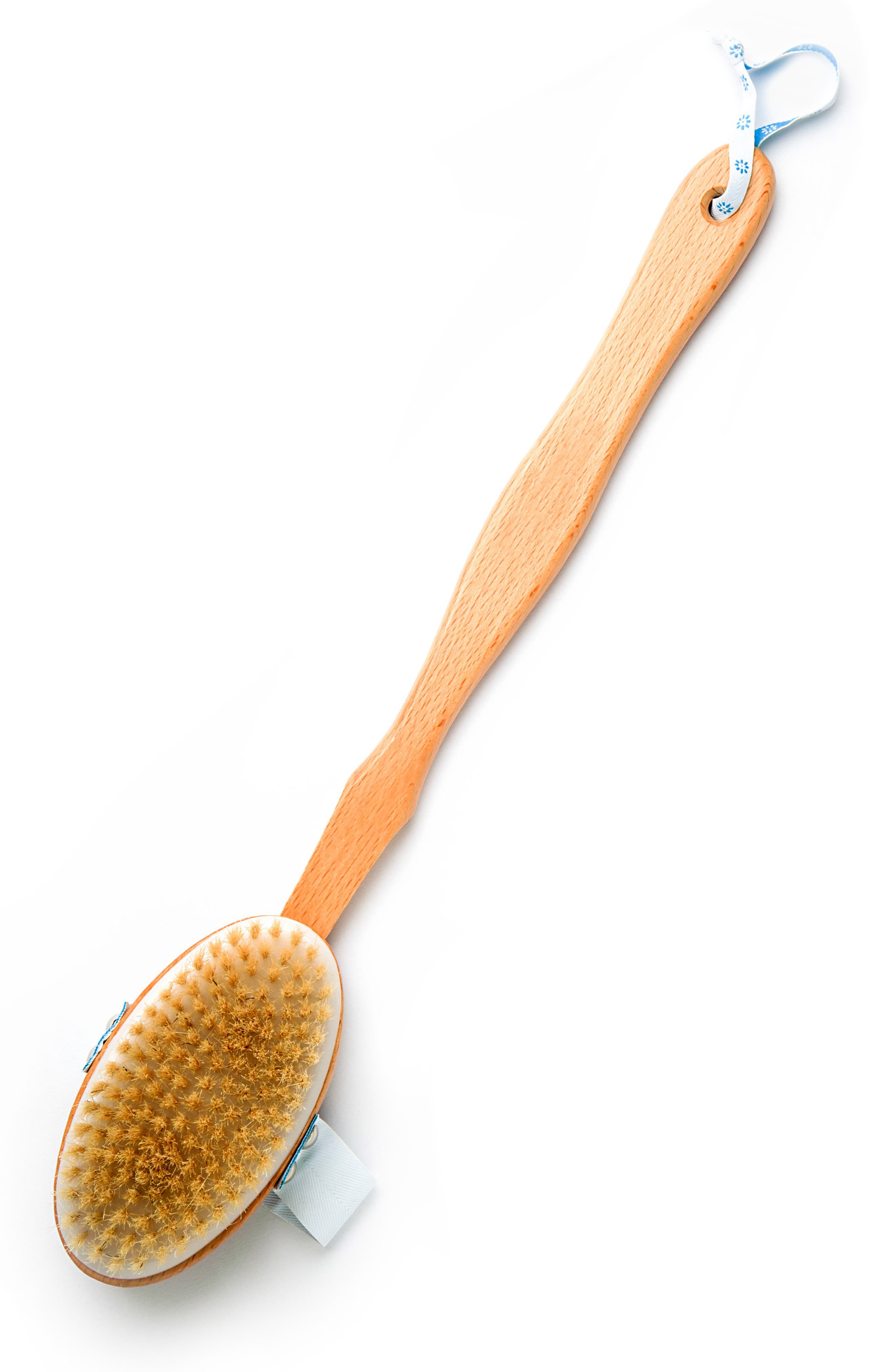 It may not be pretty, but sloughing off dead skin cells from the surface skin layer will help your products absorb into your skin better. "Exfoliate to get deeper penetration," suggests Dr. Nussbaum. "Use alpha hydroxy acids (AHA) and sugar scrubs…nothing too harsh. You don't want to cause irritation."
Light exfoliation can also help with the appearance of cellulite. "When skin is dry, you can see more imperfections. [Try] a gentle loofah or soft bristle brush," such as The Organic Pharmacy's Skin Brush, to get rid of dead skin skills.
4
Apply sunscreen every two hours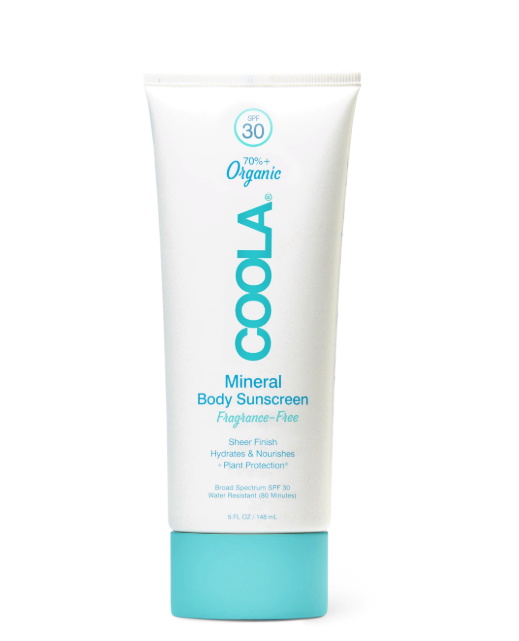 Many sunscreens, especially the water-resistant variety, have chemicals or plasma concentrations that can clog pores, leading to breakouts and bacne (body acne). Instead, opt for SPF options that feature natural minerals like zinc oxide. Coola Mineral Body Organic Sunscreen, for example, is made with minerals that hydrate skin while protecting it from the sun. "I always tell my patients to apply mineral sunscreen with 30 SPF and UVA/UVB protection 20 minutes before going outside," says Dr. Nussbaum. "Always reapply every two hours."
This goes for both body and face. For the latter, use a light moisturizer with an SPF. "To reapply, there are a lot of mineral-based powders or lighter lotion-like formulas that won't mess up your makeup. They'll give you that dewy look," suggests the pro.
5
Double down on hydration at night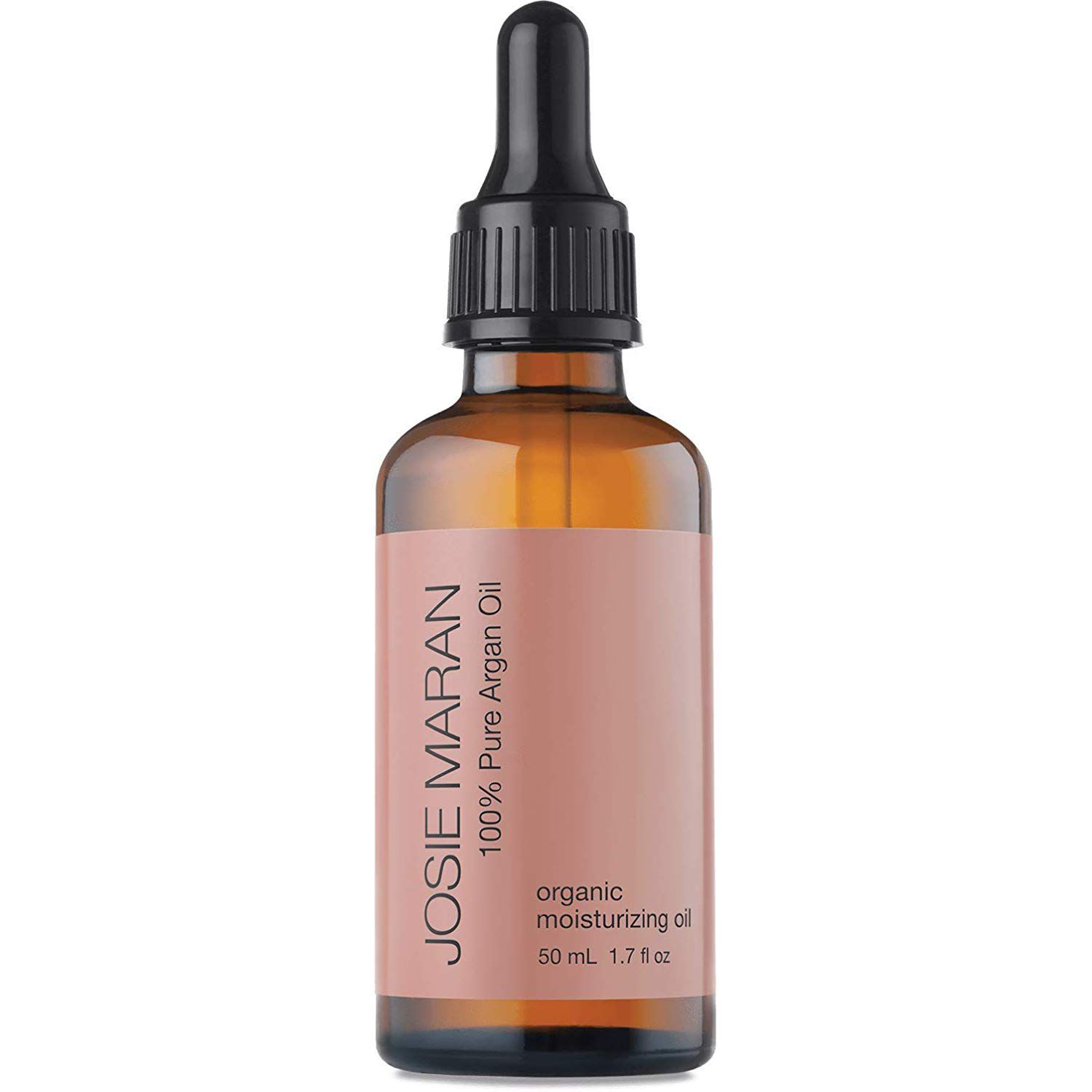 For those who think too much moisture can be dangerous during the months when oil glands are on overdrive, Dr. Nussbaum says not to worry: "It's hard to get too much hydration." Moisturize twice a day and drink a lot of water.
When you're ready to call it a night, treat extremities that are more prone to dryness with spa-like experiences. Try feet and hand masks, face products with hyaluronic acid—which holds 1,000 times its weight in moisture—and oils for the cuticles and lips, recommends the dermatologist. Josie Maran 100% Pure Argan Oil can be used all over the body, so it's a great product to keep on your bedside table for pre-bed application.
"It's really important to emphasize spending money on the right products—effective products," says Dr. Nussbaum. "Your skin really shows that."

Source: Read Full Article