Good Morning America's Ginger Zee has taken to Instagram to share the surprising fashion choice her younger son Miles has been "begging for".
Through sharing a post on Wednesday night, GMA's beloved meteorologist revealed that all her five-year-old son wanted at the moment was for his mom to get some stylish rainbow colored nails. How sweet!
Writing in her post's caption, the 42-year-old star said: "Miles has been begging me to get "rainbow nails" for months… figured this will work."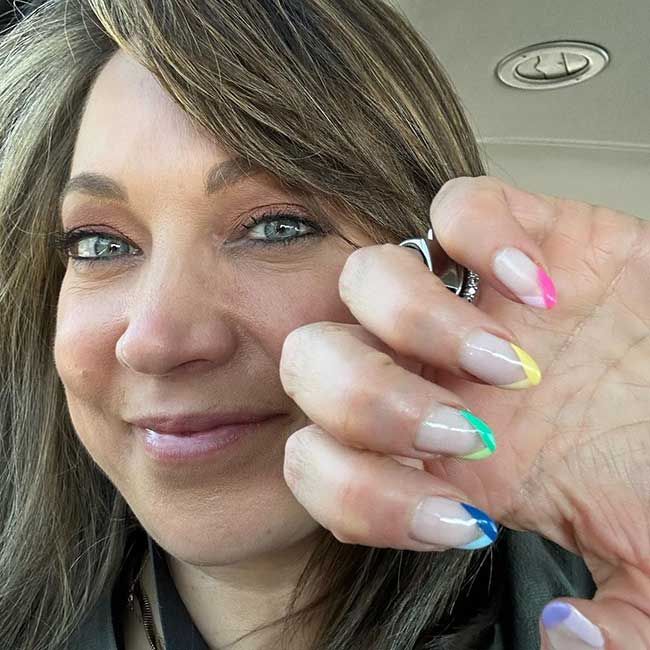 Ginger showed off her new nails on Wednesday
Ginger's workaround for her son's special request were some clear nails which featured beautiful red, yellow, blue, green and purple striped nail tips. Fans loved her reveal, taking to the comments to share their appreciation for the GMA host's new look and her son's enthusiasm about it.
DISCOVER: GMA announces new member joining their team – all we know
"Spring colors. Looks great!!" said one individual, before adding: "Good call Miles!!"
"Love them!!! We need Miles' thoughts on them," said another fan.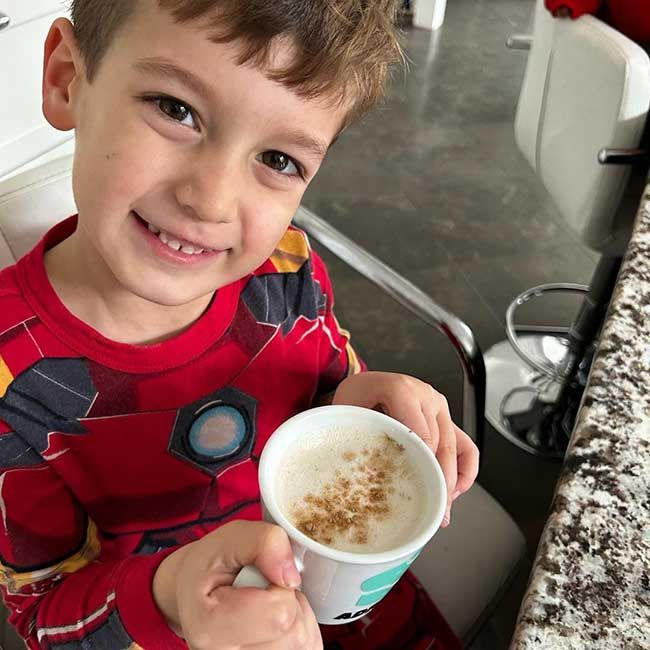 Miles was born in 2018
A third person penned sweetly: "I'd like to thank fashion consultant, Miles, for his contribution to today's amazing Ginger posts."
Ginger has been taking to social media regularly recently to share some adorable insights into her life as a parent to her and her husband Ben Aaron's two boys: Adrian, seven, and Miles, five. See the adorable video she posted last week which showed another surprising passion of their younger son in the video below.
WATCH: Ginger shares Miles' cute cleaning obsession
Following her first post on Wednesday, the weather host also shared an hilarious confession about her nails later in the evening via her Instagram stories.
Replying to her ABC News co-star Rebecca Jarvis' post about a having a nail-related nightmare involving press on nails, Ginger wrote: "Hahaha yeah I haven't had a lot of luck with press on… ask [GMA producer] @dom_proto who once had to try and find one that got snagged in my hair before I did an interview!"
Read more HELLO! US stories here
Source: Read Full Article