Being the Ricardos examines the marriage of Lucille Ball and and Desi Arnaz as well as their iconic television show, I Love Lucy. With Nicole Kidman playing Ball and Javier Bardem portraying Arnaz, the film depicts the relationship of the two TV legends as a mix of love and high emotions. Kidman learned how the dynamic of the Hollywood couple had its pros and cons throughout their time together.
Nicole Kidman saw 'I Love Lucy' stars' relationship as a partnerships
Ball and Arnaz tied the knot in 1940 but divorced in 1960. Portraying the happily married couple Lucy and Ricky Ricardo for six seasons on I Love Lucy, Ball and Arnaz had a close yet volatile relationship. Kidman noted how all romantic unions have their ups and downs.
"I like to focus on their successes as a partnership because, as I've said, all relationships end," the Oscar winner told NPR. "They could end because somebody dies – They could end because you break up. They could end because you get separated and can't get back — whatever it is, they all end. We know that."
The Nine Perfect Strangers star chose to focus on Ball and Arnaz's achievements as husband and wife and business partners.
"This, to me, was what you would call a successful relationship," Kidman remarked. "There were two beautiful children. There was an amazing creative partnership that created gold. I mean literally. I don't just mean financially. I mean for the world that exists as a timeless piece of entertainment that can still make us laugh. That is a successful relationship."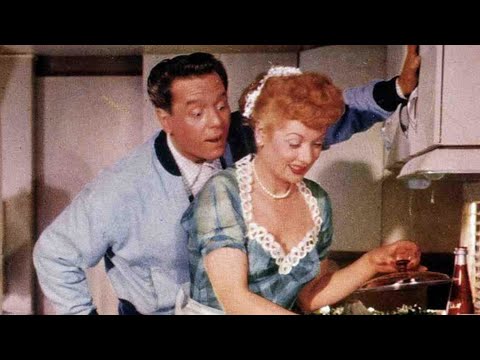 Lucille Ball and Desi Arnaz were protective of each other
While working on the film, Kidman got a birds-eye view of the couple's marriage both on-camera and behind the scenes, and acknowledged that their marriage had many layers.
"It was fraught," Kidman said. "There was an enormous amount of passion and love and pain and tears and fighting. But ultimately, he was deeply protective of her, and he was brilliant at protecting her. She was protective of him."
Though the two split up romantically, the I Love Lucy stars had an undeniable bond that carried them through stardom and co-parenting their two kids, Lucie and Desi Jr.
"She believed in him, and he believed in her," Kidman commented. "Could they give each other what they completely desired and needed? No. But they got a lot."
Nicole Kidman 'related to' Lucille Ball in many ways
Despite being famous decades apart, Kidman pointed out the similarities she shared with the comedy legend.
"There were so many things when I first read the script that I related to," the mom of four told the Hollywood Reporter. "A sense of trying to make a marriage work, juggling a desire to have children, of, 'I want to have a career, but I want to have the home.' … I relate to it and I understand it."
Kidman appreciated how writer/director Aaron Sorkin depicted Ball and Arnaz with true authenticity.
"We love them, these two people," Kidman said of the famous couple. "And not to the point of where you're not going to show their flaws, their humanity. That's what I felt this film was most — was human."
Source: Read Full Article