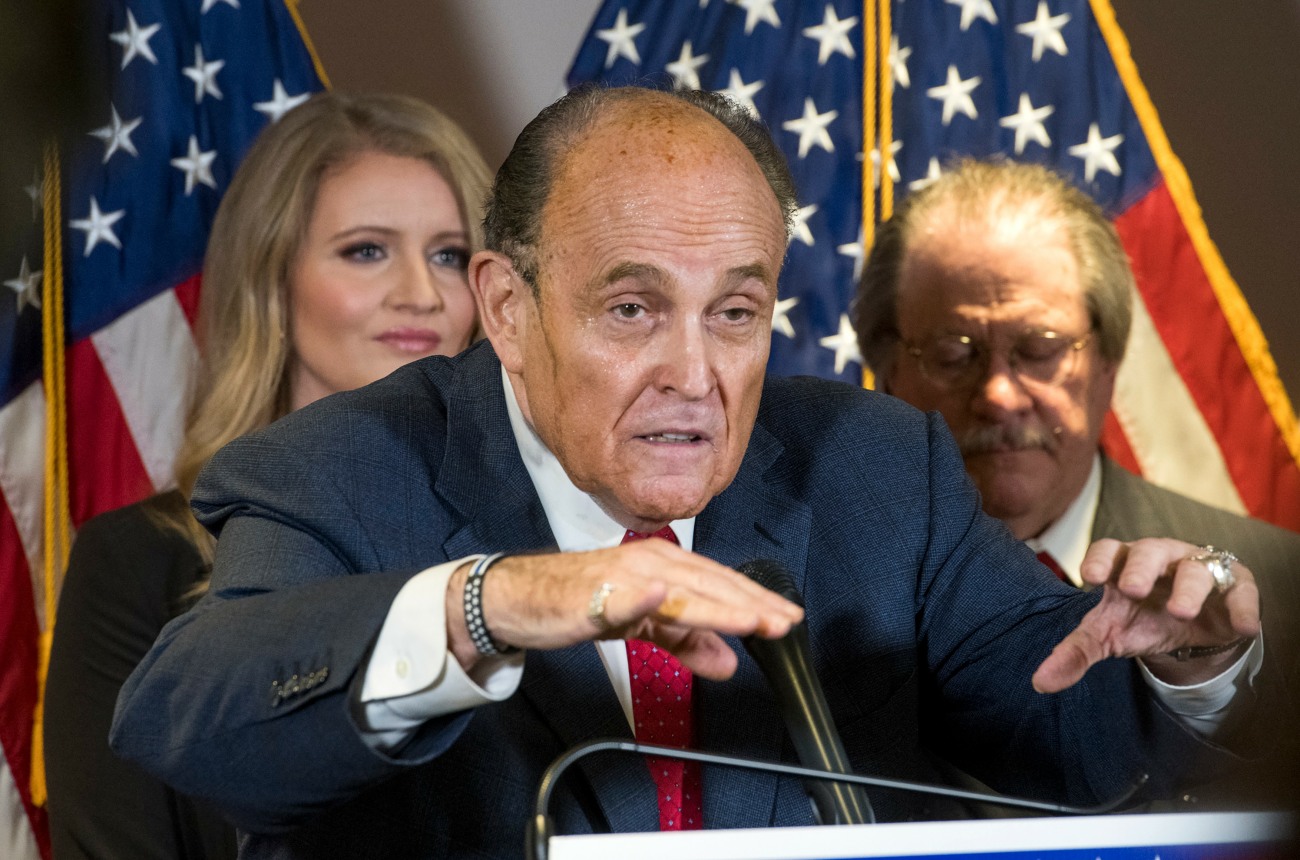 While we haven't been doing a ton of political coverage in the first months of the Biden administration, I just want people to know that I'm keeping my eye on the Rudy Giuliani situation. Rudy acted as Donald Trump's mob lawyer for four years, and last week, Giuliani's home and office were raided by the FBI. The walls are closing in on Rudy and some really fun stuff could happen next, especially if you think about it as Rudy being the first domino to fall in this particular situation. The FBI raids were part of the larger investigation into Rudy's illegal activities in Ukraine a few years ago, when he was trying to dirty up Hunter Biden on behalf of the Trump campaign. Rudy has not been charged with anything involving that, nor has been charged with his blatant misconduct during the Angry Fart Tour last fall, where he toured the nation and brought unhinged lawsuits against various states because Trump lost. Speaking of, Trump still hasn't paid Rudy for any of that. Rudy billed the Trump campaign for millions of dollars after he made an ass out of himself, and Trump… just didn't pay him. Gee, I wonder if that will come back to bite?
As a federal investigation into Rudolph W. Giuliani escalates, his advisers have been pressing aides to former President Donald J. Trump to reach into a $250 million war chest to pay Mr. Giuliani for his efforts to overturn the results of the 2020 election on Mr. Trump's behalf. The pressure from Mr. Giuliani's camp has intensified since F.B.I. agents executed search warrants at Mr. Giuliani's home and office last week, according to people familiar with the discussions, and comes as Mr. Giuliani has hired new lawyers and is facing his own protracted — and costly — legal battles.

Federal prosecutors in Manhattan have been examining communications between Mr. Giuliani, Mr. Trump's former personal lawyer, and Ukrainian officials as he tried to unearth damaging information about President Biden before the election. The prosecutors are investigating whether Mr. Giuliani lobbied the Trump administration on behalf of Ukrainian officials who were helping him, a potential violation of federal law.

Separately, Mr. Giuliani is being sued for defamation by two voting machine companies, Dominion and Smartmatic, for his false claims that the companies were involved in a conspiracy to flip votes to Mr. Biden. Mr. Giuliani led the effort to subvert the results of the 2020 race in a series of battleground states, but he was not paid for the work, according to people close to both Mr. Giuliani and Mr. Trump. His supporters now want the Trump campaign to tap into the $250 million it raised in the weeks after the election to pay Mr. Giuliani and absorb costs he has incurred in the defamation suits.

"I want to know what the GOP did with the quarter of $1 billion that they collected for the election legal fight," Bernard Kerik, the former New York City police commissioner, wrote on Twitter on Sunday. Mr. Giuliani appointed Mr. Kerik when he was mayor of New York. Using expletives, Mr. Kerik added that "lawyers and law firms that didn't do" much work were paid handsomely, while those who worked hard "got nothing."

Mr. Kerik has made similar complaints to some of Mr. Trump's advisers privately, according to people familiar with the conversations, arguing that Mr. Giuliani has incurred legal expenses in his efforts to help Mr. Trump and that Mr. Giuliani's name was used to raise money during the election fight. In a separate tweet, Mr. Kerik blamed the Republican National Committee chairwoman, Ronna McDaniel. R.N.C. officials said that the group did not make the same overt fund-raising appeals as the Trump campaign to challenge the election results.

Mr. Trump later told his advisers he did not want Mr. Giuliani to receive any payment, according to people close to the former president with direct knowledge of the discussions. Before Mr. Trump left the White House in January, he agreed to reimburse Mr. Giuliani for more than $200,000 in expenses but not to pay a fee. Some of Mr. Giuliani's supporters have blamed Mr. Trump's aides — and not the former president — for the standoff. However, people close to Mr. Trump said he has stridently refused to pay Mr. Giuliani.
[From The NY Times]
Okay, so real story: I burst out laughing at the mention of the Dominion and Smartmatic lawsuits because I TOTALLY FORGOT ABOUT THEM. Holy crap! Rudy is going to be penniless and sitting in a prison cell for the rest of his life. Dominion and Smartmatic will take all of Rudy's money (and they'll also get a lot of money from Fox News), and then Trump will continue to not pay Rudy for the Angry Fart Tour and Rudy will end up turning on everybody AND going to prison. It's all so amazing. Also: yeah, true story, the RNC and the Trump campaign conned dipsh-t MAGA Trumpers for hundreds of millions of dollars. Oh well!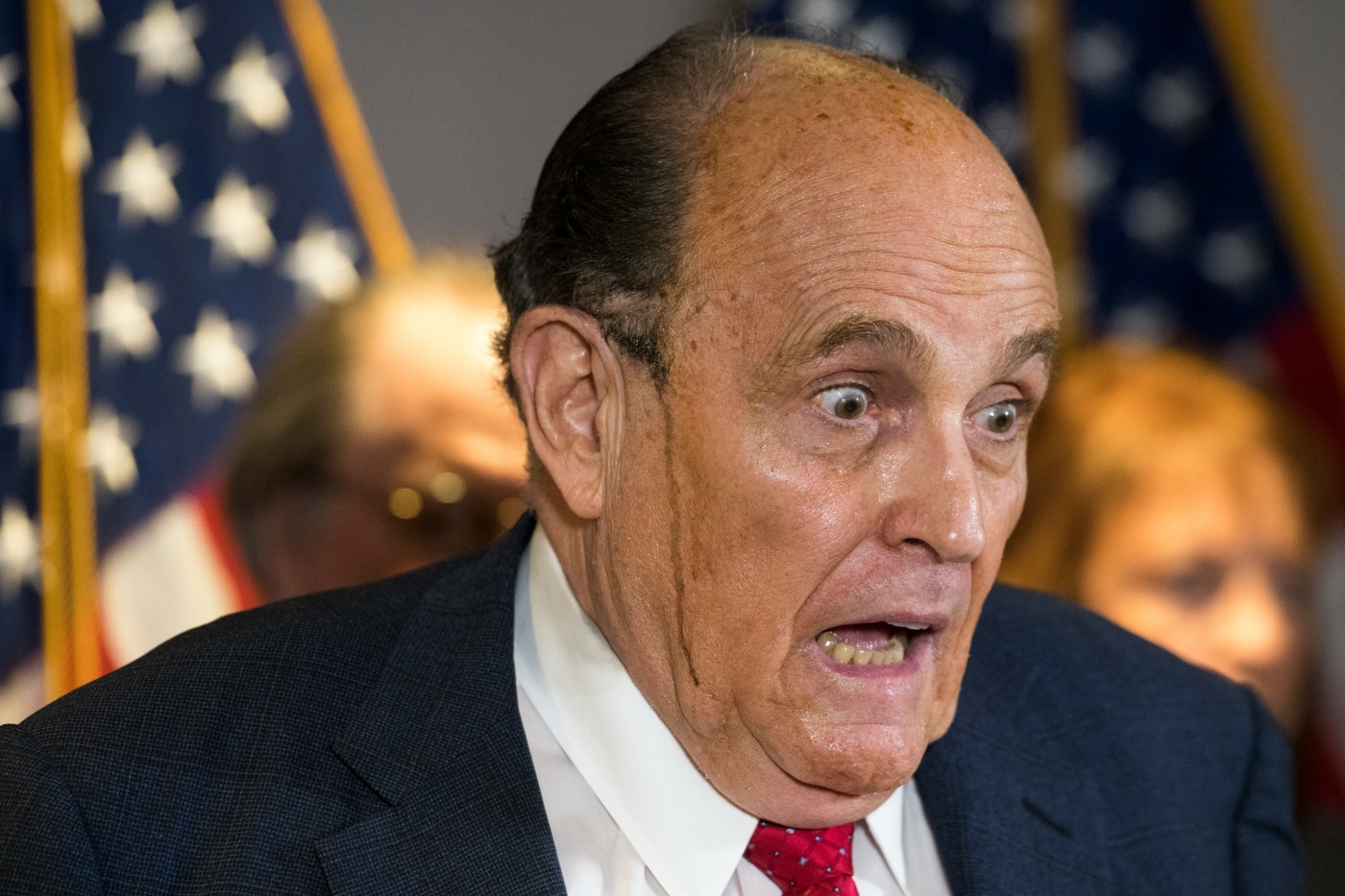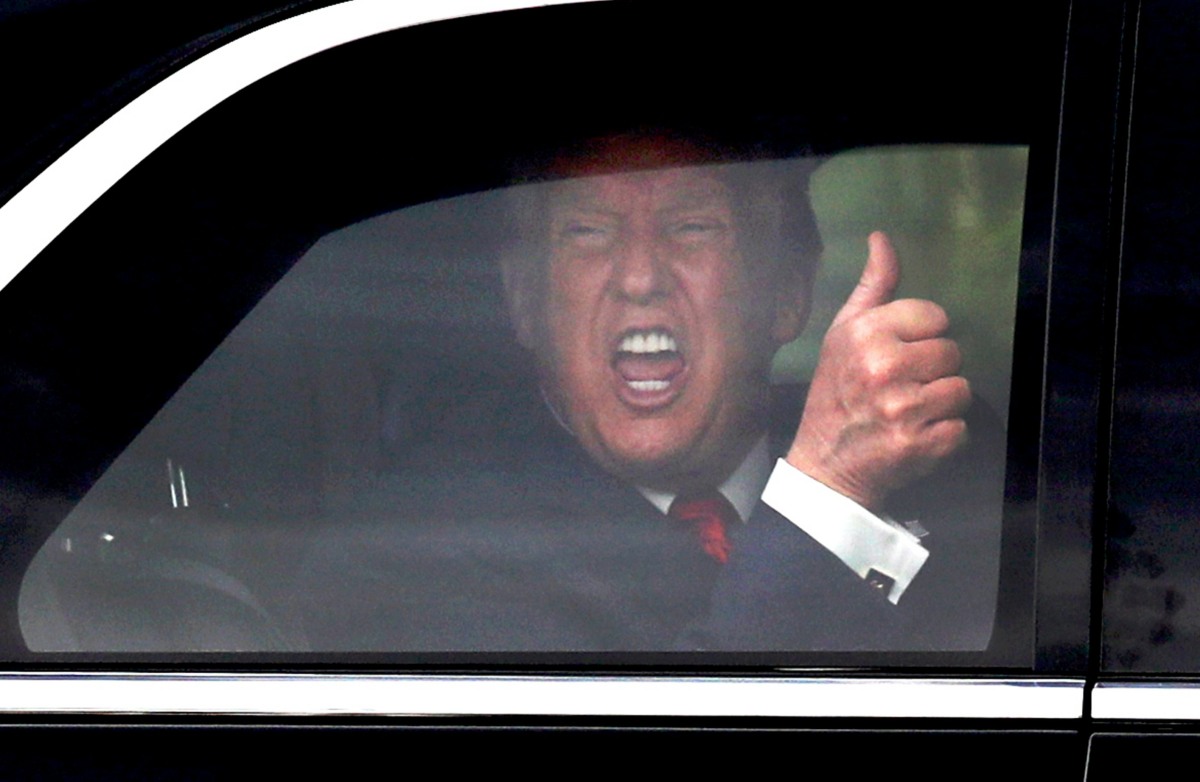 Photos courtesy of Backgrid, Avalon Red.
Source: Read Full Article