It's difficult to imagine a time when box-office titan Dwayne Johnson wasn't one of the biggest actors in Hollywood. But everyone has to start somewhere, even The Rock. After his days wrestling for the WWE, he chose his characters carefully to solidify his acting career.
During his rise to the top, however, there was one role Johnson was skeptical of playing. Ironically, the character in question happened to be one of Johnson's most memorable performances to date.
Dwayne Johnson told Michael Bay that he couldn't do 'Pain & Gain'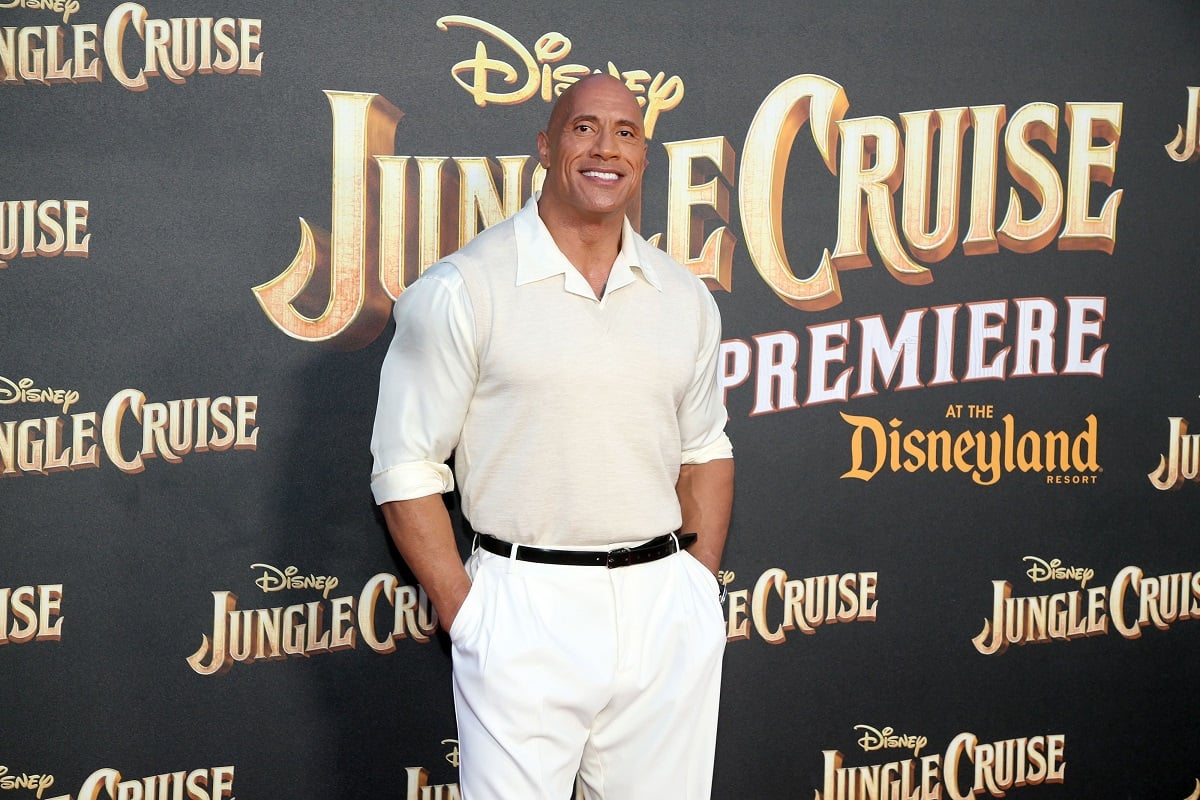 In a resurfaced interview with USA Today, Transformers director Michael Bay revealed that Johnson initially didn't want to play the character of Paul Doyle in Pain & Gain.
"Dwayne was scared of the character, so I literally had to get him off the edge," Michael Bay said. "'I told him 'Dwayne, you have to trust me on this.'"
Johnson's reservations about the character lie in the fact that Paul Doyle was much unlike most roles he'd adopted.
Dwayne Johnson had personal reservations about the character
The character Johnson ended up playing in Pain & Gain was unlike any character Johnson had played. In an interview documented by the MiamiTimes, Johnson went into detail about his misgivings about the role.
"The characters I play, whether it is an action drama or a family comedy, there are inherent qualities of those characters that were a part of me," Johnson said.
Johnson further expressed his concerns about playing a character who didn't initially learn from his mistakes.
"This guy, Doyle, continued to fall, and continued to make poor decisions, and continued to fall to extreme levels," Johnson said. "He's doing cocaine, and before you know it, he's grilling body parts. There were a lot of extremes. I was like, do I have the capacity as an actor to do this?"
Johnson told the publication that he felt a sense of fear when evaluating the role. He was concerned that the audience would be able to see this fear through his performance.
"I have never been in this position before. Will the audience see right through that? I wanted to make sure the performance was authentic and strong because of the content of this movie."
How Michael Bay got Johnson to do the part
Michael Bay has a way of convincing actors. He famously convinced Will Smith to run shirtless in a now-iconic Bad Boys scene, and eventually convinced Johnson to do the part. In the Miamitimes, Johnson further explained how Bay alleviated Johnson's fears.
"This letter was so incredibly articulate and empathetic and forward and direct. It was a letter from a brother to another brother. The overall spirit of the letter was, 'I brought you this role because of the complexities of it. I know there is no one in Hollywood but you who can do this.' The fear went away."
The rest is history. Eventually, Johnson ended up playing the part to widespread critical acclaim, which further cemented his legacy as an actor. He was regarded by many to be the standout in the movie and would go on to become the biggest movie star in the world.
Source: Read Full Article