If Ellen Pompeo has her way, fans will be paging Dr. Meredith Grey for as long as possible!
The 50-year-old Grey's Anatomy actress recently opened about up being the face of the ABC medical drama since it first captivated audiences in 2005. Heading into Season 17, the longtime star shared why she's stayed on the wildly popular show for over a decade and has no plans to change course anytime soon.
Pompeo explained on Monday's episode of the Jemele Hill is Unbothered podcast that staying on network TV while so many other big-name celebs (think Patrick Demsey, Sandra Oh, Katherine Heigl) have bounced was a conscious decision based on her own upbringing:
"I made choices to stay on the show. For me personally, a healthy home life was more important than career. I didn't grow up with a particularly happy childhood. So, to have a happy home life was really something I needed to complete, to close the hole in my heart, and so I made a decision to make money and not chase creative acting roles."
"I made a decision to make money." Amazing! LOVE the honesty!
For the Massachusetts native, holding down a steady acting gig and steady income to support her three kids — Stella, 10, Sienna, 5, and Eli, 3 — was way more important than chasing the next big thing! She said:
"I don't like chasing anything ever, and acting to me in my experience was a lot of chasing. You gotta chase roles, you gotta beg for roles, you gotta convince people… and although I produce and it's the same kind of a thing, I think I still do it from a place of, I'm never that thirsty because I'm financially set."
That confidence speaks with is backed by the impressive $20 million salary she's earned by this point in her career. Sure, she could pivot and do movies — but when you're one of the highest-paid actresses on TV, can you really blame her?
After becoming synonymous with Grey's Anatomy over the years, Ellen didn't see any reason not to fight for her worth and more money like anyone else in her position would:
"I'm saying to myself, 'Well, wait a second. This is my face.' Now, yes, other people created the show, Shonda Rhimes created the show and that we'd be nowhere without that and the studio made the show and put the show on the air. I'm not saying people don't deserve what they have—I'm just saying, 'Why should all these people make hundreds of millions of dollars off of this, which I'm the face of, and I not get wealthy too from it?'"
Money talks, bulls**t walks, Perezcious readers!
She added:
"It didn't make a lot of sense for me to sort of walk away because I knew it was such a downloadable show. I knew the streaming numbers, so it just made sense I want a piece of this pie, too. I'm not just going to have one bite and walk away and let everybody else keep profiting for years."
The 50-year-old actress also reflected on having kids and getting into Hollywood later in her life and noted things might've been very different if she had got a head start on both:
"I got in the game late. I didn't start Grey's until I was 33 and then I started having kids at 40…If I started the show when I was younger, 25, I probably would have dipped out when I was 31, 32 my six year contract was up. I knew coming up on 40, it's like, I don't want to be out there chasing things, running after things, begging. I'd rather just see this as the blessing that it is.""
Pompeo said she understands why other actors "run away" from work they're well known for, but that's just not the case for her! She concluded:
"At my age and where my life is, I'm not trying to run away from anything. It is who I am. I made my choices and I'm cool with it. Grey's has been a gift. There's some doors I can break open or at least start some conversations to do some good in the world."
We're sure the star's fans can appreciate this perspective! Cheers to a consistent check, career longevity, and making a change.
Reactions to all of this, Perezcious readers? Let us know (below) in the comments section!
Related Posts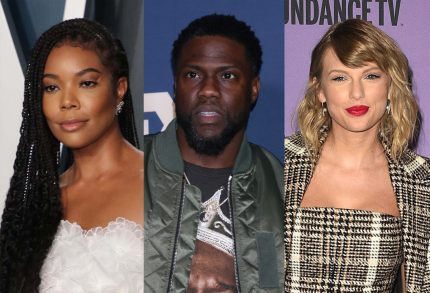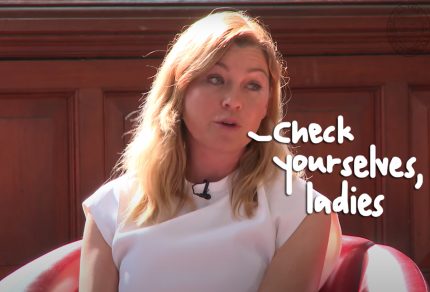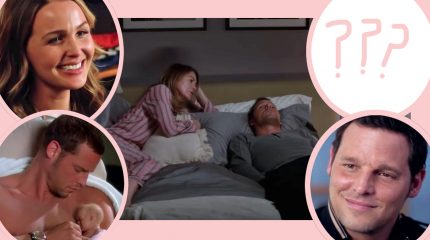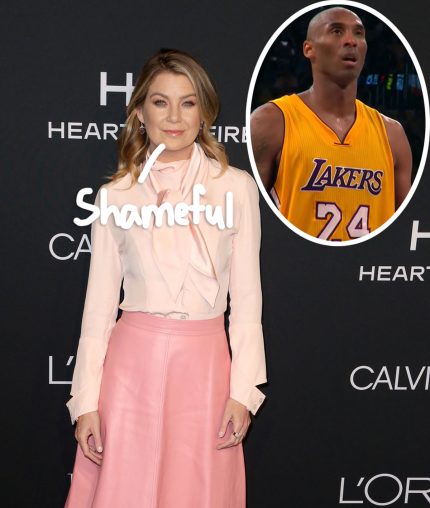 Source: Read Full Article