Kelly Ripa's last day having Ryan Seacrest as her co-host on Live! With Kelly and Ryan is coming even sooner than expected.
The co-hosts and good friends are just a month away from their bittersweet farewell, after six years of hosting the popular morning show together.
The American Idol host's very last day as Kelly's hosting partner is April 14, after which the star's husband of over twenty years, Mark Consuelos, will begin his official hosting duties next to his wife. You can watch the soon to be former co-hosts tough conversation about Ryan's depature below.
WATCH: Kelly Ripa and Ryan Seacrest's emotionally charged moment on the show
MORE: Kelly Ripa dazzles in backless Oscars dress as she hosts final show with Ryan Seacrest
ABC, the show's network, confirmed that Ryan would have his final day on that Friday, and Mark's first day will be the following Monday, April 17th, kicking off the week with a brand new era for the long-running show, which will officially be Live! With Kelly and Mark.
Ryan initially announced the news of his departure back in February, revealing that he would be moving back to California and focusing on his American Idol hosting duties, which is currently on its 21st season.
MORE: Kelly Ripa shocks herself with Hollywood transformation in bold new selfie
"Working alongside Kelly over the past six years has been a dream job and one of the highlights of my career," he said at the time.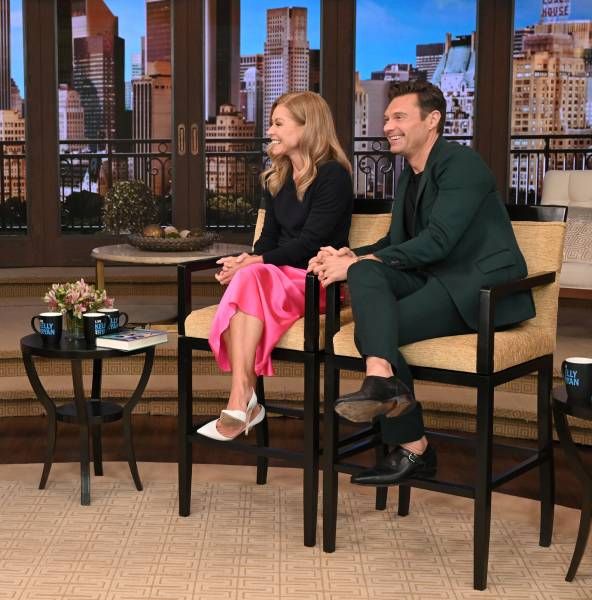 The two were initially meant to be hosts for three years, though Ryan's contract was extended
He added: "She has been an amazing partner, friend, and confidant, and although we will always be a part of each other's lives, I will miss our mornings together."
DISCOVER: Billie Eilish spends sunny day by the pool in graphic bikini
DISCOVER: Dylan Dreyer inundated with support following mistake live on-air – details
Joking that the role is being passed on from Kelly's work husband to her real husband, the radio show host said: "It's been a memorable ride and now I'm excited to pass the baton to Kelly's 'real' husband, Mark."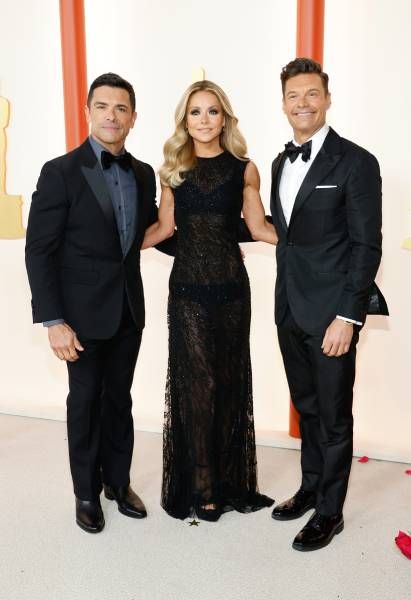 Mark, Kelly and Ryan celebrated the exciting transition at the Oscars
Kelly in return said: "There is nobody else like you. There is nobody who can really do what you do. I know you in real life as well as TV life. I say this about very few people: what you see is what you get. This is not an act, this is a good man. I am so endlessly impressed by you."
Mark's new job marks a full circle moment for the couple, who met on television, playing Mateo and Haley on All My Children back in the 1990s.
Read more HELLO! US stories here
Like this story? Sign up to our newsletter to get other stories like this delivered straight to your inbox.
Source: Read Full Article