Contrary to popular belief, famouschefs don't spend their days eating nothing but caviar and foie gras. Eventhe biggest names in the food world have their occasionalindulgences that could even include greasy fast food. It's all aboutbalance, right?
But almost all these famed food connoisseurs have at least one or two foods that they can't stand for whatever reason. In the case of celebrity restauranteur Wolfgang Puck, there is one certain food that he can't stand eating.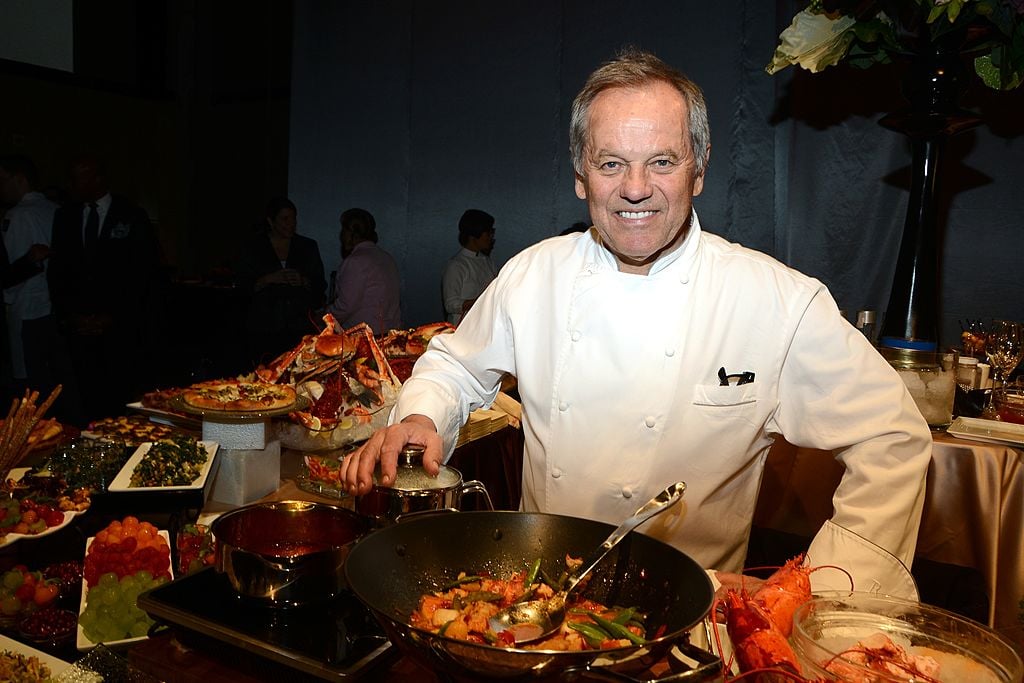 Wolfgang Puck is a legend in the food world
Austrian-born Puck became a household name beginning in 1982 when he opened the legendary Spago restaurant in Los Angeles. He had originally moved to the United States in 1973 when he was 24 to become a chef and part owner at another restaurant, Ma Maison.
In 1981, Puck published Modern French Cooking for the American Kitchen, a cookbook of his most popular Ma Maison recipes. His restaurant Spago became one of the top 40 restaurants in the United States and has been every year since 2004.
The popularity helped spur Puck's food empire, including premium catering services, merchandise, and dozens more restaurants bearing his name.
Puck won't eat fatty meat
Though he's Austrian by birth, Puck is known for his uniquecooking style that combines classic French techniques with Californian andAsian influences. He demands the freshest and finest ingredients in any dish heprepares or that's put on the menu at his multiple restaurants.
But there's one upscale food item that Puck just won't touch. "The Japanese Wagyu is really fatty and you're not meant to eat a lot of it," he told The Telegraph in an interview. "I wouldn't eat steak like that… because of the fat."
Wagyu beef is highly prized in certain circles
Not all meat is created equally and Wagyu beef is undoubtedly the most highly coveted out of all the options. Wagyu, pronounced "wag-you," comes from Japanese cows that are treated in a very special way.
Wagyu beef is known for having higher levels of intramuscular fat but the meat texture is also finer, which results in a more flavorful cut of meat.
This super beef is best known for its marbled appearance anda tender consistency that supposedly melts in your mouth. But despite itsworldwide appeal, Wolfgang Puck is not interested in eating it.
He also avoids peanut butter
Fatty beef isn't the only food Puck avoids — he also steersclear of a classic pantry staple. "Ilike to eat almost anything. Except peanut butter," he said duringan interview.
But just because he'lleat anything, it doesn't mean he likes everything. "Mostly what I like is, ithas to be the best quality. I don't care if it's a tomato salad, a pork chop ora fish, it has to be really fresh and have really good flavor. That's a mustfor me."
The world-renownedchef went on to explain that paying more for good quality is often worth it.
"I don't look at theprice," he explained. "I have a farmer who has the best haricots verts, extra small, andhe charges me $13 a pound. I don't care…I'd rather have one great, green beansalad."
Source: Read Full Article