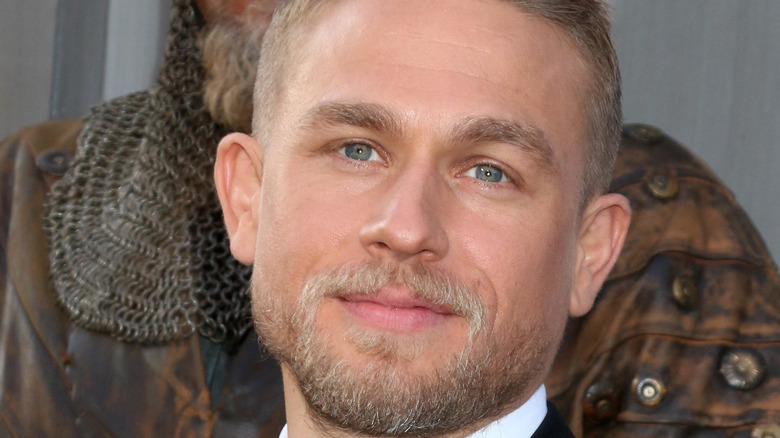 Charlie Hunnam has been making a splash in the entertainment biz ever since he appeared in the television series, "Queer As Folk," in 1999 (via IMDb). After being cast as the titular character in "Nicholas Nickleby," Hunnam continued to land leading roles in both film and television, including the show "Undeclared" opposite Jay Baruchel, Seth Rogen, and Jason Segal, and the star-studded film, "Cold Mountain," opposite Natalie Portman, Renée Zellweger, Jude Law, Nicole Kidman, and the late Philip Seymour Hoffman.
While Hunnam clearly built up an impressive resume from early on, he was truly catapulted to fame after he was cast as Jackson "Jax" Teller in the hit television series, "Sons of Anarchy," which ran for six seasons from 2008-2014. A year before "SOA" wrapped, Hunnam signed on to star in the highly anticipated film adaptation of "50 Shades Of Grey" as Christian Grey (via CheatSheet), the billionaire with an affinity for BDSM who woos regular gal Anastasia Steele, a character famously played by "Ben and Kate" star Dakota Johnson.
Just a few months after signing on to play the character of a lifetime, though, Hunnam backed out of doing the film, and was replaced with "Once Upon A Time" actor Jamie Dornan. And although Hunnan received some criticism for withdrawing from the film, in 2014, the "Sons of Anarchy" actor opened up about why he changed his mind.
Here's why Charlie Hunnam backed out of 50 Shades of Grey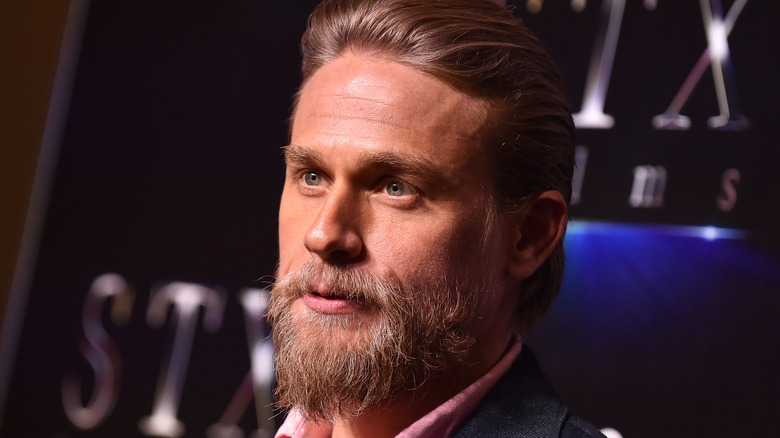 In an interview with Moviefone in 2014, Charlie Hunnam explained his decision to withdraw from "50 Shades of Grey," telling the outlet that he felt overwhelmed at the time. "I just said, 'I can't, I can't,'" Hunnam shared (via Insider). "Fifty's going to be massive, it's going to be huge. I really didn't want to fail on such a grand scale and I just couldn't transition from Jax Teller to Christian Grey in 48 hours. I bit off more than I could chew and it was painful. I loved the character and I wanted to do it … It was one of those damned if you do, damned if you don't situations."
During an appearance on British television program, "This Morning," Hunnam got candid about almost playing Christian Grey, telling the show's hosts that his schedule was so busy at the time that he had massive anxiety over the role. "I was going to finish [filming] 'Sons' at like 11 p.m. Friday night, get on the plane Saturday morning to Vancouver for 'Fifty,' missing the whole first week of rehearsal and start shooting Monday morning," Hunnam recalled (via CheatSheet). "And I was going to shoot that film, wrap that on Wednesday. And the following Monday I was going to start shooting 'Crimson Peak' in Toronto. I just had like … frankly, something of a nervous breakdown."
Source: Read Full Article