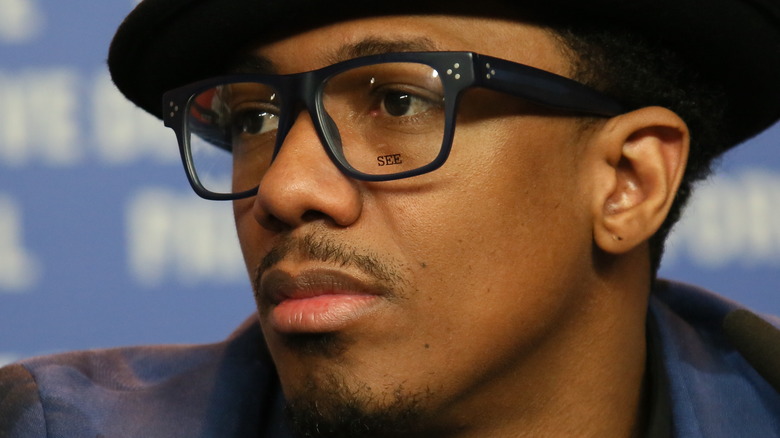 Denis Makarenko/Shutterstock
By Raegan Davies/Sept. 12, 2021 9:47 pm EDT
Even with social media allowing us to keep tabs on our favorite celebrities, it's almost impossible to keep up with just who is dating who in Hollywood. It's especially hard when some stars have been in the spotlight for so long. Someone like Nick Cannon for example, who is a longtime actor, stand-up comedian, and musician, is no exception. In fact, Cannon has gotten some flack for his extensive dating history recently with the welcoming of his seventh child in July (via People).
Nick Cannon got his start when he was just 17 on Nickelodeon's "All That" before becoming the youngest staff writer in the history of the network on the sketch show (via Biography). From there, the rising star moved on to directing and producing his own "The Nick Cannon Show," starring in "Nick Cannon Presents: Wild 'N Out," and moving on to major motion pictures like "Drumline" and Spike Lee's "Chi-Raq."
Nick Cannon's first major romance came after his big break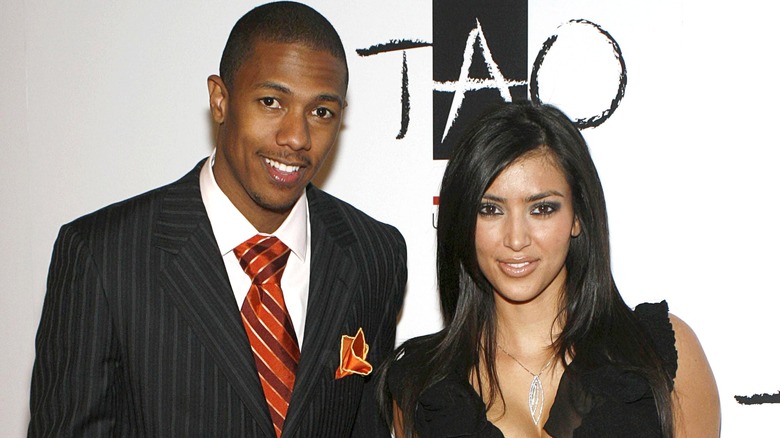 Not long after Nick Cannon's start at Nickelodeon, he starred in the 2003 teen rom-com "Love Don't Cost a Thing" with actress Christina Milian (via The Sun). The couple's chemistry must have worked just as well off screen, because the two dated for two years after. Milian says that Cannon cheating on her was what ended their relationship, but in a 2019 interview with radio show "Power 106" the "Masked Singer" host said he didn't even believe that he and Milian were in an official relationship. 
Cannon's next flame was reality star and entrepreneur Kim Kardashian. The two were together in 2006, just before the premiere of "Keeping up with the Kardashians" which launched the SKIMS founder to superstardom. However, Kardashian maintains that she and Cannon "were never really a couple" (via InStyle). According to her, the fling ended when she lied to him about her infamous sex tape with Ray J. Cannon even states that he's "almost 100% sure" that he introduced Kardashian to ex-husband Kanye West at a club in New York City.
Nick Cannon and Mariah Carey's whirlwind romance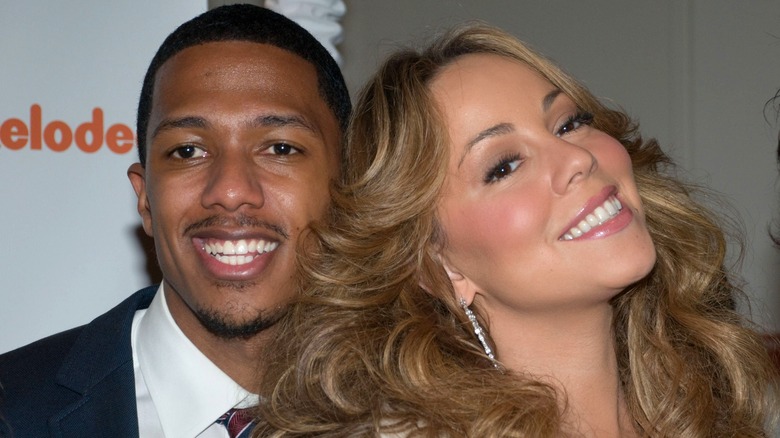 Perhaps Nick Cannon's most memorable romance comes from his whirlwind relationship with pop star Mariah Carey. The couple's courtship was incredibly fast-paced — even by Hollywood standards — with only six weeks of dating culminating in a beautiful wedding ceremony on a private island in the Bahamas in April of 2008 (via Us Weekly). Three years later, Carey and Cannon welcomed their twins, daughter Monroe and son Moroccan, into the world.
The couple separated three years later in 2014 and ultimately divorced in 2016, bringing about the end of an era for the Hollywood it couple. The divorce was amicable and Cannon spoke often about the two stars prioritizing the happiness of their children while co-parenting, saying, "it's all about love. You put the kids first, but when you understand that you have unconditional love for these human beings and you want the best existence for them, then you put whatever difference you may have aside."
Cannon found a lot of love after Carey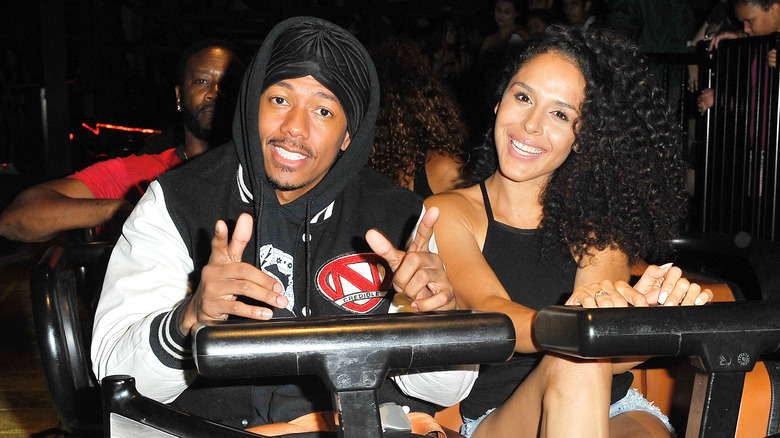 Both Nick Cannon and Mariah Carey moved on quickly after their split in 2016, with Cannon finding a new romance with Brittany Bell and Carey dating Australian businessman James Packer (via Us Weekly). Since Cannon's divorce, he has started families with not one, not two, but three different women. Bell and Cannon have two children together, Golden and Powerful Queen (via Sun). In June of this year, Cannon and DJ Abby De La Rosa welcomed twin sons Zion Mixolydian and Zillion Heir (via People). It is unclear when Cannon and De La Rosa's relationship officially started or ended, but it was before his relationship with model Alyssa Scott, who gave birth to their son Zen not 10 days after De La Rosa's twins were born.
When teased about the four children born to Cannon over the past year on the radio show "Power 106 Los Angeles," the "Masked Singer" host seemed unashamed, saying, "I don't have no accident."
Source: Read Full Article