This isn't your typical birthday party!
Earlier this week, Twitter user @dreeaaxo_ uploaded photos from her 3-year-old cousin's, Lucia Brown, bday bash which had a very unusual theme…
The 2018 horror film The Nun!
Lucia's cousin wrote on social media:
"So it was my cousins 3rd birthday and instead of having a normal theme she chose this… And if anyone was wondering yes her friends also participated in the theme"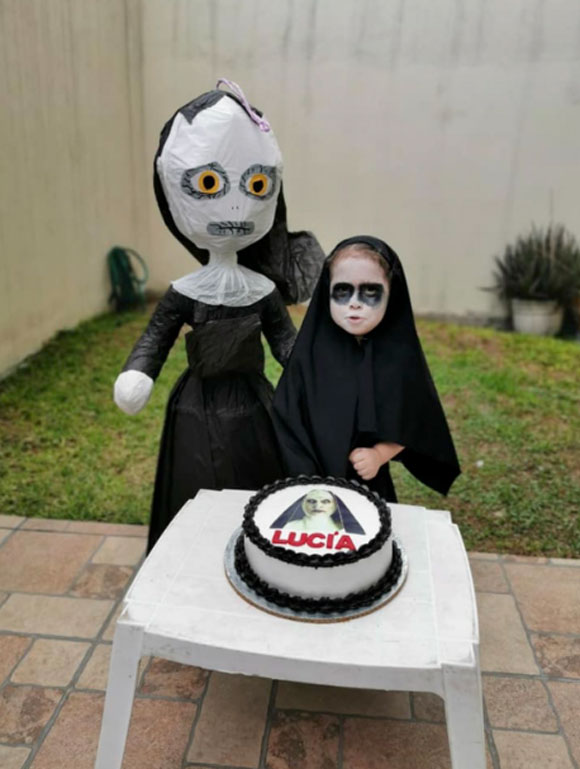 In an interview with Good Morning America published on Friday, Lucia's mom, Laura, said her daughter first became interested in the film when she was at her grandmother's house, saw images from the flick, and asked to watch the gothic supernatural horror movie.
Laura noted:
" told her it wasn't a cartoon, but she insisted."
Though they thought the little one would be scared, she wasn't, and watched the entire thing!
Afterward, when Laura asked Lucia what kind of character she wanted as a theme for her 3rd birthday party, the tot responded:
"The Nun."
Mom Laura remarked:
"I kept asking her for months and the answer was always the same: 'The nun the nun the nun.' I told her, 'No way, you are going to choose Rapunzel.'"
However, Lucia got her way, and the party was thrown on June 3 with family members!
(Laura noted that Lucia had a more traditional party with her friends on a different date.)
After the pics went viral, Jordan Peele and The Walking Dead's official account applauded the unconventional shindig.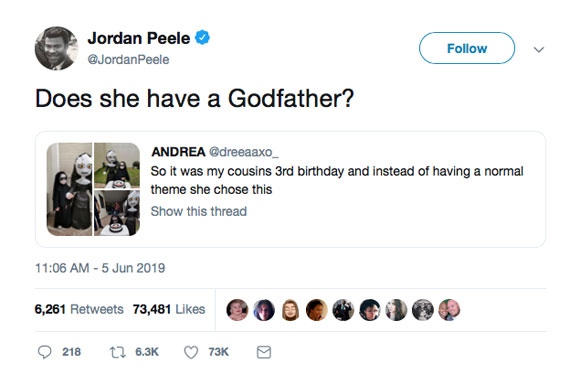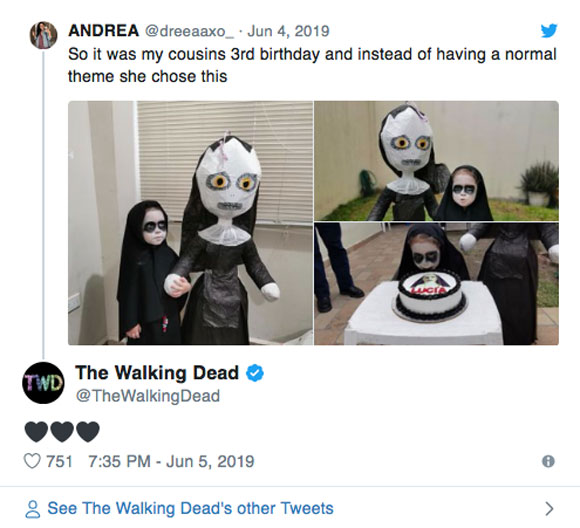 See all the other Twitter reactions (below):
"This funny, cute, and slightly concerning"
"your niece has a bright future this make up is on point"
"i fully support whatever decision this child makes for the rest of their life"
"I could only hope my kid is that morbid"
"I really think these type of things make children really unstable when growing up. On the other hand, I don't know what I was expecting when I came to this thread. But it wasn't this."
"That child will rule the world one day and I, for one, welcome our new gothic overlord."
"I know she's three and swears are inappropriate but your cousin is a f**king legend please let me know when she plans to take over the world so that I can be prepared"
Source: Read Full Article