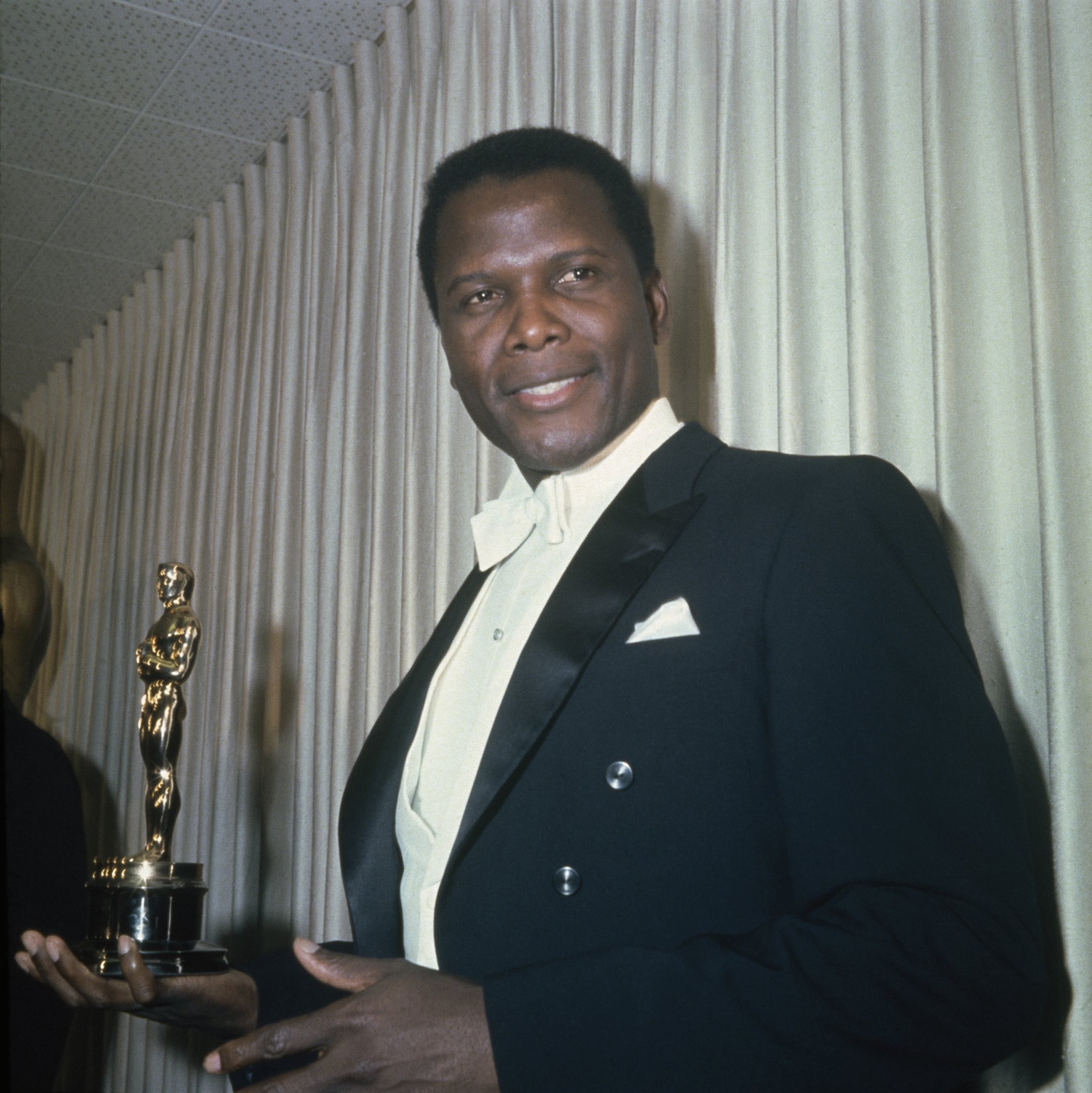 I'm in the business of covering celebrity news. Although each death resonates, we are trained to cover the news first and deal with the emotions thereafter. But this morning (Jan. 7), as the alerts about Sir Sidney Poitier's death came in from The Bahamas, I needed a minute. Because he was such a mantle of grace, class, and elegance for me growing up, I took that minute to call my mother. I wanted her to find out the news of his passing from me. Her jazz played in the background as we talked about the greatness of his life.
My love for Sir Poitier was etched into my heart at birth. Although I grew up in a Queens, NY, suburb, my family's roots run parallel to the Harlem Renaissance. Most of my lessons of Black Harlem's elite happened by sitting under the dinner table listening to their stories.
On holidays, the sounds of Miles Davis, Duke Ellington, and John Coltrane would play on an old scratchy record player from the '40s that still worked insanely well in the '90s. I'd listen to the elders of my family — Harlem-born with Bahamian roots — talk about rubbing elbows with the likes of the great poet Langston Hughes and being friends with my all-time literary hero, James Baldwin. They'd remember a young Diahann Carroll, always a stylish force walking down Harlem's streets. As the music played and the memories spilled, old Harlem sounded like a magical place akin to my favorite Disney movies. But when the conversation landed on Sir Poitier, the awe and reverence spilled down to my mom's generation in particular.
Source: Read Full Article