Earlier this week, Kourtney Kardashian's youngest made headlines when he threw an adorable lil' candy-related fit on Ellen. Inspired by that delightful moment, we're rounding up what all of the Kardashian and Jenner babies eat in a day, because if Reign gets to have "CANDY" in order to stay quiet, I want to follow whatever diet plan he's on.
Mason, Penelope, and Reign Disick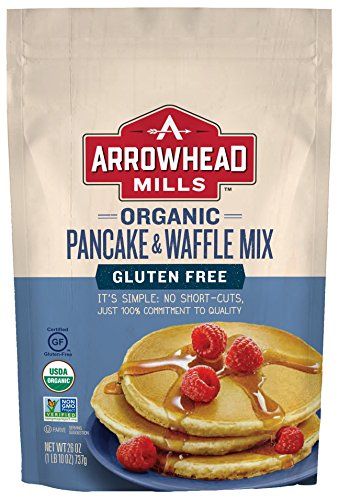 Queen Kourtney of Poosh.com fame has famously been gluten- and dairy-free for years, so it's not surprising she and ex Scott Disick feed their children the same way. In a 2016 interview with Us Weekly, she explained her kids tested positive for gluten, corn, and dairy sensitivities, which led to the diet she landed on for them.
So! For breakfast, the kids have gluten-free waffles (she prefers the mix you see here) with scrambled eggs. Lunch is a combination of "carrots and celery with hummus and a gluten-free rice tortilla with sliced turkey meat or turkey dogs—no bun." And finally, for dinner, the kids get steamed veggies, gluten-free pasta, and/or a lean protein (preferably fish).
Oh, and in case you're still wondering about Reign and his candy outburst, Kourtney noted that there are definitely a few exceptions to this "healthy all the time" thing, but not reeeaally: "For birthday parties, which can sometimes be every weekend, I bring extra gluten and dairy-free cupcakes…and [the kids] are happy with that."
North, Saint, Chicago, and X West
Kourtney is notoriously the most strict of all the Kardashians/Jenners when it comes what she eats, but Kim isn't so far behind her. She's said a few times that she gives the kids the same things most children love, but she generally opts for a healthier version of the snack (see: Cheddar Bunnies instead of classic Goldfish).
For the first year of her first's life (hi, Northie, ilu), Kim reportedly instructed her chefs to keep everything in the house sugar-free and organic, but again, it seems she's loosened up since then. Her three eldest (hi, baby X, ilu2) have all been photographed eating actual candy, fro-yo, cake, popcorn, chocolate, and more. Oh! And there was that little incident re: hot dog sushi last year. People loooved to hate that.
True Thompson
Khloe's beautiful bb is just over a year old and likely isn't eating too many full-on foods yet, but Khloe was very forthcoming about adding formula to her breastfeeding routine over the past year. "Technically, I don't need something like this because I breastfeed, but because I don't produce enough milk, I also have to give a bottle with every feeding," she wrote on her site in 2018. She used this machine to help her during that time.
All that said, at True's magical first birthday party last month, Khloe had ice cream pops, cakes, cookies, cake pops, chocolate-covered pretzel sticks, donuts, and cotton candy available for guests. And while we didn't see True eating any of those things, it seems fair to assume Khloe let her snack on at least a few of them.
Dream Kardashian
Rob is by far the most private of the fam, so it makes sense we know the least about what his daughter is eating. But similarly to True, we know that Dream recently had an uber-luxe and dessert-filled birthday party. Cakes, cookies, and, uh, a whole lot more were served. So while it's likely that's not Dream's every day go-to meal, we can at least hope she had a nice and sugar-packed day.
Stormi Webster
Like Kourtney and Kim before her, Kylie Jenner seems focused on feeding her 1-year-old babe a good amount of high-brow super-nutritious snacks and good old "not the child of a billionaire" bites. For example, we've heard Stormi throwing fits about not getting enough seaweed: "Sorry, my baby loves seaweed and if she can't have enough seaweed, she's pissed," Kylie explained in a semi-recent Insta Story. She's also called the baby her "pomegranate bestie," when the two of them crushed a whole serving of seeds each in March. Stormi also loves avocados and Kylie has worked them into her diet as well.
Aaand Stormi had—wait for it—a gigantic first birthday party a few months back. Kylie went all out showing off the cookies and assorted treats at "StormiWorld," as well as the Louis Vuitton-emblazoned fries she had available for guests. The baby had a blast (and got her fill of personal pizzas and cake) that day, it seems.
From: Delish
Source: Read Full Article