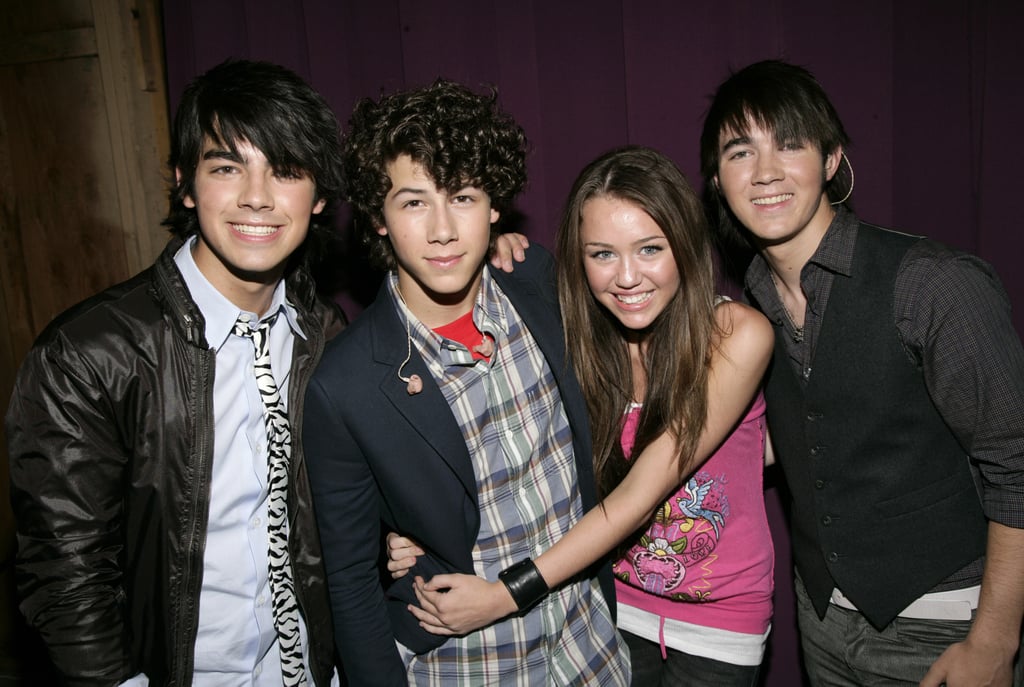 June 2007: Getting More Serious

The Jonas Brothers have certainly had some epic romances over the years. While Kevin, Joe, and Nick are all happily married now, their documentary Chasing Happiness does reflect on one past love, Nick's ex Miley Cyrus. As the brothers talk about how they started getting more attention from girls when they signed with Disney, Kevin adds that things really changed for Nick when they appeared on an episode of Hannah Montana. "When he met Miley, I think that kid's head exploded," Kevin explains.
In addition to becoming one of the biggest tween romances on the Disney Channel, Nick's relationship with Miley also inspired a handful of Jonas Brothers love songs. So, just how long did the two actually date? Let's just say, their relationship timeline is a bit complicated. After meeting and starting a relationship in 2006, the couple eventually parted ways a year later. While there were rumors that they rekindled their romance in 2009, Miley eventually moved on with now-husband Liam Hemsworth. If you found yourself feeling a little nostalgic after their documentary, here's the full rundown on their tween romance.
Source: Read Full Article