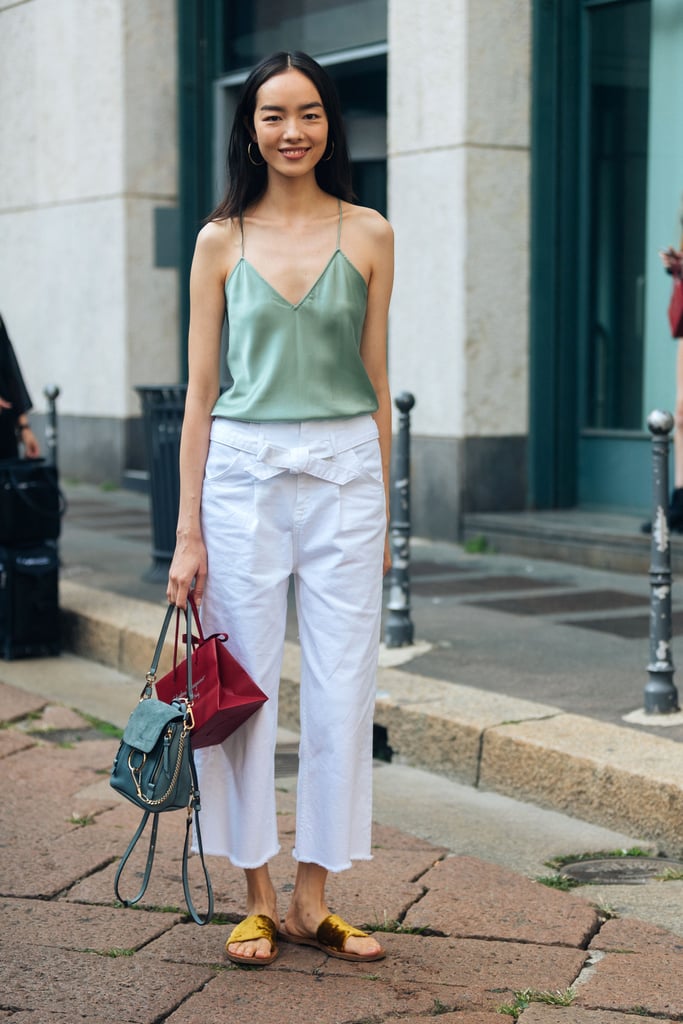 How One Silk Camisole Became My Most-Worn Wardrobe Essential

Fashion worshipper I may be, but I do love a uniform — very much so. Sure, the pull-out-all-the-stops runway-inspired look might be fun from time to time, but I'm constantly on the hunt for that outfit formula of sorts. It is that unicorn of a composition of separates that can be mixed and matched by color, print, or material, but always works out as a no-brainer sum of its parts, pulling you together in no time at all. While daytime generally calls for a bodysuit, jeans, and cashmere sweater when it comes to my personal wardrobe, a nod to the early-aughts has officially given me the gift of a more dressed-up, though equally effortless, counterpart: the silk camisole.
Perhaps once referred to as some form of the "going out top," I no longer have to be going much of anywhere to find myself reaching for the silky camisole that gives my look just the right amount of oomph without going over-the-top or looking fussy. With a classic silk camisole, I feel equal parts boudoir-inspired and youthful; sultry and fun; yet also classic and timeless. Whether I'm dressing down the essential with a pair of Levi's 501 cutoffs or tucking it casually into a head-turning skirt for a cocktail party as the sun begins to set; keeping warm with a chunky knit over my shoulders for Winter, or baring as much skin as possible in the thick of a Summer heatwave; the silk camisole rose to the top of my closet's MVP stack from the first time I slipped one over my head.
And now, come Summer, it's your turn. Shop my favorites ahead and I dare you to find a look that doesn't become better with one of them.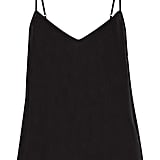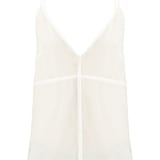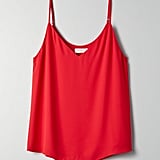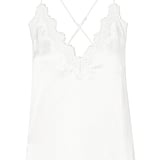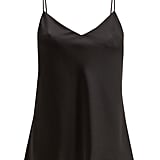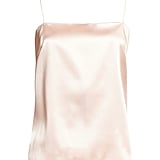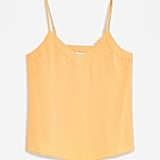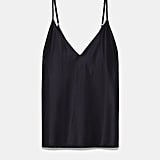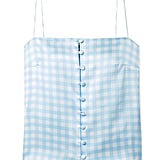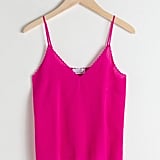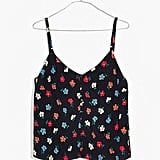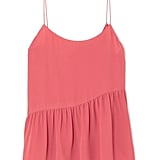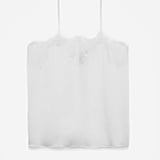 Source: Read Full Article