One of the surprising benefits of being in a serious relationship that I wasn't aware of until I entered my current one was the abundance of "good morning" texts from someone who isn't my mom or dad. There's something so special about getting to start your day knowing there's someone you love out there who started their day thinking of you. That being said, thinking of "good morning" texts to send to your partner can be a little tricky.
The way I see it, it all starts with the sort of vibe you want to set for this text. What tone are you going for? Do you want to be funny? Do you want to be encouraging? Do you want to be sexy? Do you want to be sweet? Once you've decided on a vibe, it's time to decide on a text to send that matches the vibe you've chosen. And that's where things get really tricky because, like, what do you say?! Well, luckily, I'm here to help you with that. No matter what tone you're going for in your text, you can scan this article for some options for what to say to your partner first thing in the morning.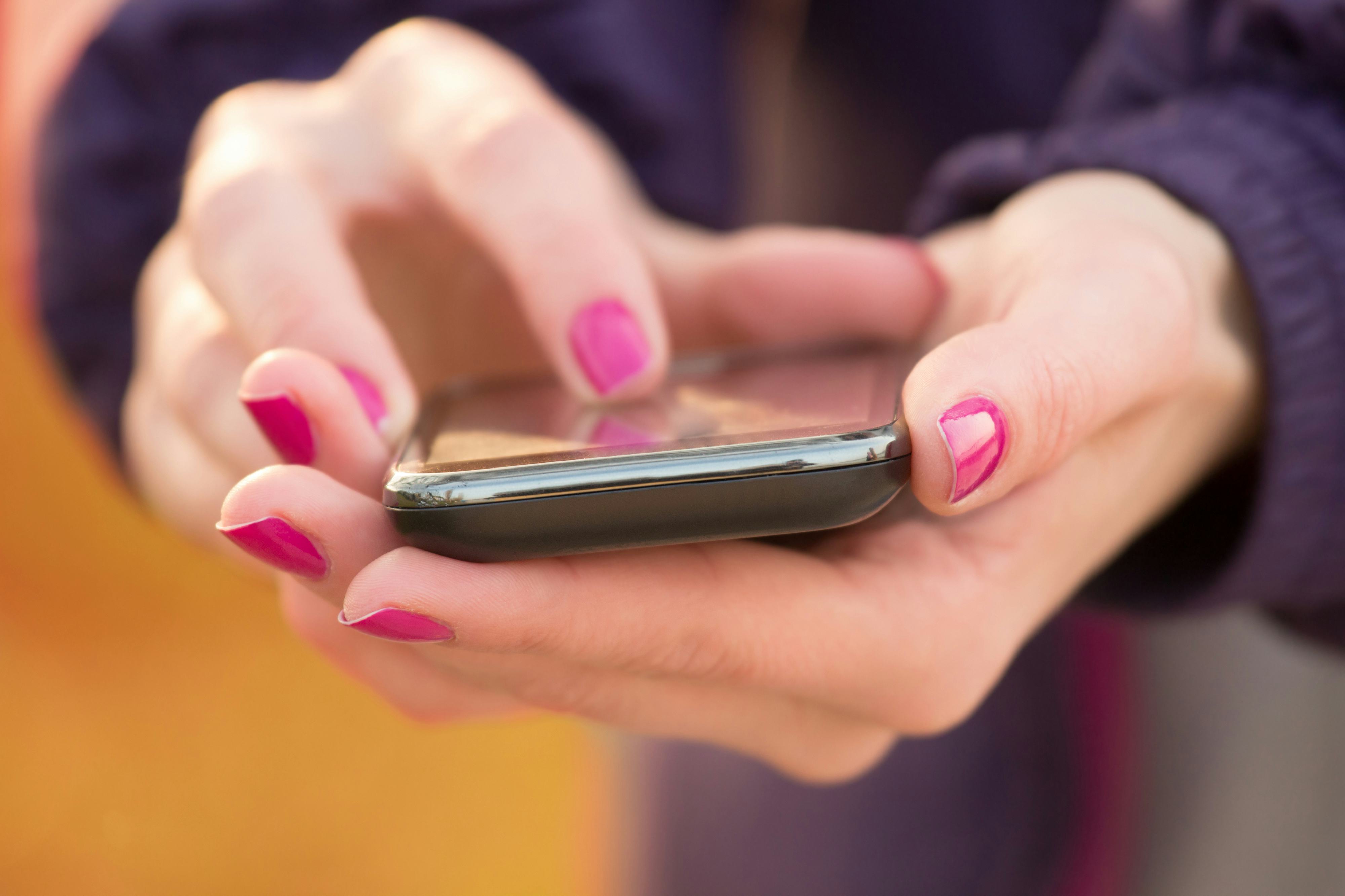 Some LOL-worthy funny texts…
If you're more of a funny texter, the sky is honestly the limit with what you can do. There are thousands (if not millions) of hilarious gifs for you to choose from. There are funny YouTube videos. Now, you even have the chance to incorporate videos and voice recordings into your texts to make things multi-dimensionally funny. So, yeah, there's lots you can do. And I have a few of my personal favorite options here for you:
"Morning, babe. LET'S GET AFTER IT TODAY. [combine with video of you doing funny pump-up dance]"
"Morning babe! Hope this day doesn't turn out to be as hot as you are (lol because we'd all die)."
"Hello and welcome to another blessed day in which you get to be my partner. Like, seriously. What CAN'T you do?"
Now, if all of those sound a little too generic for you, another option is to think of an inside joke the two of you share and remind them of it first thing in the morning. That's a guaranteed dunk.
Some gushy loving texts…
If you're feeling totally, completely, googly-eye level in love with your partner, you might find yourself wanting to start the day by sending them a gushy love text. If you can't decide exactly which gushy love text to send, try out one of these:
"Woke up this morning feeling so lucky to have you as my partner."
"Just wanted to pop in this morning to say I love you soo much."
"Morning, my love! "
To make any of those even more personal, you can add a sentence or two explaining what it is about them, specifically, that you love so much.
Some ego-boosting pump-up texts…
Let's say your partner has been feeling a little down in the dumps lately. Or maybe they haven't been feeling down in the dumps but they've just got a big day ahead. The point is one of your jobs as their partner is to be their number one fan and today, more than ever, you need to do your duty. I'd suggest sending one of these texts to help them start their day off on the right foot:
"You are literally the best person to have ever faced this Earth. Time to go prove to the world what you and I BOTH already know."
"No matter what happens today, you'll always have me by your side. And I'm so LUCKY that I get to be the person standing by your side."
"Good morning to the hottest, smartest, funniest, and all around best human being alive."
Again, as with the other texts, feel free to personalize any of these a bit more to cater to your partner's specific situation or to help quell their specific insecurities. But the overall point of these messages is to make them feel like there's someone out there who thinks that they're nothing short of incredible.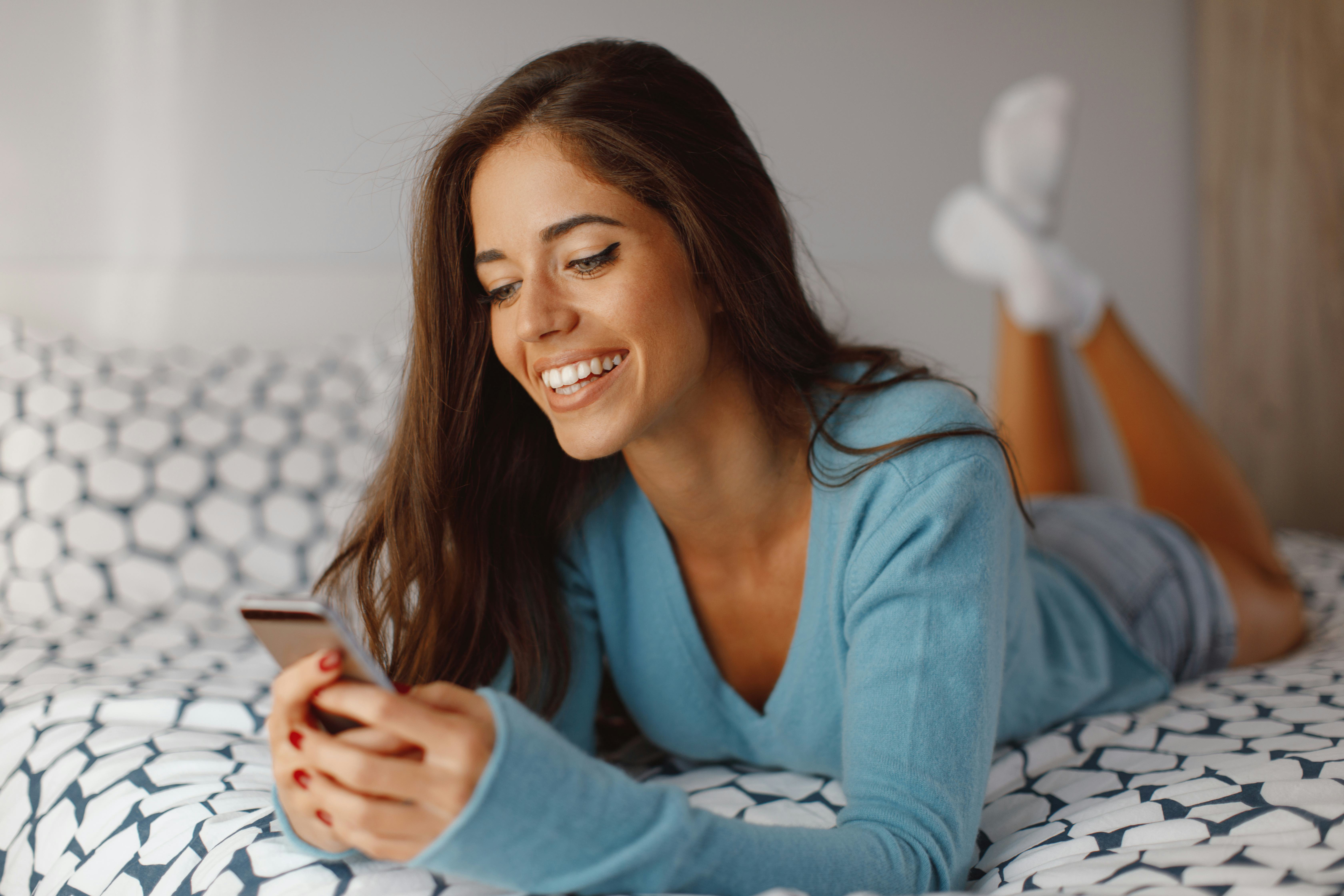 Some easy, quick "just because" texts…
Maybe you're not really trying to do anything but… just say hey. You don't really feel like being funny. You don't really want to be over-the-top mushy. You just want to check in with your partner and see what's up and you'd preferably like to make that happen quickly. If you're just trying to send a quick, neutral text, I'd suggest sending one of these:
"Morning, babe!"
"Hi!"
"Rise and shiiiine!"
I know I went heavy on the exclamation points there, so feel free to either sub out for periods or leave out all-together depending on your texting style.
Some sexy wake up calls…
Maybe this particular morning you've found yourself feeling sexier than usual. If you want the first thing your partner sees this morning to be a steamy text from you, I'd suggest going with one of these texts:
"Woke up thinking about [insert sexy memory you guys shared here]…"
"You know I had a pretty steamy dream about us last night…"
"What's up, sexy?"
Feel free to pair any of those texts with a sexy emoji or maybe even some sexy pics if you're feeling both trustworthy and adventurous.
Now get texting!
Source: Read Full Article