Your favorite reality TV series Dance Moms is back. Dance Moms has seen some of the brightest young talents come to the big screen with its array of dancing styles and dancers. Originally started in 2011, the series still endures with its last season (8) of 18 episodes released between June 4, 2019, to September 10, 2019.
RELATED: 10 Richest Dance Moms Stars
We have seen stars come and go in Dance Moms, but where are they now? Are you curious to know what romantic escapades our beloved youngsters are up to (or not!) right now? Here are 10 of Dance Moms main cast members and their current relationship statuses.
10

Abby Lee Miller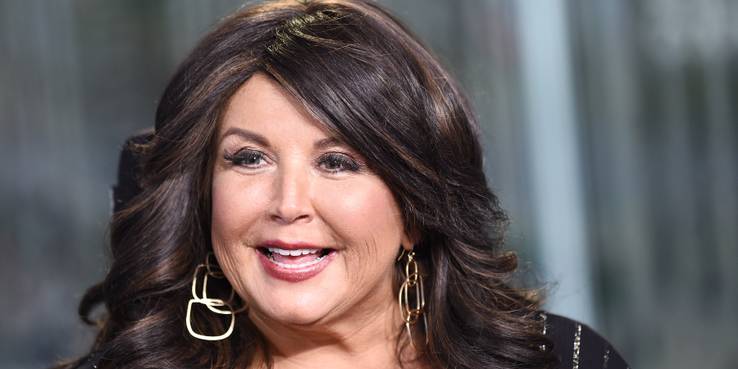 Abby Lee Miller is an American dance instructor. She coaches the young dancers in the TV series. Abby Miller has been in six and a half seasons of show over the years. She is currently not dating anyone, though there was a time she once faked an engagement. She revealed the reason why she is single is that her standards are too high and that she hasn't yet found an appropriate partner.
RELATED: YouTube Beauty Gurus: The Relationship Status Of 10 Most Famous
Following the death of her mother in 2014, Abby staged a fake engagement to actor Michael Padula, going as far as posting it on Instagram. She explained that her mother had just passed away and it was just comforting to feel that someone was there, even though it wasn't real.
9

Chloe Lukasiak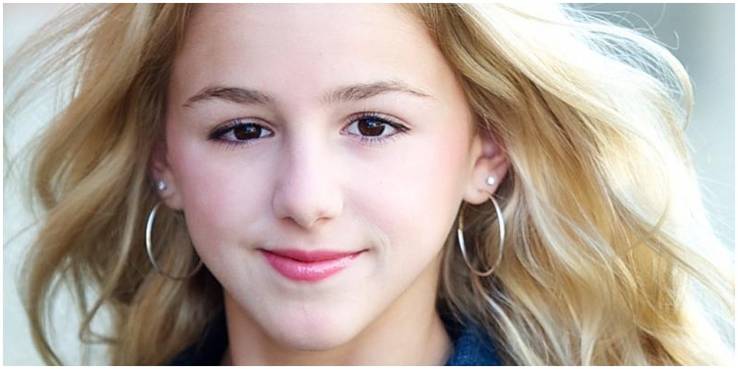 Chloe Lukasiak is an American actress and dancer. She is best known for her role in Lifetime's reality TV series Dance Moms. Chloe is also the winner of the Teen Choice Award for Choice Dancer as well as the Industry Dance Award for Dancer's Choice Awards 2015 – Favorite Dancer 17 and under. She has also been nominated for three other awards. Chloe dated Ricky Garcia back in 2015, though the reality TV star wasn't very open about her relationship with the actor. Garcia on the other hand was quite open and even announced on his Twitter account that he and the actress were dating. Chloe hasn't been in any romantic relationship since she and Ricky parted ways in 2016 and is still single.
8

Maddie Ziegler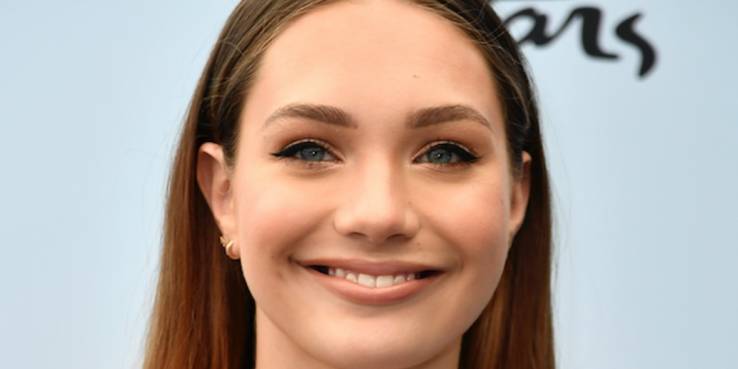 Just like some of the other youngsters on Dance Moms, Maddie Ziegler is an actress, dancer, and model. At the age of 8, Ziegler had already started making appearances on TV. The 17-year-old American actress is reportedly dating Kailand Morris, though the couple is remarkably secretive concerning their relationship and Maddie even denied she was dating Kailand. The two of them have been spotted together on several occasions and fans suspect the actress and the son of legendary Stevie Wonder are an item. Maddie is also linked to Cameron Field, and again, disregarding the fact that both her and Field constantly include each other in their Instagram posts, Maddie denies she is dating Cameron. Currently, the actress is not officially dating anyone.
7

Mackenzie Ziegler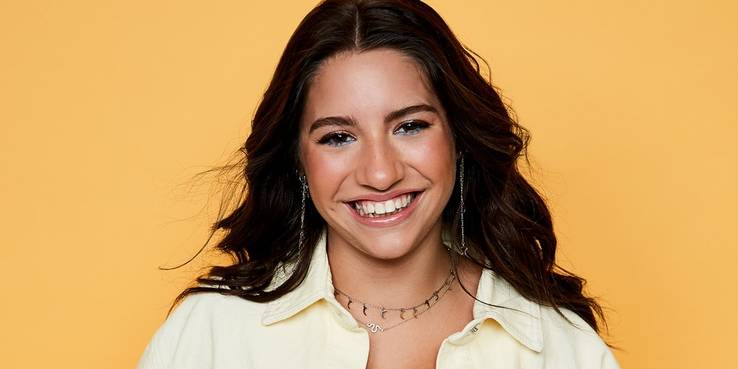 Mackenzie Ziegler is an American actress, singer, dancer and model, and has featured for six years on Lifetime's Dance Moms and was once the youngest star on the series. Mackenzie is also starring in the upcoming Princess Lily. The 15-year-old actress, who is also the younger sister of Maddie Ziegler, is currently in a romantic relationship with American actor Isaak Presley. The two confirmed their relationship via Instagram. Isaak Presley posted a picture of the two of them on his Instagram account with a romantic caption. When one of the fans commented asking if it was a confirmation, Isaak replied that it was, and it is official the two are dating.
6

JoJo Siwa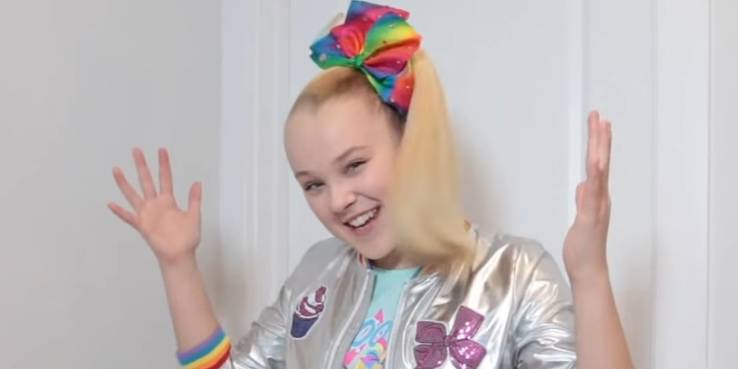 Joelle Joanie 'JoJo' Siwa is an American actress, singer, and dancer. The 16-year-old is also a YouTube personality. She is best known for her appearance in Dance Moms as well as her single "Boomerang." She posts videos of her day-to-day activities on her YouTube channels 'It's JoJo Siwa' and 'JoJo Siwa TV,' and has dubbed her fans Siwanatorz.
RELATED: 10 Celebrity Moms Who Are Pro Breastfeeding in Public
Siwa is also the winner of several awards including the Nickelodeon Kids Choice Awards for Favorite Social Music Star, Favorite Viral Music Artist, and Favorite Music YouTube Creator. She is also the winner of two other awards and was nominated for two more. At the moment, JoJo is not dating anyone, but she had previously dated Matty B, an American rapper.
5

Nia Sioux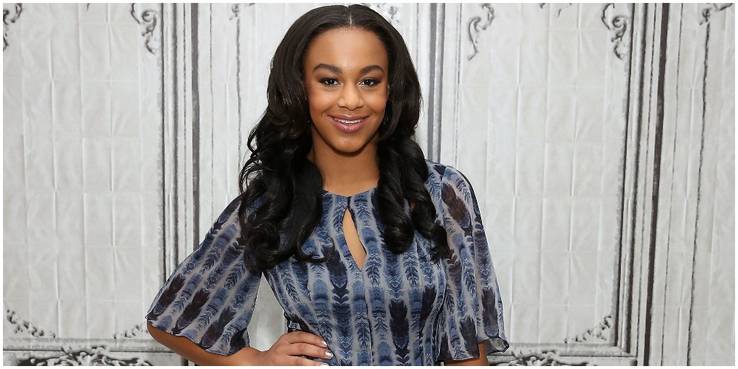 Nia Sioux is an American dancer and actress who appears in Dance Moms. Like many of the other dancers who appear on the TV series, Nia started dancing at a very young age – 3 years old. Nia dated Bryce Xavier, a fellow dancer and performer she met at a dance hall in 2017. At the time she was 16-years old and recounts it as a cool experience. According to the star, the two started off as friends and after a while decided to push their relationship to the next level. The two are still together. Nia says that he is her best friend.
4

Kalani Hilliker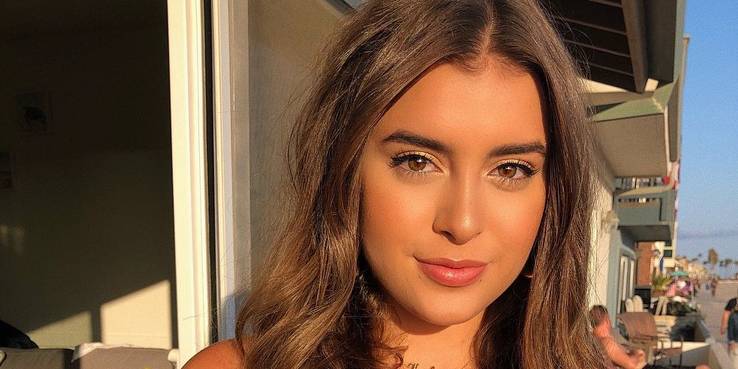 Kalani Hilliker is currently dating Brandon Chang. Kalani Brooke Hilliker is a 19-year-old American actress, dancer, and model, like most other young women on the series. She became famous following her participation as a competitor in the second season on Abby's Ultimate Dance Competition in 2013. Afterward, she appeared on Dance Moms before becoming part of the permanent cast in season four of the series. Kalani started dating her now-boyfriend back in 2014 and had two previous relationships before then. Chang is 36-year-old Taiwanese model and entertainer and was one of Asia's Best Young Entrepreneurs, chosen by Businessweek in 2009.
3

Brynn Rumfallo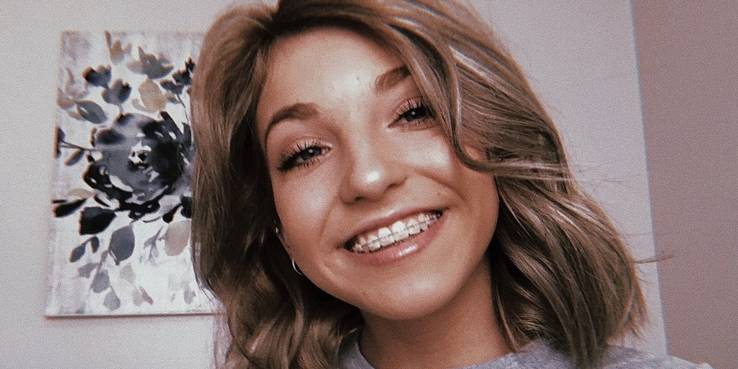 Brynn Rumfallo is a 16-year-old American dancer, actress, and model. She first got international acclaim as a contestant on the 8th season of America's Got Talent. She is also the winner of many national and regional competitions including; Junior Duet/Trio (2013), Mini Female Best Dancer (2014), Junior Duet/Trio (2015). Brynn first appeared on Dance Moms in 2015 and was endorsed as a permanent cast member in 2016. Brynn started her dancing career from a very young age – when she was just 3. Brynn is not dating anyone at the moment. She is quite young to date and though there are celebrities her age who are already into the dating scene, the youngster doesn't seem too eager to take on romance just yet.
2

Elliana Walmsley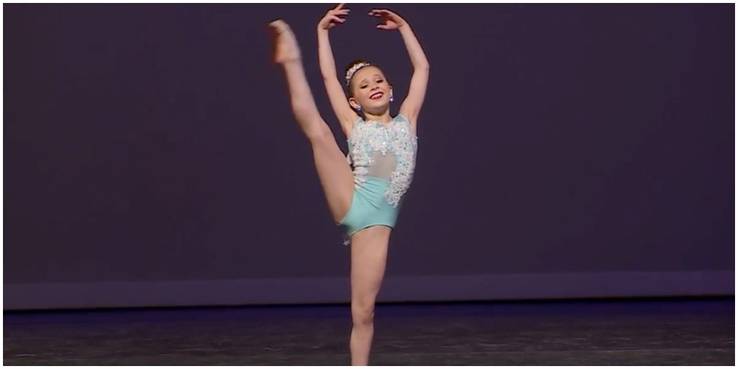 Elliana Kathryn Walmsley is just 12. This cute little angel is seeing anyone just yet as she has plenty of time for that later in life. However, this youngster is making some waves. She was crowned Miss Petite Dance America before her debut on the television series Dance Moms. The American actress/dancer is one of talented young dancers on the show and has also won the dance award for Las Vegas Mini Female Best Dancer for 2018 performing for Michelle Latimer Dance Academy. Also in 2018 she competed in Dancing with the Stars: Juniors. Elliana is also on tour with 24/7 Dance Conventions and JUMP conventions.
1

Cheryl Burke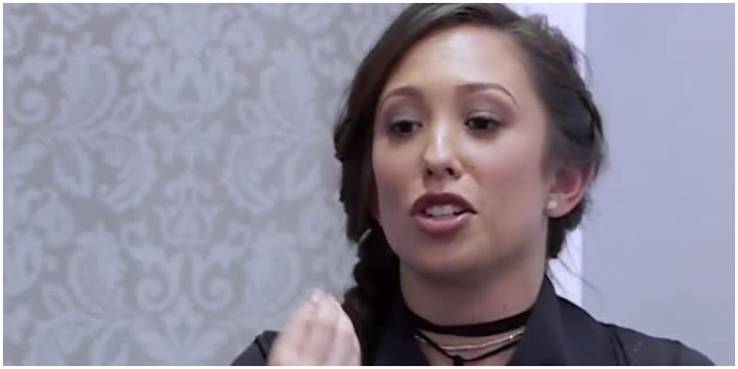 Cheryl Burke is an American model, dancer, and television host. Burke took over from Abby Miller as dance coach in season 7 of Dance Moms and has appeared as a professional dancer and coach on Dancing with the Stars. Cheryl Burke is currently married. The actress tied the knot with fellow actor Matthew Lawrence in May this year and what better place to celebrate the beginning of their new journey together than in Hollywood's own California. The two had dated back in 2007 and got separated in 2008 before getting back together in 2017, got engaged in 2018 and finally got married in May 2019.
NEXT: Top 10 Hottest Moms in Hollywood Right Now
Source: Read Full Article