Princess Eugenie has always been extremely close with her mother, Sarah Ferguson. Sarah and Prince Andrew were previously married and share two children together — Eugenie and her sister, Princess Beatrice. But a recent Instagram photo of Eugenie's revealed something about her mother that most people didn't know.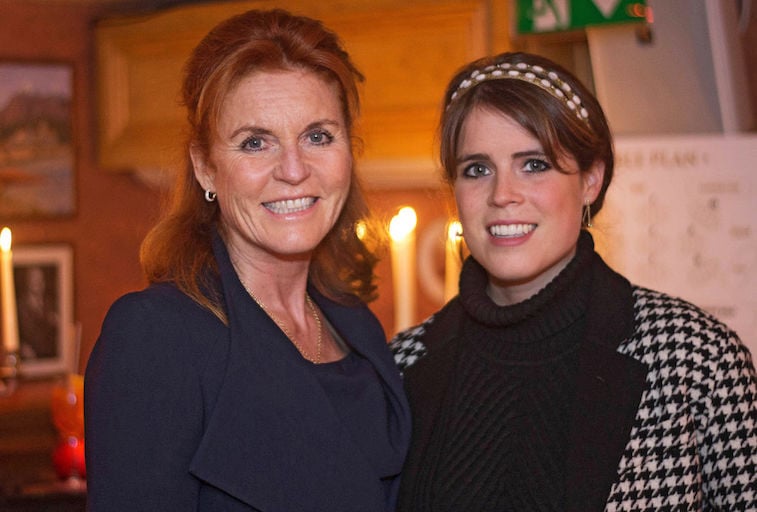 Sarah Ferguson doesn't have a good reputation within the royal family
When Sarah and Andrew married, she was well-liked by the royal family. The two had grown up in the same social circle, but their marriage is largely attributed to Princess Diana's friendship with Sarah. Diana reportedly played a role in setting the two up, and Sarah (also known as "Fergie") was a great addition to the royal family at first. However, after she and Andrew married, Sarah reportedly took issue with Andrew always being away from the family for military duties. Eventually, the couple drifted apart and separated in the early 1990s. Before divorcing, Sarah was caught in compromising situations with other men, which tarnished her reputation within the royal family. The couple officially divorced in 1996.
Despite a tough divorce, Sarah has always remained close with her daughters
Although Sarah's reputation within the family was far less than perfect, she always remained close with her two daughters after the divorce. She and Andrew always remained on good terms as well. Her younger daughter, Eugenie, often posts photos with her mother on her Instagram account, showing that she values her mother greatly despite the scandals that were involved in her parents' divorce. She also shows the world another side of Sarah; she posts throwback photos but also photos with captions that honor her mother and teach us different things about her.
Eugenie recently revealed that her mother is a film producer
On May 24, Eugenie celebrated the 200th anniversary of the birth of Queen Victoria, who lived from 1819-1901. Eugenie explained that Victoria reigned for nearly 64 years and that she is named after the former queen. Eugenie also went on to say that the 2009 film made about Victoria, titled "The Young Victoria" was actually produced by her mother, Sarah. Fans of the royals were shocked to learn that Sarah had produced such a quality film. "I had no idea your wonderful mother produced this film," one user wrote. "Oh I didn't know your mum produced it! Very well done," wrote another. "One of my favorite movies," read another comment. People were excited and pleased to learn that someone close to the royals had worked on the film.
Sarah still attends royal events but does not perform duties on behalf of the queen
Sarah's closeness with her daughters and good relationshipwith her ex-husband means she still attends some royal events, despite notperforming royal duties. She also posts photos on Instagram about the royal engagementsher daughters attend, showing she still likes to be involved with the royalsthough she is no longer married into the family. But Eugenie's post gave fanssome insight into what Sarah is capable of, and she's always been well-liked bya lot of the public.
Check out TheCheat Sheet onFacebook!
Source: Read Full Article