Jenelle Evans' life has been turned upside down ever since she lost custody of her kids. In early May, her husband, David Eason, allegedly shot the family's French bulldog. It led to a larger investigation, and Evans and Eason lost custody of the kids. Now, the kids are staying with other guardians, including her mother, Barbara, and ex, Nathan Griffith. And Evans reportedly hates that her kids seem happy without her.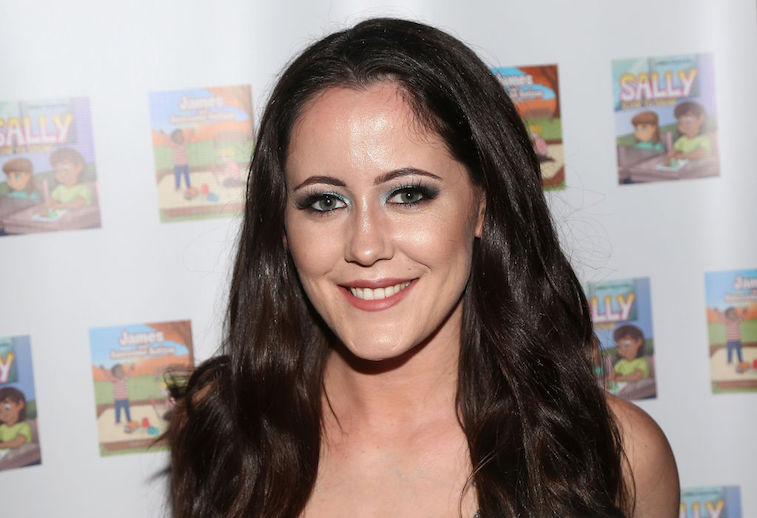 Evans' kids were taken away after the bulldog incident
Evans' husband has gotten in trouble before. He was fired from Teen Mom 2 back in 2018 after making homophobic and transphobic comments on Twitter. Once MTV decided to part ways with him, Evans couldn't film around her husband. She was constantly traveling to be able to film the show, which put tension on her relationship with both her husband and the show's producers. Once the bulldog incident occurred, an investigation was opened up into both the dog's death and the safety of the kids in the home. Evans' kids were subsequently removed from the home, and she was fired from Teen Mom 2.   
It could be several years before she gets her kids back
Right now, it's unclear how long it will be before Evans can get her kids back. And there is no guarantee she will get them back, depending on what the investigation finds. According to legal experts, investigations into the welfare of children can last up to several years, and they typically don't last less than one year. Lawyers suggest Evans could speed up the process and have a greater chance of getting her kids back if she divorces Eason, however it doesn't' look like she plans to do that.
Evans reportedly said she hates seeing her kids happy without her
According to a friend of Evans, the former reality star reportedly hates seeing her kids happy without her. Her son, Kaiser, is currently staying with her ex, Nathan Griffith, while her other two children, Jace and Ensley, are staying with her mother, Barbara. And the kids are reportedly doing fine without their mother and seem happy — much to Evans' dismay. While it's good to know the kids are doing well with the separation, it does make us wonder why they'd be happy without their mother. It's unclear whether Child Protective Services might take that into consideration when determining whether Evans should regain custody.  
Evans is staying with her husband, despite it hindering her custody battle  
Although some suggest Evans should divorce her husband inorder to regain custody of her kids, shedoesn't appear to be debating a divorce. Evans initially said she wasunsure if she would stay with Eason after the dog incident, but she has sincemade court appearances with him, and the two have been spotted together outsideof the court house. Fans have given Evans a hard time about staying with herhusband, suggesting she is choosing Eason over her children. While Evans doesseem to love her kids, fans think she could be doing more to get them back.
Check out ShowbizCheat Sheet onFacebook!
Source: Read Full Article