Mary-Kateand Ashley Olsen may have built a mega-empire after leaving Full House behind, butone thing they've been conscientious about is holding tight to their privacy. Mary-Kateis in the spotlight because of her splitwith Olivier Sarkozy, but the twins typically stay under the radar.
On the rare occasions they speak with the media, it's usuallyabout their fashion lines, Elizabeth and James and The Row. But according to babysister Elizabeth Olsen, there is a reason they shy away from interviews.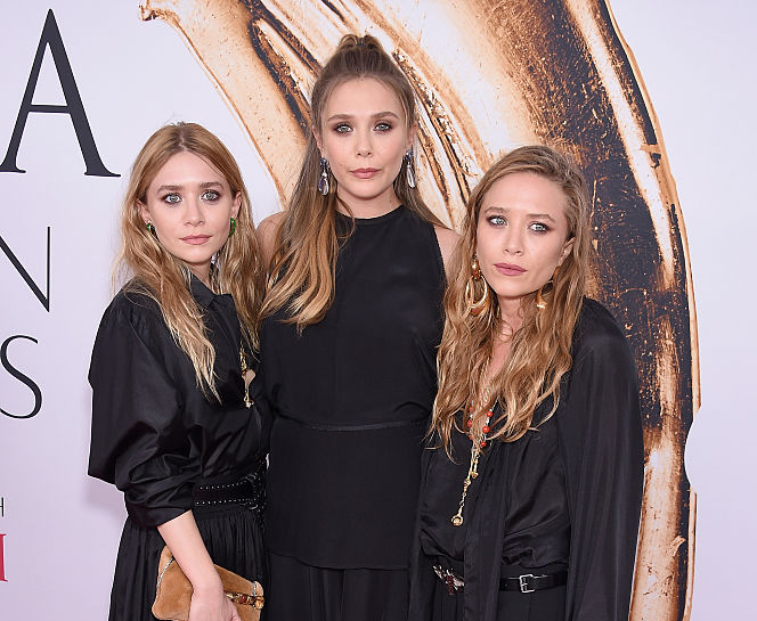 Mary-Kate and Ashley Olsen advised Elizabeth about the press
They may have left the acting world, but the Olsen twinsnever strayed from their big sister duties. Their younger sibling, ElizabethOlsen, is one of Marvel's most popular stars, and her sisters played a huge rolein guiding her through the good and bad of show business.
During an interview with Philadelphia Style in 2017, Olsen said Mary-Kate and Ashley warned her about choosing her words carefully when dealing with the press.
"They're very tight-lipped—notoriously so—and I was not caring what I was saying [in interviews] because I'd assumed no one would read it," said Olsen.
"That's when we'd have conversations. They'd say, 'You know, even if you don't think anyone's going to read this article, someone might pull the quote later for [something else].' It's all part of how you hope someone interprets you, and how they frame who you are and the work you do."
Her sisters' cautiousness rubbed off on her. Olsen took theadvice to heart and continues to apply it to work and her romantic life with fiancéRobbie Arnett.
RELATED: ScarletWitch: Is Elizabeth Olsen a Better Actress Than Her Twin Sisters?
The twins focus more on their businesses
When they spoke with Net-A-Porter, Mary-Kate and Ashley once admitted they don't use social media . While chatting with the fashion brand, Ashley said, "We don't dive into that world [of social media]; we don't have Instagram or Facebook. So we've never been connected to our customers or our fans in that way. We've stayed quite sheltered."
The pair own two luxury labels and this past March, they dropped a new Elizabeth and James collection at Kohl's, the product of a new partnership. That was a major event, but you'll note that neither sister is pictured on the social media accounts for their brands.
Elizabeth Olsen became serious about acting in college
The youngest Olsen sibling almost steered clear of acting after trying it out as a child, finding it too demanding. But she worked hard on her own merits and refused to use her sisters' clout to make a name for herself.
When she was in high school, Elizabeth avoided attention attached to the Olsen name by using an alias. She temporarily took on the last name "Chase."
She told Philadelphia Style that college changed things forher. Olsen attended NYU and spent a semester abroad in Russia to study drama.
"All these teachers [were] trying toscare us, letting us know that [acting] is hard and you're going to be rejected99 percent of the time. Every time someone said it to me, it was a challenge,like, 'I'll show you.'"
Fans can see Elizabeth Olsen next in Marvel's WandaVisionon Disney+, where she plays the lead character, Wanda—aka Scarlet Witch.
RELATED: 'WandaVision'Star Elizabeth Olsen Once Revealed She 'Never Got Any Job' Because of HerFamous Sisters — Here's Why
Source: Read Full Article