With today's advancements in technology, making money on the internet, from the comfort of your own home, is relatively easy—if you can cut it, that is. Many people try to make a living on the internet, but it is only the select few that can call it quits at their day job. Samantha Chapman, along with most of the other people on this list, from Pixiwoo on YouTube, is one of those lucky few.
The main Pixiwoo franchise is split between three YouTube channels, owned by two sisters, Samantha, and Nicola (Nic). It was only after their success when their family members caught the video-making bug. Once Samantha was doing well, her whole family decided to join in, including her sister Nicola, her brother Jim along with his wife, and Nicola's husband, Ian Haste. Even though their channels are, for the most part, very different, they all have the same theme; take care of yourself and love yourself. This is the perfect YouTube family. Get ready! This is a list of the net worth of the entire Pixiwoo family!
RELATED: The 10 Most Successful Boy Band Stars Of All Time
Click the button below to start this article in quick view
6

Johnny (John) Chapman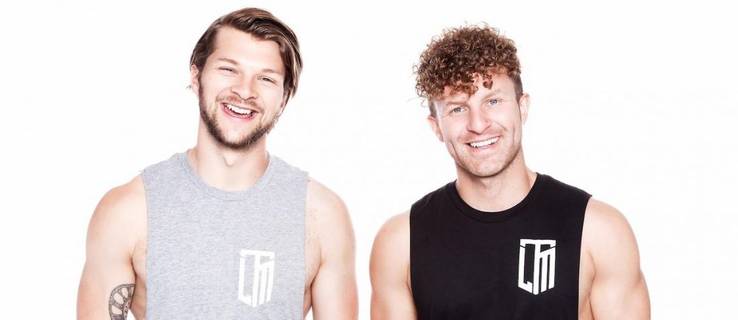 John Chapman (left) is one of the lesser known figures in the group. He has a YouTube channel that he shares with his partner and friend Leon (right) with about 500 000 subscribers. The main theme of the channel is fitness, healthy eating, and bodybuilding.
The YouTube channel, "TheLeanMachines" was founded in October of 2011, so it is still relatively new in comparison with some of the other channels on this list. Johnny has also co-written a book with Leon called The Lean Machines: Eat Well, Move Better and Feel Awesome.
Highlighting the aspects of a healthy lifestyle, the book outlines what you can do to become healthy with nutrition as well as the benefits of living well and exercising. Coming in at last place on this list, John's net worth is about $500 000.
5

James (Jim) Chapman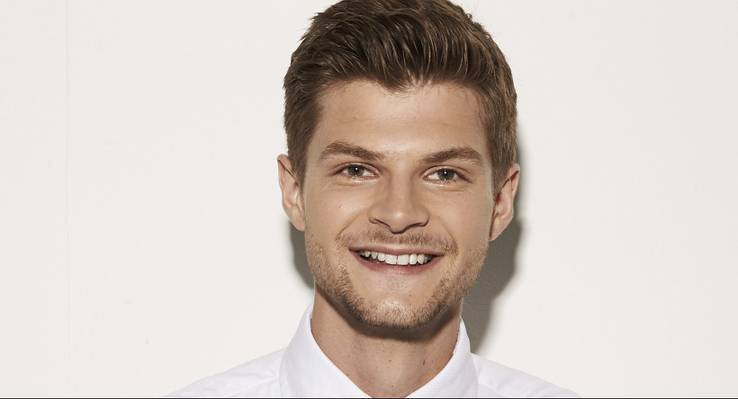 James, also known as Jim, Chapman is a YouTuber and brother to Samantha Chapman and Nicola Haste. Jim is an avid blogger on YouTube; his channel showcasing all of his many different talents including fashion, mixology, and entertainment. He has playlists and mini-series for fun, adding a more light-hearted tone to his channel.
RELATED: Top 10 Richest Actors in the World of 2019
These include "#bakingwithJim" and more. Jim also gets personal with his subscribers, interacting with them in ways like filming "Q and A" videos, answering questions from his followers online. Jim's YouTube channel was created in 2009, making it about 10 years old. Since then, Jim has not only gained 2.3 million subscribers, but he also received a net worth of about $1 million.
4

Ian Haste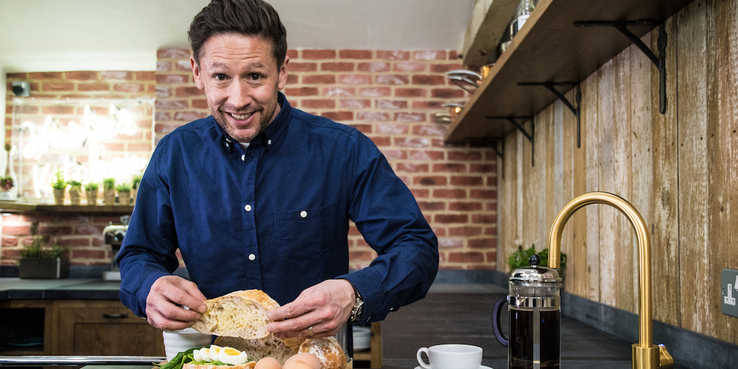 Sprinkling YouTube with delightful recipes and tutorials seems to be Ian Haste's goal with his YouTube channel "Haste's Kitchen". On his channel, Ian demonstrates how easy and delicious healthy eating can be. Believing in the 70/30 philosophy of healthy eating, which is the idea that a healthy lifestyle is made of 70% clean eating and 30% exercise, Ian motivates all to be aware of what they put in their bodies and enjoy doing so.
RELATED: Top 10 Richest Actresses in the World of 2019
He does this through meeting with professional chefs and cooks on his YouTube channel. Ian is married to Nicole Haste, Samantha's sister and has been since February of 2012. At this point, Ian has built a following of almost 100 000. His net worth is about $1 million.
3

Nicola Haste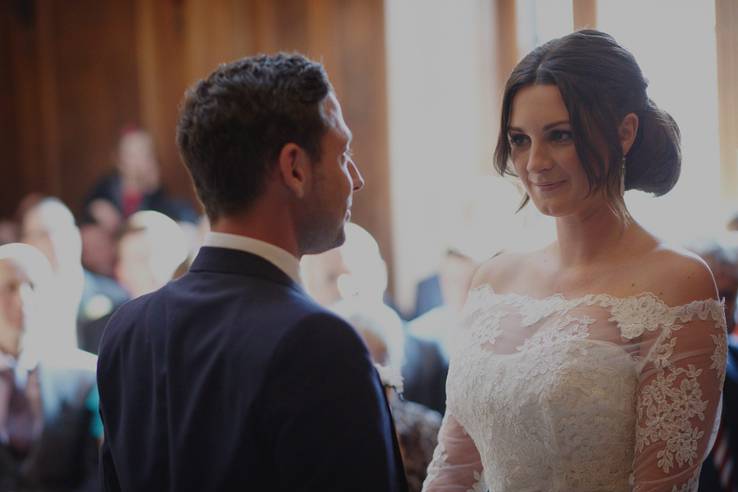 Nicola Haste is one of the two halves that make up Pixiwoo. Being the youngest girl in the family, Nicola followed in her grandmother, mother, and sister's footsteps and studied makeup.
Even though she was one of the last of her family to go into the cosmetology industry, that doesn't discredit the work that she has done and continues to do for the YouTube channel. As time went on and she gained experience, she contributed to her sister's YouTube channel by coming up with and recreating trending celebrity makeup looks.
Nicola has proven to be a dedicated young woman, being devoted to her love of makeup, even helping her sister launch a line of makeup brushes called Real Techniques. Nicola has also been the wife of Ian Haste since 2012. Being an educator for aspiring makeup artists all over the world, paired with all her hard work has earned her a net worth of $1.1 million.
2

Samantha Chapman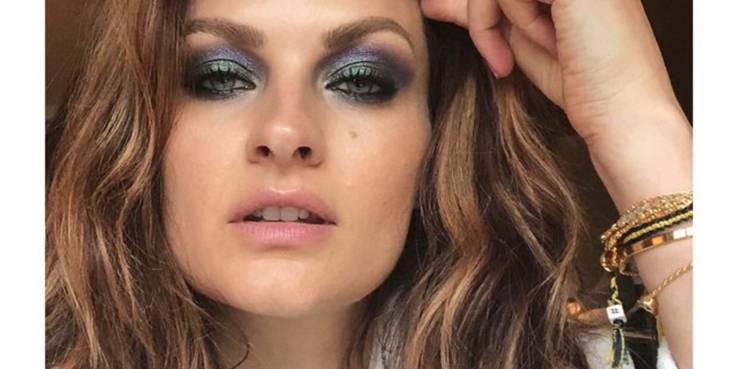 The one who started it all! Samantha was the first in her family, and the one to spread the YouTube bug. In 2008, she started a YouTube channel with the intention of teaching people how to do their makeup like a professional.
RELATED: 10 Celebrities Who Refuse to Live in Los Angeles
Before that, though, Samantha was a professional makeup artist with M.A.C; she attended fashion shows all over the world, including large centers like Tokyo, London, and Milan. Since then, not only has she become an extremely successful YouTuber but she also owns her own line of makeup brushes. The brush line that she and her sister, Nicola, has been off the ground since 2010 and are best known for being cruelty-free.
Samantha and Nicola even have a third channel that is dedicated to tutorials using their own brushes. Their second channel, "Pixiwoo Madness", is where they post videos that don't quite fit on their main channel–although, there are a few makeup tutorials on this channel, too.
1

Tanya Burr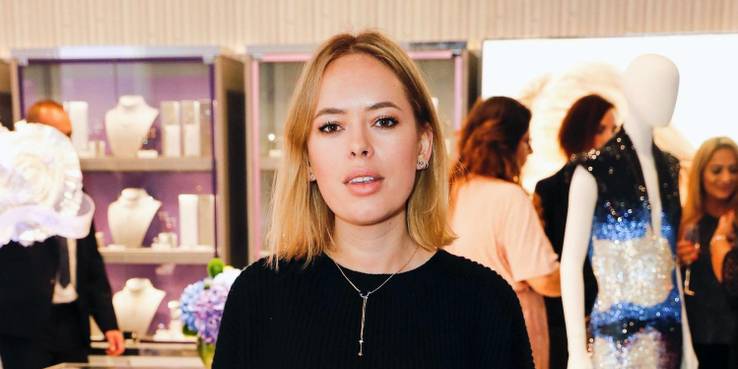 When the now ex-wife of Jim Chapman, Tanya Burr, saw that her sister-in-law was making headway in the YouTube world, she decided to give it a shot, herself. Samantha had given her sister-in-law some makeup and fashion advice, sparking a love for the art form. Before that, however, she did go to school for cosmetology after graduating from high school.
It was after working at a number of makeup counters in drug stores, Tanya finally made the move to YouTube. Currently, she is sitting at almost 3.5 million subscribers and about 3 million followers on Instagram. In fact, in 2014, Tanya released a makeup line (Tanya Burr Cosmetics) through a British cosmetics company. Since then, Tanya's net worth has grown even past her sister-in-law's, sitting at $1.8 million.
NEXT: Who 9 Famous Deceased Musicians Left Their Fortunes To
Tags:youtube,net worth
Source: Read Full Article