FOX Business gets New Yorkers' opinions on NBA
FOX Business hits the streets of New York to see how people feel about the NBA's controversy with China. The Daily Caller's Stephanie Hamill joins to discuss.
Minnesota Timberwolves star Andrew Wiggins announced Sunday he plans to donate $22 for every point he scores to help children who face barriers to participating in organized sports.
Continue Reading Below
It's the second straight season Wiggins will be donating money. The donation amount is the same number of his basketball jersey.
"I'm proud to announce for the second year straight i'll be donating $22 for every point I score towards supporting underprivileged children who face barriers in participating in organized sports. The goal is and will always be to help kids be kids and play sports!" he wrote in a tweet.
Wiggins managed to score 1,321 points during the 2018-19 season – his fifth season with the Timberwolves. The point total amounted to $29,602 to charity.
Wiggins played and started 73 games last season. He averaged 18.1 points and 4.8 rebounds per game.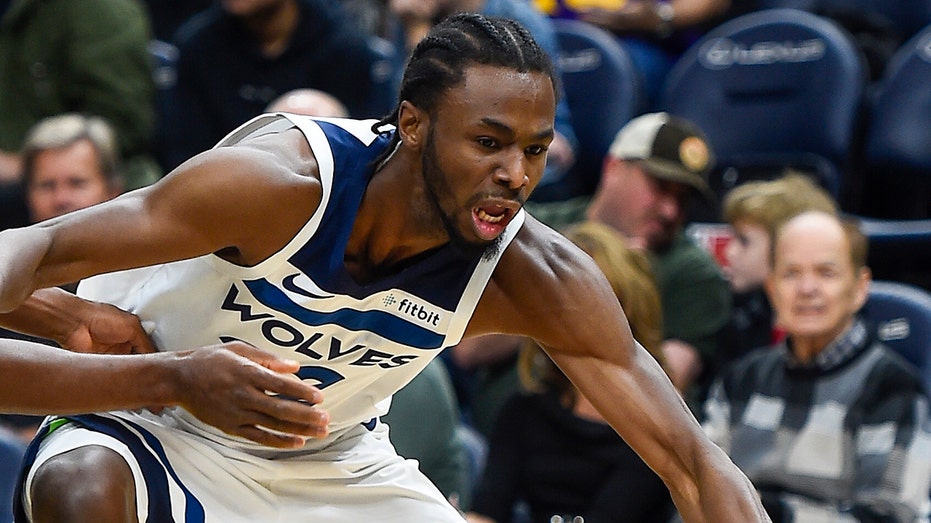 Minnesota Timberwolves forward Andrew Wiggins, right, drives past Maccabi Haifa guard Noris Cole during the first quarter of a preseason NBA basketball game Sunday, Oct. 13, 2019, in Minneapolis, Minn. (AP Photo/Craig Lassig)

The former Kansas Jayhawks star is in the second year of a five-year, $147.7 million contract. According to Spotrac, Wiggins is set to earn $27.5 million this season.

Last week, Wiggins took exception with being left off ESPN's Top 100 NBA Players List.
MORE FROM FOXBUSINESS.COM…
"I don't really look at that too much, top 100 or not top 100," Wiggins told ESPN. "There's not 100 players better than me, so it doesn't matter what people think. Everyone is entitled to their own opinion. My job is to come out here and hoop, and that's what I'm going to do."

CLICK TO READ MORE ON FOX BUSINESS

The NBA regular season officially tips off Tuesday. Wiggins and the Timberwolves get started Wednesday on the road against the Brooklyn Nets.

GET FOX BUSINESS ON THE GO BY CLICKING HERE

Source: Read Full Article