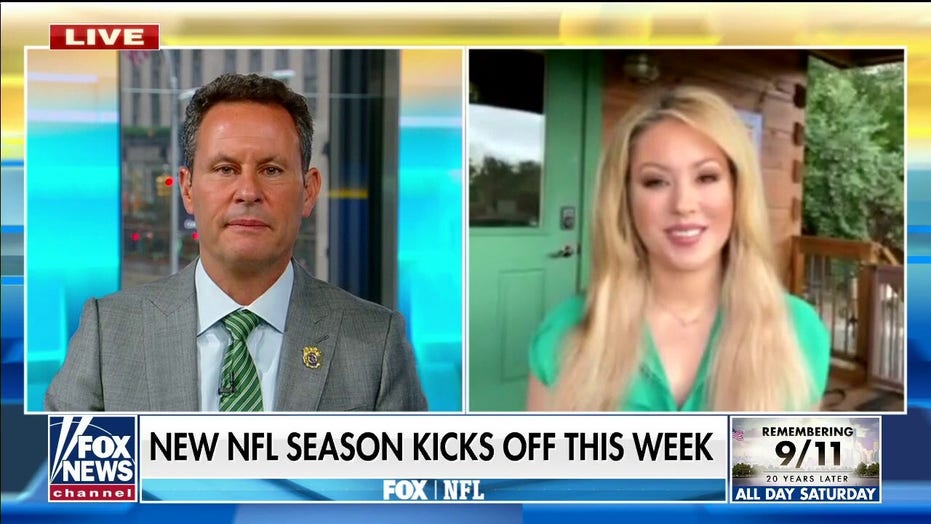 Previewing NFL Week 1 matchups to watch on FOX
FOX Sports NFL reporter Jen Hale gives her predictions on the week's biggest games.
The 2021 NFL season started with with Tom Brady and the Tampa Bay Buccaneers welcoming Dak Prescott and the Dallas Cowboys as they embarked on their quest for a second consecutive title.
Week 1 is always filled with excitement and the start of this season will have all of that in more with key matchups featuring the league's top superstars, including some stars who switched teams.
Read below for the Week 1 schedule, times and updated scores. All times are Eastern.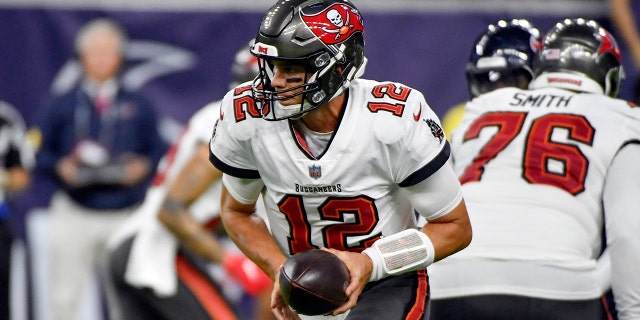 Tampa Bay Buccaneers quarterback Tom Brady hands off the ball during the first half of a preseason NFL football game against the Houston Texans in Houston, Aug. 28, 2021.
(AP Photo/Justin Rex, File)
–
Thursday, September 9, 2021
BUCCANEERS 31, COWBOYS 29
Sunday, September 12, 2021
EAGLES 32, FALCONS 6
STEELERS 23, BILLS 16
BENGALS 27, VIKINGS 24
49ERS 41, LIONS 33
CARDINALS 38, TITANS 13
SEAHAWKS 28, COLTS 16
CHARGERS 20, WASHINGTON 16
PANTHERS 19, JETS 14
TEXANS 37, JAGUARS 21
BRONCOS 27, GIANTS 13
CHIEFS 33, BROWNS 29
DOLPHINS 17, PATRIOTS 16
SAINTS 38, PACKERS 3
RAMS 34, BEARS 13
Monday, September 13, 2021
8:15 PM: Ravens @ Raiders (ESPN/ABC)
–
Key Headlines
Texans' Deshaun Watson healthy scratch for Week 1, trade talks heat up
Aaron Rodgers admits he '100%' considered retirement amid Packers drama
Eagles' Devonta Smith scores first career touchdown vs. Falcons
Trey Lance scores touchdown with first career pass for 49ers
Washington's Ryan Fitzpatrick leaves game after taking huge hit from Chargers defender
Cardinals' DeAndre Hopkins pulls down Kyler Murray's pass for incredible TD
Jaguars' Trevor Lawrence throws deep to Chris Manhertz for first NFL touchdown pass
Cardinals' Chandler Jones gets 3 sacks in first quarter, LeBron James gets fired up
Jets' Zach Wilson throws first NFL touchdown pass, runs for 2-point conversion
Bengals' Ja'Marr Chase, Joe Burrow connect for rookie's first NFL touchdown
Jets' Mekhi Becton carted off with knee injury against Panthers
Kyler Murray, Chandler Jones lead Cardinals to blowout win over Titans
Patriots' Mac Jones tosses first touchdown of NFL career
Jameis Winston delivers 5 TDs for Saints in rout of Packers
NFL season-openers remember 9/11 on attacks' 20th anniversary
Broncos' Jerry Jeudy suffers ankle injury on cringeworthy play; team holds on for win
Patriots cornerback jabs Dolphins' Tua Tagovailoa following loss
Source: Read Full Article