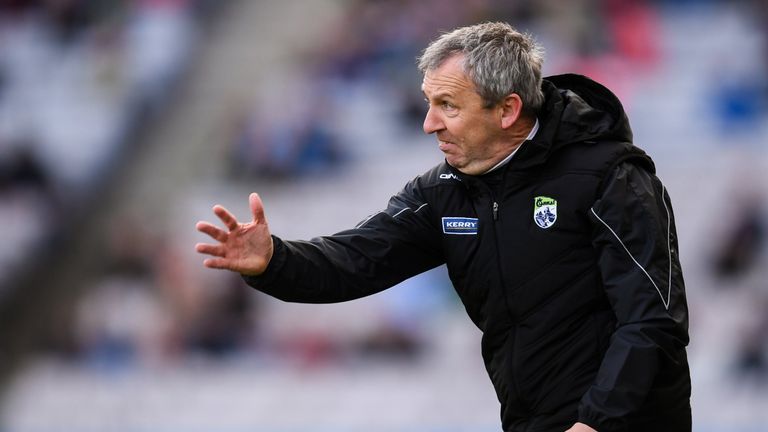 With history in the air as we embark on the 2019 championship season, much of the focus in on whether Kerry are the team to halt Dublin's 'drive for five'.
Of course, the Kingdom were the last team in Gaelic football to attempt to win five All-Ireland titles in a row, and the circumstances around their 1982 campaign is driving a narrative that they could be the team to put it up to the Dubs this summer.
For the Munster kingpins, it's all about building. The National League campaign saw new manager Peter Keane inject a host of young talent into the side, and the former minor boss feels he had no choice but to do so in what was a promising National League campaign.
"I was a new manager coming in, a brand new management came in there was retirements of senior players, there was a lot of new players that came in last year and this year so you had to throw all them into a pot and stir it up and see how it went," explained Keane.
"We had to find out about them and they had to find out about us and there was a huge learning curve throughout the league.
"Did I plan at the start of the year to get to a league final? Not particularly. Did I rule it out at the start of the year that there was no hope we can get to a league final?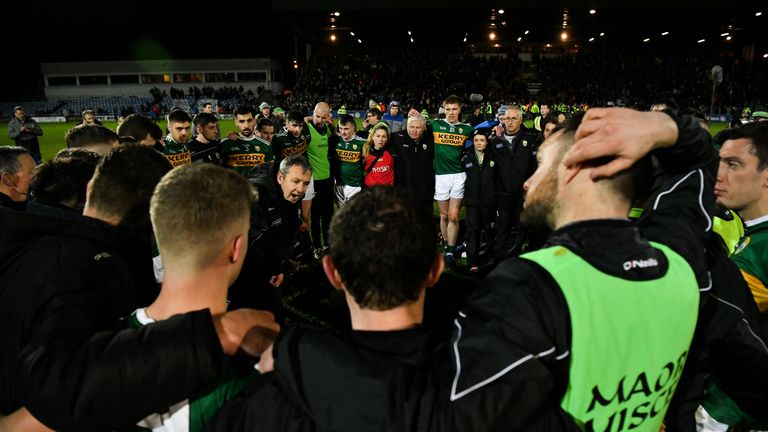 "Was I gutted after losing a league final? No, I wasn't because there was a learning, there was a plus to have gotten to Croke Park and to have gotten the day out, the stay overnight get the bus and another night together so there was a pile of learning throughout the league not just the final.
"Would I have rather have won the game? Yeah, but sometimes you look more closely when you don't win it. So I wasn't overly bothered either which way and I don't want to sound like 'ah he is only saying that because they lost'. I wouldn't be jumping out of my skin had we won it either."
Canavan: Mayo guilty of complacency
Credit where it's due to Roscommon
Monaghan draw Fermanagh in qualifiers
He wasn't overly disappointed in the manner in which they fell to Mayo, and feels they will grow with experience.
"If you're a runner, you start out and do a bit of running and it's only over years you build up the stamina for a marathon," he smiled. "And if you bring in a young team they are going to tire as the league goes on because they are so young. They weren't used to this horsing week after week.
"Compare Kerry's Diarmuid O'Connor to Aidan O'Shea, and put the two of them side by side. Aidan must have 10 or 12 years under his belt doing strength and conditioning versus our man so it is going to take that bit of time to get to that physicality.
"It is going to take time and the question is how long will it take to get there."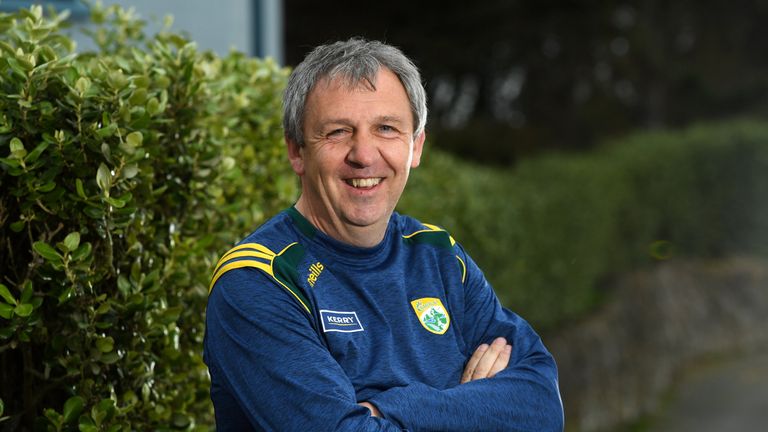 "If you're a runner, you start out and do a bit of running and it's only over years you build up the stamina for a marathon."
Keane appealed for patience with this young side
Kerry will be the last team to make their championship bow for 2019 when they face Clare on Saturday evening. Right now, that's all he's concerned about.
Asked about preparing for Dublin should Kerry encounter them later in the summer, Keane remained coy:
"I remember learning to drive and I remember going out the main road. It was kind of different then when you were learning to drive. I was inside in the car with my father and we were driving out the road from Caherciveen and we were heading out to Valentia Island.
"We were at The Points Cross which was only a short bit out and I started asking the question which was about a road that was about two miles out. And he chewed me and said: 'We'll worry about that when we get there, at the moment we'll worry about this.'
"So there's about as much point as me worrying about a Dublin or anyone else worrying about a Tyrone or a Mayo or someone else. We have Clare in the first round and we'll worry about that."
Source: Read Full Article