Chef Mathew Shea from Below Deck Mediterranean would love to be Jay-Z's personal chef, recently referring to him as a "dream client" in his Instagram stories. But cooking for celebrities and high-profile clients is nothing new for Shea. He previously worked for Hugh Jackman and Rupert Murdoch and even has Instagram proof. "THROWBACK. Doing the wolverine pose with HJ," he wrote along with a photo. But Jay-Z isn't the only celebrity on his culinary bucket list. Shea also shared he'd loved to go on tour as a personal chef for the Grateful Dead.
Jay-Z would leave Chef Mathew from 'Below Deck Med' star struck
Shea previously shared with Decider he'd love to cook for Jay-Z and Beyonce. "Jay-Z!" Shea replied to a fan question about his dream client on Instagram. "I think he's the only celebrity I'd be star struck by if I met."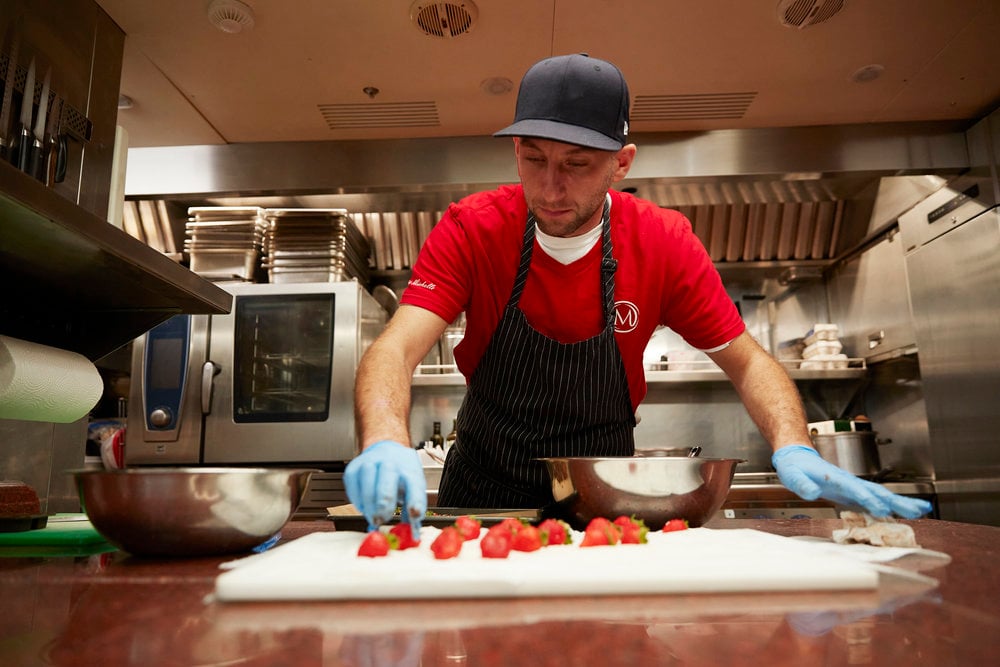 He's no fair-weather fan either. His Instagram includes more than one post about the rapper, including birthday dedications. "All the way up …strong feelings that NYC going to run the summer music scene in hip hop…as usual," Shea shared in 2016.
Chef Mathew from 'Below Deck Med' is a huge music fan
But he was also "Chilling with Sia backstage at idol" he shared in another post. Shea even got American Idol host Ryan Seacrest to give Shea's home state of Rhode Island a shout-out. Shea also loved having Roy Orbison Jr. as a charter guest on the show too. The feeling was pretty mutual as Orbison raved about Shea's food. "The food was amazing. Mat, the chef on the second [chef], is really, really a good cook," Orbison said on the Gangplank Report podcast. Below Deck Med Season 6 was Orbison's second time on the show.
Adding, "The boat really has to compete with the ports that they're in there in all these amazing places. And so the boats have to compete not so much with each other, but with these five-star restaurants. Mat was able to do that."
Being a tour chef for the Grateful Dead is also on Chef Mathew's wish list
Jay-Z isn't the only celebrity on Shea's bucket list. He's also a huge Grateful Dead fan and would love to go on tour with The Dead or Phish. A fan asked him if had had ever cooked for bands like the Dead, Phish, or Panic. "No!" he replied. "But someone let Phish and The Dead know I'm available. I would love to be the traveling fall tour chef for either of them."
Dead & Company plans to move forward with its fall tour and specific coronavirus (Covid-19) protocols are in place. "Attendees must provide either proof of vaccination or a negative Covid-19 test within 48 hours of the shows. The band has also gone a step further detailing new protocols for the pit: GA ticketholders must show proof or else they'll be relegated to a "non-pit" seating entry — even if they have a negative Covid test," Rolling Stone reports. The band should reach out to Shea pretty soon as the tour kicks off on Aug. 16 in Raleigh, North Carolina.
Source: Read Full Article