Candace Cameron Bure is sending love to one of her fellow Hallmark Channel stars. The Christmas movie queen is gushing over the hairstyle Erin Krakow sports in her upcoming Hallmark movie, It Was Always You, which premieres Feb. 27.  
Candace Cameron Bure calls Erin Krakow's hair 'Soooooo pretty'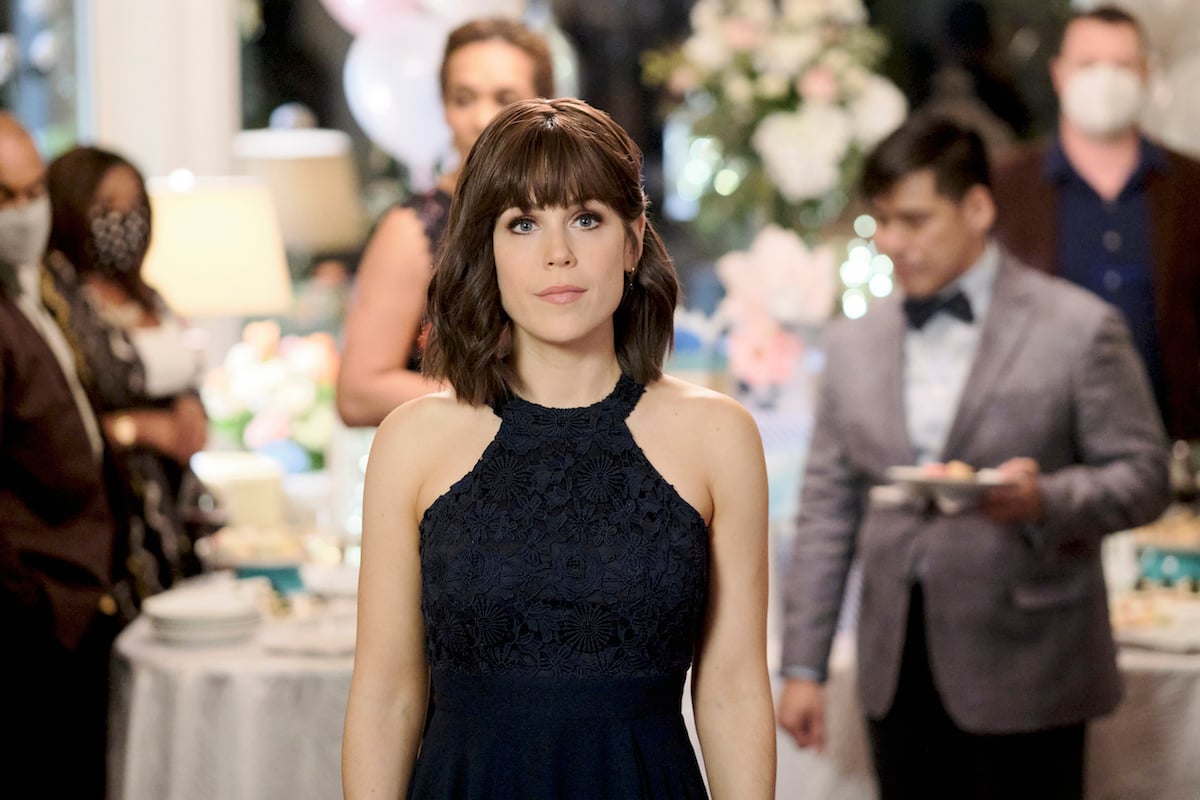 Bure is a Hallmark fixture, having appeared in more than 20 movies for the Hallmark Channel and its sibling network Hallmark Movies & Mysteries. Krakow is also a familiar face to Hallmark fans. She stars in the hit series When Calls the Heart and has also appeared in original movies such as Marrying Father Christmas and A Summer Romance.  
On a recent Hallmark Channel Instagram post promoting Krakow's latest Hallmark Channel movie, It Was Always You, Bure didn't hesitate to show the other actor some love. 
"I love this hairstyle on you @erinkrakow!!!!!!! Soooooo pretty," Bure commented on the post. For the movie, Krakow's hair is shoulder-length and she is wearing bangs. It's a little different from the longer hair fans are used to seeing on the actor in episodes of When Calls the Heart.
Krakow soon responded to Bure's compliment with one of her own.
"@candacecbure I adore you. Thank you," she wrote.
Erin Krakow plays an engaged woman questioning her choices in her new Hallmark movie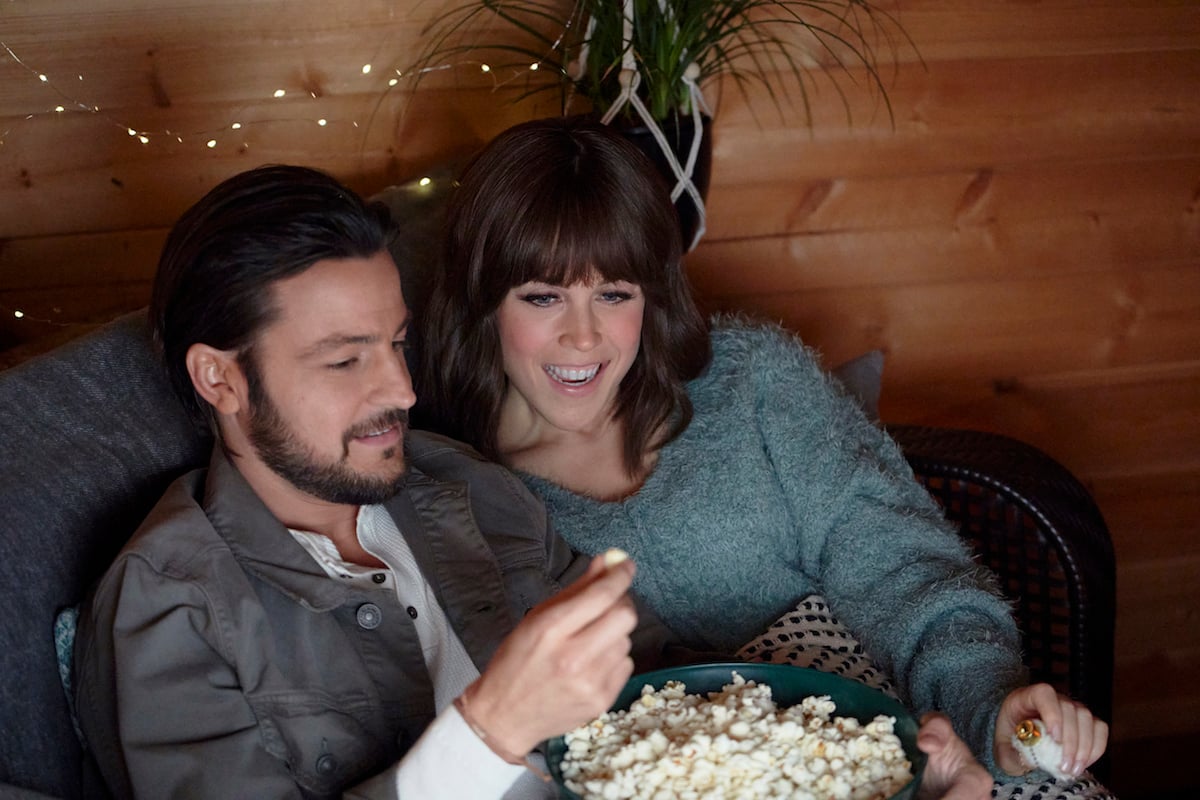 In It Was Always You, Krakow plays a recently engaged woman named Elizabeth. But her engagement party plans are thrown into disarray when her fiancé is stranded on the other side of town after a storm. She's left to finalize all the last-minute party details on her own. Plus, she has to deal with her future husband's free-spirited brother David (Tyler Hynes). But as she struggles to pull everything together, David's influence prompts her to question her life decisions.  
A new 'Aurora Teagarden' movie is coming in March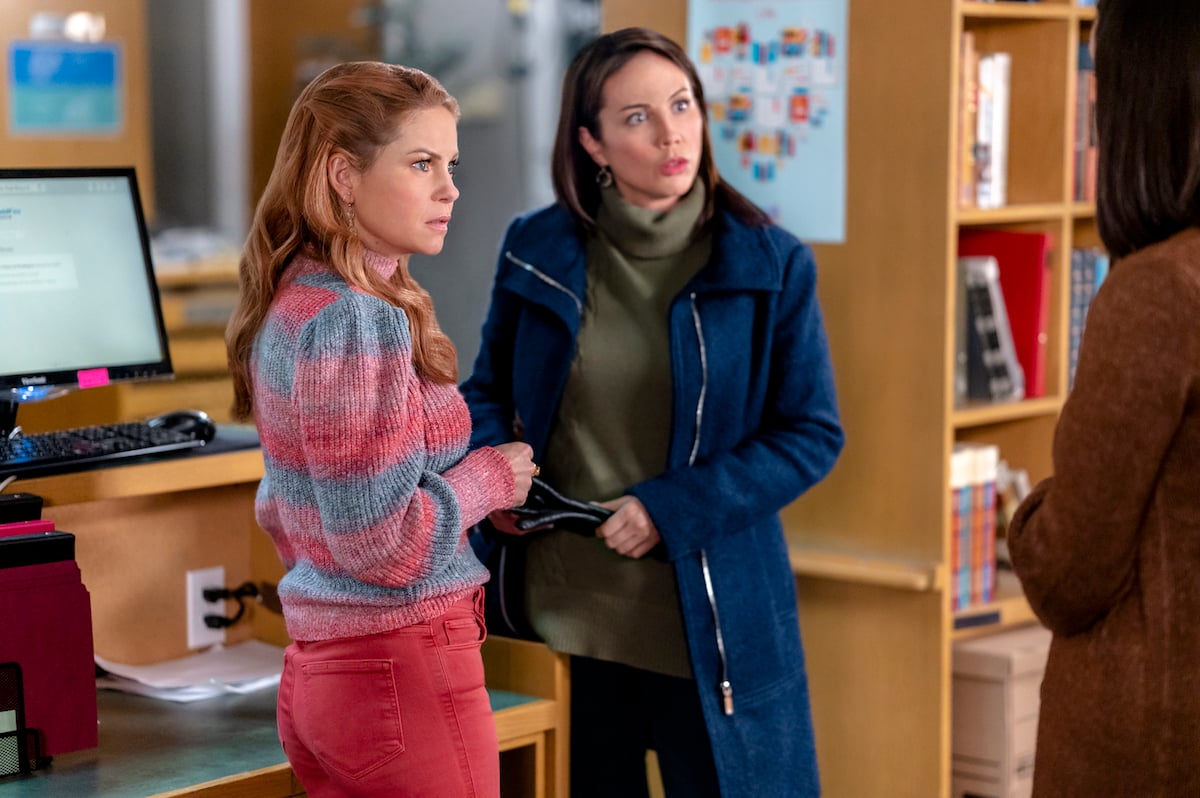 Krakow will be all over Hallmark Channel in February. In addition to It Was Always You, she'll also star in season 8 of When Calls the Heart, which premieres Feb. 21. 
Bure will also be adding another Hallmark movie to her list in the near future. In March, she returns as librarian-turned-crime-buff Aurora Teagarden in Aurora Teagarden Mysteries: How to Con a Con. In the latest installment in the series, one of Aida Teagarden's (Marilu Henner) real estate clients is found murdered. Her daugher Aurora and her fiancé Nick (Niall Matter) set out to crack the case. The pair discover that a con artist is operating in Lawrenceton. They and the rest of the Real Murders Club go undercover in a sting operation designed to con the con artist into revealing themselves before they can strike again. 
Aurora Teagarden Mysteries: How to Con a Con premieres Sunday, March 14 at 8 p.m. ET on Hallmark Movies & Mysteries.
It Was Always You premieres Saturday, Feb. 17 at 9 p.m. ET on Hallmark Channel. 
Check out Showbiz Cheat Sheet on Facebook!
Source: Read Full Article