Trace and Abby aren't getting a fairytale ending. The on-again, off-again, Chesapeake Shores couple, played by Jesse Metcalfe and Meghan Ory, are going their separate ways in season 5 of the Hallmark Channel drama. While Metcalfe decided it was time to move on from the show, the door is open if the actor ever decides he wants to return, executive producer Phoef Sutton has said. 
How 'Chesapeake Shores' handled Jesse Metcalfe's exit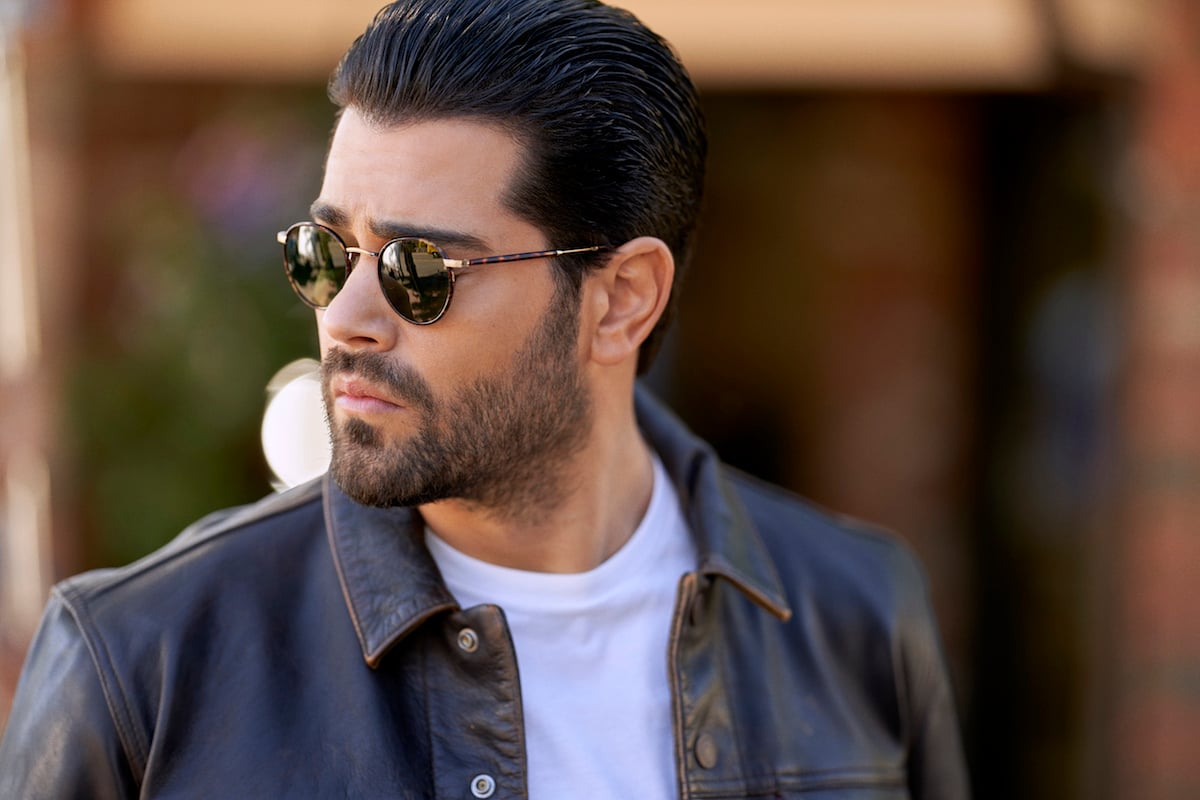 Metcalfe announced he would be leaving Chesapeake Shores in the spring. In an April 2021 Instagram post, he told fans that he decided to move on because he "wanted to leave on [top]" and that he "didn't like the direction my storyline was going."
The actor's decision came shortly before filming began on season 5, Sutton told Entertainment Tonight. The news that one of the show's stars was leaving threw "a monkey wrench" into production, he added, but "we just nodded, rolled up our sleeves and got to work on that."    
Trace's departure is explained in the first two episodes of season 5, this first of which aired on August 15. The premiere takes place two months after Trace leaves Chesapeake Shores. In a series of flashbacks, we see Abby and Trace on the beach, arguing about their future together. She tells him: "I think it's over, and we both know it … maybe we're both more in love with our memories than the person standing in front of us." 
'No reason' Trace couldn't return to 'Chesapeake Shores' 
While Trace and Abby have gone their separate ways, that doesn't have to mean he's gone for good. 
"Absolutely, he could come back. There's no reason he couldn't," Sutton said.
In the meantime, Abby is moving forward without Trace in her life. This season, she connects with a new man, an eccentric billionaire named Evan Kincaid who is played by Robert Buckley. He couldn't be more different than her brooding first love. 
"We weren't trying to cast the same character to play the same kind of role," Sutton said. "If Trace is sort of the James Dean character, I want this character to be more of the Robert Downey in Iron Man. The upbeat, optimistic, looking around the world, almost ADD, almost bouncing off the walls type character and to bring him in as a business partner for Abby. They don't get along at first, of course, but they fascinate and annoy each other in an amusing way."  
Metcalfe says playing Trace has 'been quite a journey' 
Meanwhile, Metcalfe recently took to Instagram to reflect on the years he spent playing Trace. 
"It's the end of an era, but as one chapter ends another begins. And I hope all you #Chessies out there enjoy this long-awaited season," he wrote. "It's been quite a journey playing Trace, challenges and triumphs, but I wouldn't change a thing."
Chesapeake Shores airs Sundays at 8 p.m. ET on Hallmark Channel. 
Check out Showbiz Cheat Sheet on Facebook!
Source: Read Full Article