Most Christian Bale fans probably caught wind of the actor sometime between 2000's American Psycho and 2005's Batman Begins. But the Oscar winner has been working in Hollywood much longer than it might seem. In fact, Bale's first leading role was 1987's Steven Spielberg-directed Empire of the Sun. At one point in the 2000s, the actor was shocked to find a role from his past came flooding back to him decades later.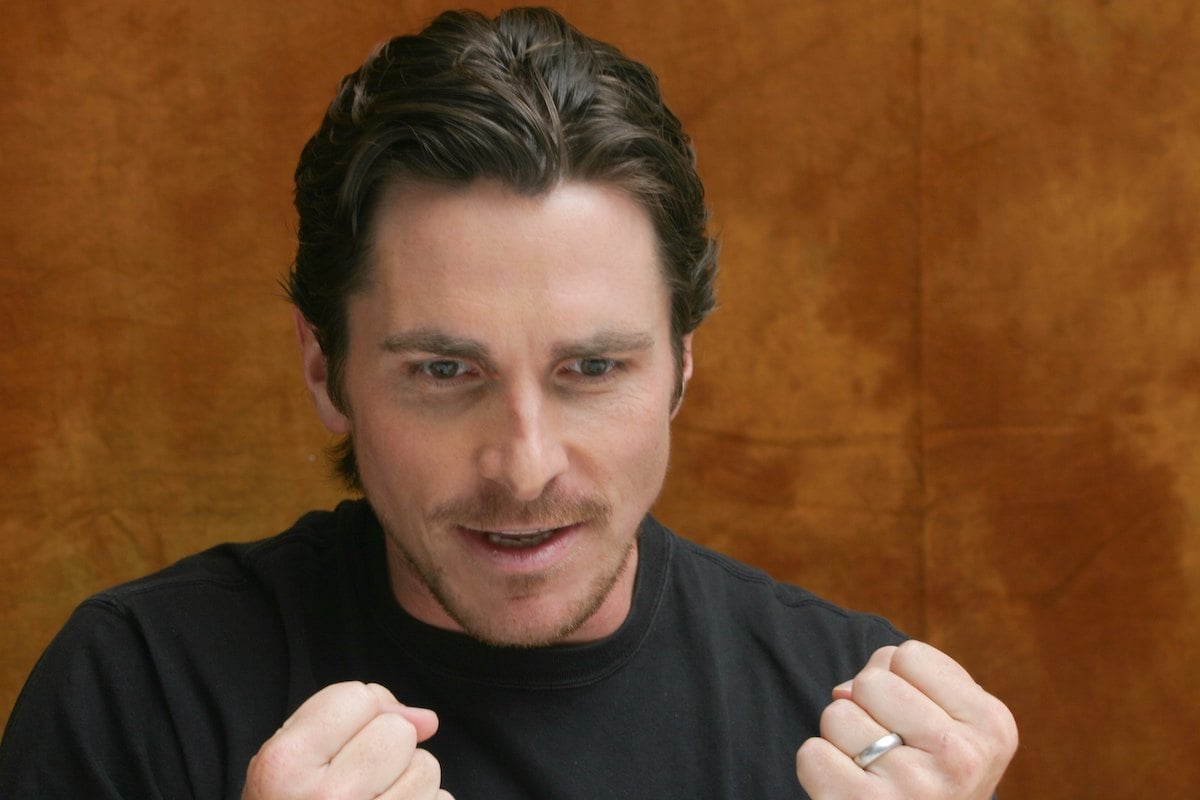 Christian Bale starred in a popular 1990s musical
Prior to his 2000 breakthrough in American Psycho, Bale starred in a variety of films with devoted fan bases. These include 1994's Little Women and 1998's Velvet Goldmine. But none of his early movies perhaps has as big a cult following as the Disney musical Newsies. In that film, Bale plays Jack Kelly, one of several characters who is struggling to sell newspapers in 1899 New York City.
When the actor first joined the project, he didn't even realize it was a musical. Nowadays, it might be difficult for fans to picture Bale belting out show tunes on camera. But back then, Bale shuffled on anyway, delivering an endearing performance. While Newsies was a box office failure, it lived on through home video. And eventually, its popularity led to a Tony-winning Broadway adaptation roughly 20 years later.
The role came back to him during this 2007 Western
Although Bale didn't intend to make a Disney musical, the actor pushed past that perceived misstep in his career. But decades later, he found memories of his time making Newsies flooding back, he told the Chicago Tribune. The reason? He was filming 2007's 3:10 to Yuma in the very city that shares its name with his signature Newsies song: "Santa Fe."
"When I first arrived in Santa Fe, I could not get the song from Newsies out of my head. Every time somebody said "Santa Fe," it would just go off in my head. And it hadn't gone off in my head for whatever it is, 16 years or something. Damn it if every time I saw a road sign or somebody mentioned it … and it took a good month or so for that to quit. … [But] I definitely kept that inside. I wasn't letting anybody know about it."
When Bale signed on to play a cowboy in director James Mangold's remake of the classic Western, he probably didn't make the connection to his musical past. Alas, the mind plays tricks on you sometimes. So it's funny to think of Bale being haunted all over again by his role in Newsies so many years later.
Christian Bale has since made peace with 'Newsies'
Although Bale has said he's not a fan of musicals, the actor's apprehension of Newsies has let up over the years. Fans probably shouldn't count on seeing him team up with Lin-Manuel Miranda anytime soon. But the actor is thankful at least that Newsies is beloved by so many.
Even just a few years after the movie's release, Bale already jumped to the defense of his Disney musical. "You say something bad about Newsies and you have an awful lot of people to answer to," Bale said. "I look back on it rather fondly now. It was either go to college or go to California and do Newsies. I decided to do the film, which was an education."
Source: Read Full Article