City on a Hill is the new Showtime crime drama being brought to us by executive producers Ben Affleck and Matt Damon, so you know it's gonna be good. And the show is about—you guessed it—Boston. It's gotten a lot of media attention due to the star-studded list of producers behind it…and probs because of the fact that everyone loves a good crime series. But if you haven't heard the hype about the new cop show, we're here to drop some series knowledge on you before its Sunday premiere.
So, what's it about (other than cops with Good Will Hunting accents)?
The show is set in early-1990s Boston and follows Decourcy Ward (an assistant district attorney played by Aldis Hodge) and Jackie Rohr (a somewhat sketch FBI vet played by none other than Kevin freaking Bacon). The two come together ~against all odds~ during a time of crazy crime rates in the city and basically end up saving Boston and its criminal justice system entirely. NBD.
Is it based on a true story?
Eh, kind of. The show tells a dramatized and fictional version of what happened right before what is now called the Boston Miracle. (Again, NBD.) For about a year and a half in 1990s Boston, the homicide rate fell 63 percent, hence the "miracle" tagline. And it all happened as a result of what's called Operation Ceasefire, where the police department, churches, community members, etc. came together to reform the city and take action against gang violence. So the characters are fictional, but Ben and Matt were inspired by real-life events happening in Boston at the time. Plus, we get to watch an entire season of Kevin Bacon as a cop. Life is good.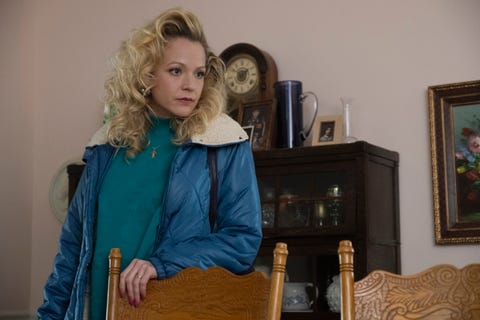 Okay, so HOW do I get my hands on this juicy cop drama?
The 10-episode season will premiere at 9 p.m. Sunday on Showtime. But don't worry—if Sunday brunch runs *very* late (we get it) and you somehow miss the premiere, you can catch it on Showtime's subscription streaming service, Showtime Anytime, or on Hulu (if you have the Showtime premium add-on!).
BUT! If you're reading this ahead of the June 16 premiere, you can watch the first episode FOR LITERAL FREE on the Showtime Anytime app/site. Then, if you're intrigued, either sign up for a one-month free trial on Hulu, or give in to your Shameless curiosity and buy Showtime. It has some of the actual greatest shows!
Will there be a season 2?!
Don't worry—we're dying to know the answer to this question too. There hasn't been much talk about a season 2 yet, but with a list of exec producers like that, we wouldn't be surprised.
Source: Read Full Article