Spider-Man: No Way Home is shaping up to be the biggest movie of 2021. The film picks up the story of Peter Parker (Tom Holland) from Spider-Man: Far From Home. With his secret identity revealed, a botched attempt to undo that damage leads Spider-Man to face off against several Marvel villains from throughout the multiverse. Here is the rundown of which baddies show up and which sat out the webhead's third solo Marvel Studios movie.
[Spoilers ahead for Spider-Man: No Way Home!]
Which villains are not in 'Spider-Man: No Way Home'?
Spider-Man: No Way Home is the first Spidey movie not to introduce any new villains into the fray. Instead, viewers are left with a greatest hits from past incarnations of the franchise. None of the established villains from Holland's time as Spider-Man appear, including Michael Keaton's Vulture and Jake Gyllenhaal's Mysterio. Keaton at least returns in 2022's Morbius, he told The Hollywood Reporter. Likewise, other Spidey villains teased in the Marvel Cinematic Universe (MCU) — such as Scorpion and Chameleon — evolve into their supervillain selves.
In addition, fans of the Tobey Maguire and Andrew Garfield runs as Spider-Man might be disappointed to find some of their villains missing too. Topher Grace's Eddie Brock aka Venom from Spider-Man 3 is notably absent. And so are both versions of Harry Osborn, Peter's best friend-turned-nemesis. James Franco played the character in Sam Raimi's original Spider-Man trilogy, while Dane DeHaan took over the role in The Amazing Spider-Man 2.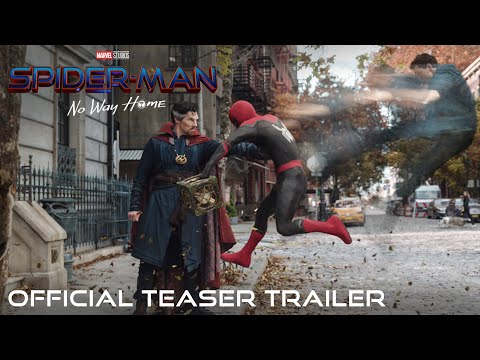 Several classic Marvel characters return to wreak havoc
Thankfully, the most well-received villains from past Spider-Man films come to the forefront in Spider-Man: No Way Home. Both Willem Dafoe and Alfred Molina — widely considered the most beloved of Spidey's on-screen baddies — have a ton to do in the new movie as Norman Osborn/Green Goblin and Doctor Octopus, respectively. And their Raimi trilogy alumnus Thomas Haden Church is along for the ride too as Sandman, although he doesn't get as much focus or face time.
From The Amazing Spider-Man films, Rhys Ifans returns as Curt Connors/Lizard, though he stays mostly in his reptilian form throughout. And Academy Award winner Jamie Foxx returns as Max Dillon aka Electro in arguably the biggest character level-up since Ryan Reynolds got another shot at Deadpool. No longer bearing a blue, glowing skin tone, Electro is redesigned and more powerful than ever in Spider-Man: No Way Home.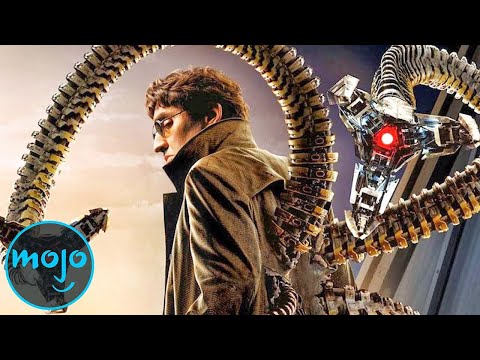 One villain makes a surprising appearance in 'Spider-Man: No Way Home'
As fans know, Spider-Man famously faces off against a half-dozen villains in the comics. This supervillain team — known as the Sinister Six — doesn't make an official debut in Spider-Man: No Way Home. After all, only five villains share the screen in the movie. But a sixth iconic Spidey baddie and former Sinister Six team member does make an unexpected, all-too-brief appearance during the movie's runtime.
Fresh from Venom: Let There Be Carnage, Tom Hardy reprises his role as Eddie Brock aka Venom. Eddie zaps in from his own universe in a mid-credits scene, where he tries to make sense of the MCU. But before he can interact with Peter Parker, he returns to his own universe. It's a scene that feels like a missed opportunity. But at least fans can rest easy knowing that a bit of the symbiote stayed behind, making its reappearance inevitable.
Source: Read Full Article