The following article contains references to disordered eating and sexual assault allegations.
You know famous people? Those stunning stars with symmetrical faces who grace red carpets and magazine covers? They have just as many little quirks and individual traits as the next person — and they too have had to learn to embrace these over the years. Some people are born with an extra nipple or webbed toes; it's just called being human.
Let us walk you through the celebs who have made pretty wild claims about their bodies, many of whom have demonstrated the special talents their bodily quirks have afforded them on talk shows, for our viewing pleasure. If you have some of the same traits, or there's something else unconventional about your body, we hope you can learn to love them if you don't already — with a little help from the wisdom these celebs have drawn from their awesomely unique features. They wouldn't be the same without them.
Salma Hayek keeps hitting growth spurts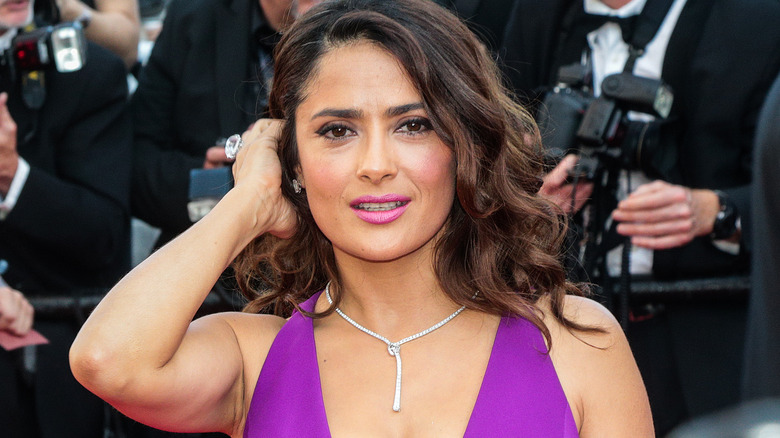 Actor Salma Hayek has been asked time and time again if she's had breast implants, because her boobs have grown so visibly over the years. It's nobody's business of course, but Hayek isn't fazed by the question one bit. She does, however, deny that surgery has anything to do with this phenomenon. In reality, it's just the natural cycles of a woman's life that have worked their tricks on Hayek's cleavage. "But there are some women that when you gain weight, your boobs grow, and other women that when you have children and you breastfeed your boobs grow and they don't go back down, and then in some of the cases when you are in menopause, they grow again," she said as part of "Red Table Talk" with Jada Pinkett-Smith. "And I just happen to be one of those women that it happened in every single step! When I gain weight, when I got pregnant and when I am in menopause."
Hayek's breasts have long been a subject of conversation, and she hasn't always felt completely at ease with them — she even told Allure in 2011 that her boobs used to look better, but that she still liked them. "If you have milk, you have milk, and if they're hungry, they're hungry," Hayek continued, referring to a time she breastfed a child in need in Sierra Leone. "I think it's a beautiful thing, because motherhood is a very strong place for women to connect and understand each other."
Kesha revealed she was born with a tail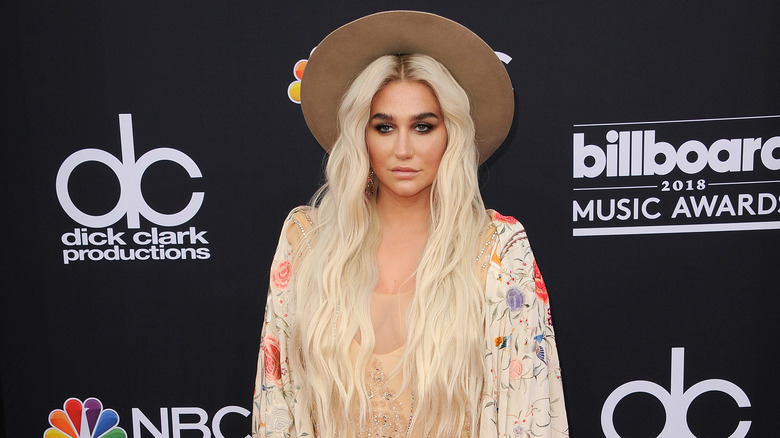 As humans have evolved, we have lost certain features that we don't need in order to, say, run from a mammoth anymore. That said, thanks to a phenomenon called "vestigiality," a very small number of people can be born with some of these features — including a tail, according to Healthline. Yep, you heard us: a tail. Well, singer Kesha (formerly Ke$ha) is apparently one of these rare people, as she shared with Heat in 2013 (via NME). "It was a tiny tail, about a quarter of an inch, then they chopped it off and stole my tail," she said. "That was when I was little. I'm really sad about that story.
The fact that she didn't have a choice in the matter is even sadder if you consider that she was told in other ways that her body was somehow wrong later in life. In 2014, Kesha's mom, Pebe Sebert, told Celebuzz the singer was admitted to a rehabilitation center to treat her bulimia nervosa, alleging producer Dr. Luke played a part in her struggle with body image. According to Sebert, Dr. Luke made a lot of remarks about Kesha's body over the years, apparently even comparing the pop star to a refrigerator during a music video shoot. This would be problematic enough on its own, but the same guy also sued Kesha for libel after she accused him of rape (as of July 2021, the case is ongoing, per The Hollywood Reporter). 
If you or anyone you know has been a victim of sexual assault, help is available. Visit the Rape, Abuse & Incest National Network website or contact RAINN's National Helpline at 1-800-656-HOPE (4673).
If you are struggling with an eating disorder, or know someone who is, help is available. Visit the National Eating Disorders Association website or contact NEDA's Live Helpline at 1-800-931-2237. You can also receive 24/7 Crisis Support via text (send NEDA to 741-741).
Ashton Kutcher says his webbed toes are the price to pay for being 'good-looking'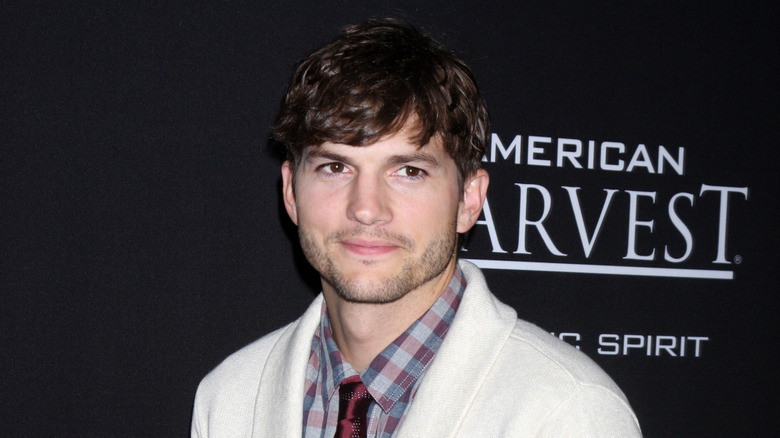 How many millennials have at some point had a poster of Ashton Kutcher up on their wall? Probably too many to count. With his undeniable good looks, the actor is a seasoned heartthrob — on screen and in real life. But just in case you needed a reminder that Kutcher is a person just like anyone else, with his quirks and insecurities, he was asked to confirm the rumor about his "freaky deaky" feet on "The Jonathan Ross Show." "They're not freaky deaky, I have, like, connected toes! They're webbed!" Kutcher protested. When Ross interjected, "Oh, that's not freaky?" the actor was forced to defend himself further. "When everything else is this good-looking, something's gotta be [messed up]!" he quipped. Aw, gotta love him.
Webbed feet are really not that weird in the first place, as one in 2,000 to 3,000 people are born with them each year, according to MedicalNewsToday. But anyway, this particular feature of Kutcher's hasn't exactly stood in his way when it comes to being deemed universally attractive. He came third on People's list of the sexiest men alive in 2006, and was named on Glamour UK's list of the sexiest men of 2015 — albeit in last place, but number 100 out of several billion men in the world isn't exactly violins-worthy. To quote Kelso from "That '70s Show," "You know what your problem is? I'm too good-looking." Pretty much.
Harry Styles thinks he stole his extra nipples from a hypothetical twin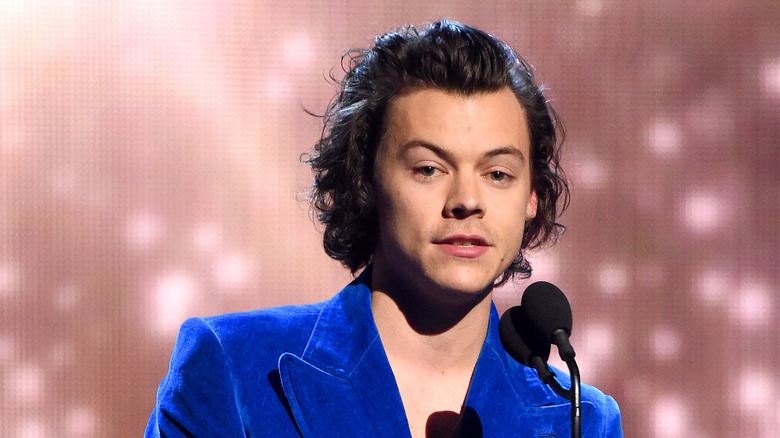 In other "weird" news that's not really that weird, Harry Styles has four nipples — that's right, two spare ones. He revealed this to The Sun (via Digital Spy) in 2011, providing this slightly improbable explanation: "I think I must have been a twin, but then the other one went away and left its nipples behind." So Hazza ate his twin, then? He is totally not self-conscious about his extra nips, and reiterated this information to Chelsea Handler in 2017, even helpfully pointing out each of their locations.
Of course, the four-nipple situation won't come as a surprise to anyone who has ever seen a photo of Styles shirtless — there are many of them; the man isn't exactly shy. Notably, he bared all four on the cover of British magazine The Face in 2019. See also the beautiful music video for "Golden," released in 2020, where Styles frolics about alternatively in a suit, a loose shirt, and no top at all. The lesson here? "Treat people with kindness," no matter how many nipples they have, K?
Gerard Butler didn't notice his unusual ears until he was an adult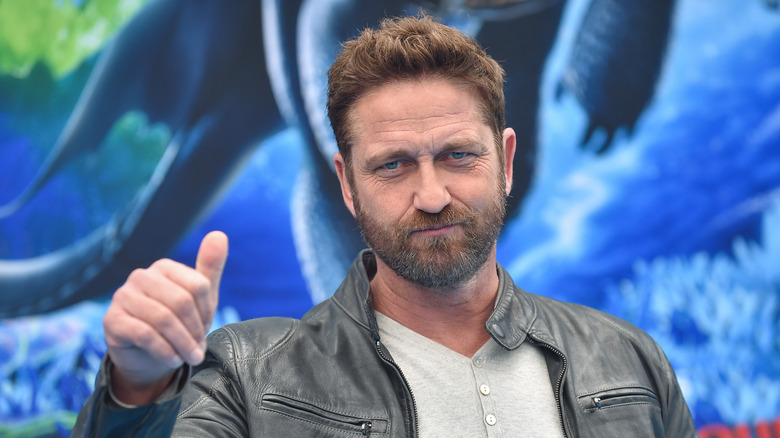 Keen observers might have spotted that actor Gerard Butler has one ear that sticks out quite a bit more than the other, but Butler himself actually didn't know this until well into adulthood. "I didn't realize it until I had to shave my head for that movie," he told Men's Journal, referring to 2003 movie "Lara Croft Tomb Raider: The Cradle of Life," in which Butler portrayed Terry Sheridan. "Everyone went, 'Holy f***, one ear sticks out way more than the other one! And we literally had to glue it back."
Butler revealed to Men's Journal that his uneven ears are due to surgery for tinnitus he had at 10 years old. He previously had "sticking-out ears," but during his operation "one ear was really thrown back in." He also lost partial hearing in his right ear. The most surprising part of all this? This childhood experience seems to have led to Butler's signature lopsided smile, which we're sure you'll agree is an integral part of his charm. "I know a couple of other people with crooked smiles, and it turns out they're hard of hearing in one ear," he told Men's Journal. How interesting is that?
Lily Allen's third nipple 'gets erect when you stroke it'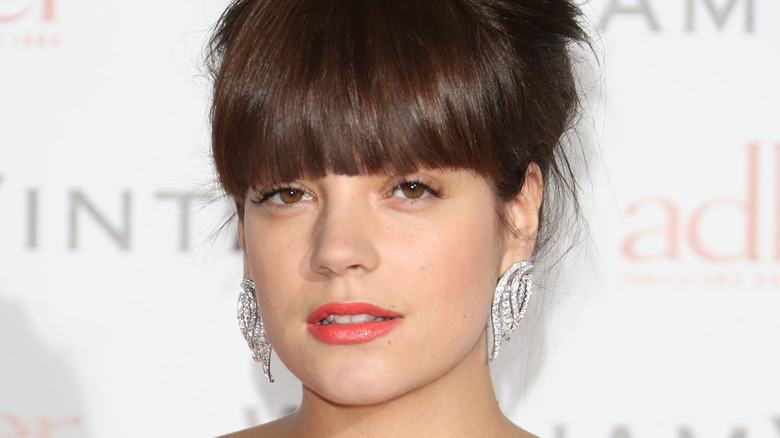 It turns out, tons of celebs have third nipples, including Mark Wahlberg, Carrie Underwood, Tilda Swinton, and Lily Allen. The provocative British singer is pretty proud of this feature and shows anyone who asks, including interviewers on TV and on the radio. "It actually gets erect when you stroke it," she once said on "Shopping with Keith Lemon," while super nonchalantly rubbing her eye. "Yeah, and it actually lactates."
And Lily Allen doesn't only talk about boob-related matters where third nipples are concerned; she has also previously posted an Instagram Story (via Digital Spy) of herself wearing only shapewear while getting ready for a Brit Awards after-party in 2019. "Georgie is literally like plucking hair out of my nipples," she said. "And I didn't even know they were there, because I haven't obviously looked at my nipples for so long. That s*** cray!" Allen also told a radio host (via Metro) about an embarrassing exchange she had with rapper Drake after she'd had her second child, where he offered her a chicken wing and she refused because of the diet she was one — and her nipples were "leaking" the entire time. We'll admit, it doesn't sound like the most comfortable situation in the world.
Taye Diggs' extra fingers were removed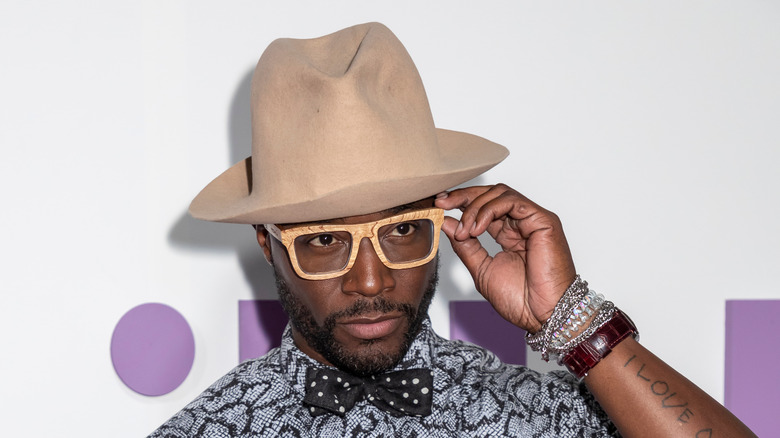 Actor and singer Taye Diggs was born with an unusual condition. "I'm actually an alien," he joked on a 2012 episode of "The Talk" (via Entertainment Weekly), confirming that he was born with 12 fingers, an extra one on each hand. He continued, "My mom told me they asked her if she wanted to let the digit grow or to remove it, and they removed it. But I could have been really handy."
So maybe his mom's decision left Diggs without a fun extra little talent, but it's not like he's short on those anyway. The performer has enjoyed a stellar career so far, starring in several big-name Broadway productions, including "Rent" and "Wicked," and plenty of TV shows and movies too. He's also found success in his personal life, as he was married to "Rent" co-star Idina Menzel for eleven years, according to The Sun. The pair have a son together, Walker. Diggs has since dated Amanza Smith, of "Selling Sunset" fame, and on a 2019 episode of "The Talk," he shared he was in a new relationship. Handy or not, he's getting on well. 
Gemma Arterton has set the record straight on her alleged 'deformities'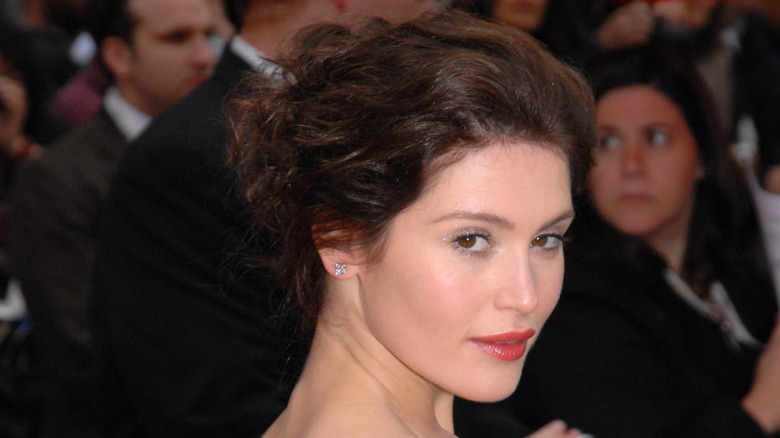 In an interview with Esquire (via Daily Mail), British actor Gemma Arterton revealed she was born with 12 fingers, six per hand. The two extra digits were removed at birth, and Arterton has just the scars to show for them. "It's my little oddity that I'm really proud of," she told Esquire. "People are really interested but repulsed at the same time." She also said that both her dad and grandpa were born with the same condition.
At one time, rumor had it that Arterton's unusual hands weren't her only unique feature. According to Daily Mail, she also had surgery to correct the "crumpled ear" she came into the world with. But the actor firmly denied this while speaking to WENN in 2010 (via Daily Star). "Apparently I was born with imperfections and had surgery on my ear," she said. "I have never had surgery on my ear. That's all not true but people like to make stuff up." Honestly, who comes up with this stuff?? All the same, Arterton thinks we should be proud of all our quirks. She added, "I've always been an advocate for imperfection. I think imperfection is beautiful; it's something that's not been as celebrated as years ago when people used to have things that weren't perfect and that was beautiful." Well said.
Denzel Washington says his finger was 'like a gummy bear'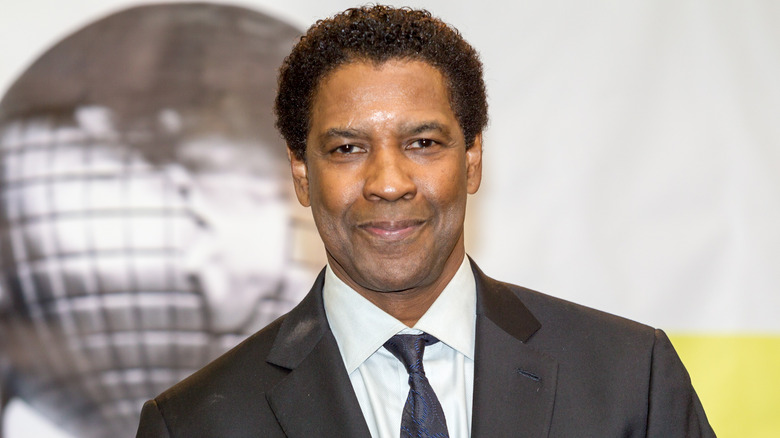 Once upon a time, a photo of Denzel Washington speaking to Meryl Streep at an event made the rounds. What was so special about it? Glad you asked. In this photo, Washington's fingers are splayed out in the air, and you can clearly see his pinky finger folded in two at a totally improbable angle.
When asked about it by Graham Norton, the "Training Day" actor said, "It's fine now, but it's like a gummy bear in there, like a little piece of rubber, candy, something." He explained how this happened to his finger in the first place, saying, "I went up for a pass playing American football and dislocated it, and it's happened so many times over the years that if I just opened my hand like that, it would pop that far." Apparently, if you look close enough at Washington's movie scenes, you can spot him discreetly popping his finger back or making sure it doesn't fall out of place with his other hand. Thankfully, he's had it fixed now, so it won't, like, fall off.
Stephen Colbert's eardrum was removed with a 'melon baller'
If you've ever watched "The Late Show With Stephen Colbert," you may have noticed that one of the host's ears sits at an angle. Well, this was the result of an operation Colbert had in the past. "I had something wrong with the inside of my ear, and so they scooped it all out with a melon baller," he told David Letterman. "This is just a prop, it doesn't work at all," he added, pointing to his ear. "It's all gone. Nothing in here."
All's well that ends well, though, as Colbert's duff ear is now his prized party trick, which he gladly demonstrated for Letterman. To perform the trick, Colbert folds his ear into itself with his hand and makes sure the lobe stays tucked in. He then lets go of the ear, concentrates, then winks, which releases the ear lobe. Have you ever seen a Corgi's ear stand up? Yep, like that. Judging by Letterman and the audience's reaction, this ear trick of Colbert's is a crowd-pleaser.
Megan Fox thinks her weird thumbs were caused by… tuna?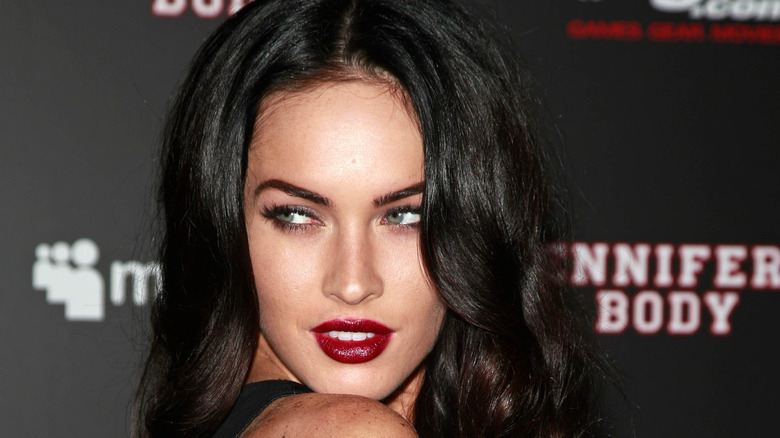 You know how they say you shouldn't eat raw fish while pregnant? Well, in Megan Fox's (needless to say, totally unscientific) opinion, her mom going to town on tuna while pregnant with the star could have had something to do with Fox's odd-looking thumbs. The "Jennifer's Body" actor herself was really good about this rule and didn't have any sushi while pregnant, as she explained to Jay Leno (via GossipCop). "What is weird to me is, I was talking to my mom, and she was like, 'Oh, I ate tuna every day when I was pregnant with you,'" Fox said. "I was wondering if that was what happened to my thumbs. They're weird, and they're really fat, and there's like a weird knuckle."
Fox's condition is called brachydactyly, or "toe thumbs" more informally, according to Women's Health, and it really hasn't held her back in the attractiveness department. Fox is commonly considered one of the most beautiful celebs out there, and was even named "world's sexiest woman" by FHM Online in 2008, according to Reuters.
Shailene Woodley can clasp feet with people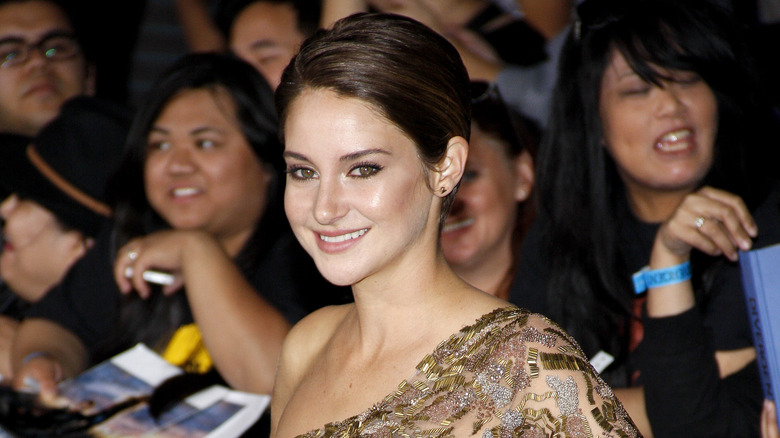 Shailene Woodley isn't just a talented actor; she can also do cool things with her feet — as in she can use them pretty much like hands. "There's this cool thing called prehensility, which is the way that we can move our fingers and our toes," she told Conan O'Brien in 2013. "So a friend brought it to my attention a few years ago, and I've been practicing spreading my toes and seeing how far I could get them, and I was able to clasp hands but with my toes with a friend once." This may sound strange, but apparently close to eight percent of people have these "chimp-like" feet, according to Wired UK.
When O'Brien looked rightly astounded, Woodley asked, "You wanna try?" The talk show host agreed and the "Big Little Lies" star helped him get into position so that she could try threading her toes through his. Unfortunately, O'Brien isn't quite as prehensile as Woodley, and they were only able to clasp their big toes together. Still, priceless television.
Source: Read Full Article