Luke P. is clearly campaigning for the villain title on The Bachelorette, and honestly, he's doing a great job. He seems to be doing everything in his power to avoid becoming a contestant that you forget about until you see their face and ask,
"Wait, who's that guy?" (Kind of like Kevin. I had no idea who Kevin was until he dislocated his shoulder. Sorry, Kevin.)
Luke said "I love you" alarmingly early. He has displayed obsessive, aggressive, and childish behavior. He's even ticked the most coveted box: creating a dramastorm messy enough to stretch over the course of a few episodes. There's just one thing standing in the way of Luke P.'s villainous pursuit, and that's Luke S., who is just as much of a mess.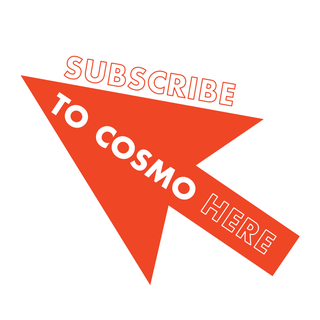 The Lukes began beefing during a group date in Newport, Rhode Island, where the guys were flaunting their toxic masculinity playing a friendly little game of rugby. Luke P. totally bodied Luke S., but claimed it was "self defense." Okay, sure. Luke S. did what any junior varsity athlete would do and milked the hell out of the scuffle. Basically, it was about as pathetic as watching two seagulls fight over a crusty, minuscule french fry.
Instead of quietly making up with a sportsmanlike pat on the booty, the Lukes stretched the feud out long enough to become the main focus of a two-hour episode of television. They got nearly all of the other 13 contestants involved, and by the end of the night, everyone had at least weighed in on the mess. The other guys seemed to be unanimously Team Luke S., but in my opinion, he acted just as shamefully. I am officially Team No Lukes.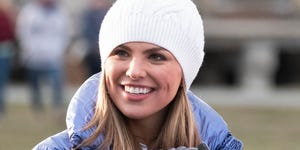 Although Luke P. is clearly unhinged (nothing says "fine and normal" quite like Googling the definition of "psychopath" for the camera, am I right?), Luke S. is right there with him. It's difficult to shake off drama when you're on a show that thrives on it, but he has officially crossed into a territory where his story line is more about Luke P. than himself.
Yes, it was sheisty of Luke P. to pull the whole, "Luke S. asked me to put in a good word for him to you," move with Hannah, but that wouldn't have even been an option if Luke S. had just left the situation alone. Luke S. practically gets off on the drama…and if you don't believe me, rewatch any part of this week's episode. He lights up like a kid who just learned to curse every time he says the word "bitch."
Although he may be "in the right" this time around, Luke S. has shown his true colors. He's not an instigator, but once he's provoked, he'll let an issue totally consume him…which is just as bad! There's no way that's the kind of behavior Hannah would want to be around for the rest of her life. Who has the time?!
Hopefully by the time the rose ceremony that both Lukes delayed comes around…Alabama Hannah will be sending them both home.
Source: Read Full Article