Ted Lasso is leading the way at the 2021 Emmy Awards. The Apple original series landed a record-breaking 20 nominations. Here's how Jason Sudeikis and the rest of the Ted Lasso cast reacted to the news.
'Ted Lasso' received 20 Emmy nominations, including Outstanding Comedy Series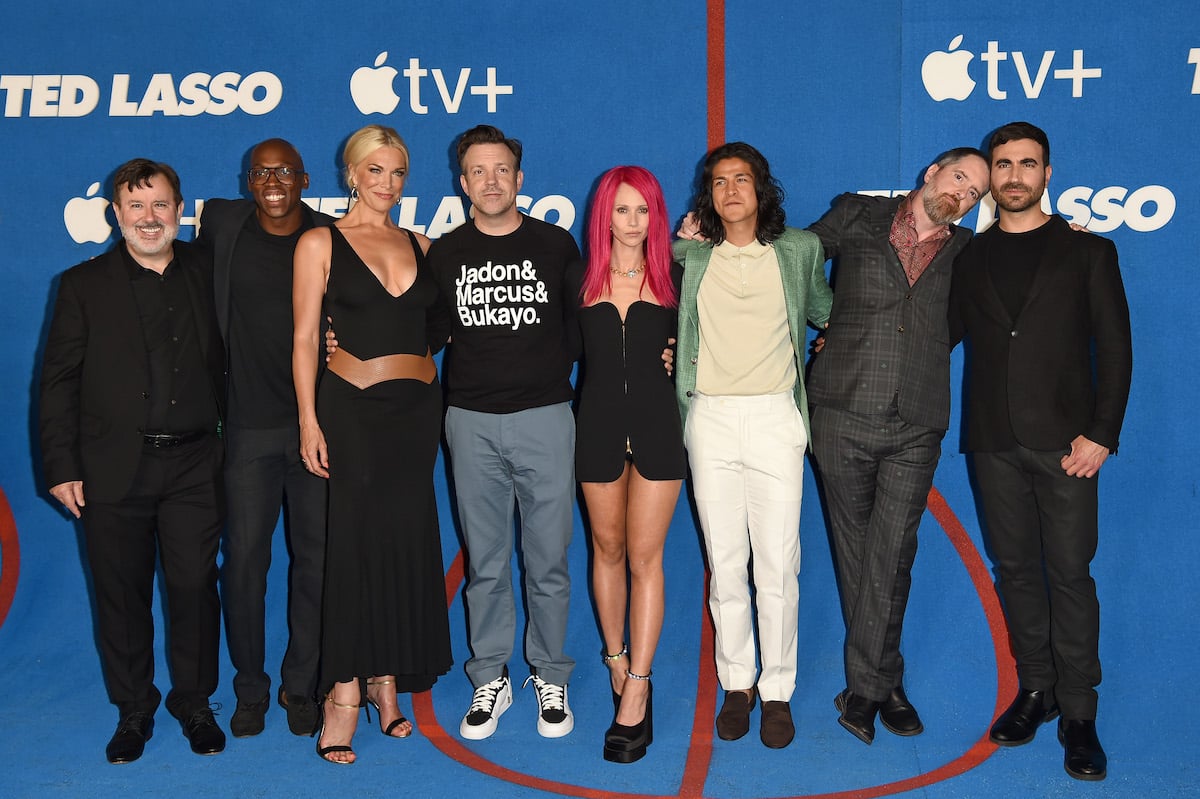 When Emmy nominations were announced on July 13, 2021, one name came up again and again: Ted Lasso. The feel-good program about an American football coach who finds himself coaching soccer — a sport he knows nothing about — debuted in August 2020 starring Sudeikis as the lovable coach Lasso. The character didn't come from Saturday Night Live but rather promotional videos starring Sudeikis. 
By the time all of the Emmy nominations were announced Ted Lasso had landed a whopping 20 nominations. That made the series the most nominated comedy in 2021 and the most nominated freshman comedy in history.
Before the winners of the 73rd Annual Primetime Emmy Awards are announced on Sept. 19, 2021, here's every Emmy Award Ted Lasso's been nominated for, according to the Television Academy: 
'Ted Lasso' cast members were happy to have made Emmy history
After the Emmy nominations were announced the Ted Lasso cast reacted to the news. Hannah Waddingham, the Game of Thrones alum who plays AFC Richmond owner Rebecca Welton, told Deadline she was excited to have broken a record.
"I mean, just listen to that—just that sentence," she said after being told Ted Lasso beat out Glee with 20 nominations. "That, in itself, is just incredible, and I'm just so honored to be part of it."
As for Juno Temple, she described the nominations as "overwhelming" before giving a very Keeley Jones response. "I mean, what the f—? I'm a part of history," she said with a laugh. "That's pretty cool."
And Sudeikis? The co-creator and star of Ted Lasso told The Hollywood Reporter he "won't even think about" the possibility of winning Emmys "until the moment it happens or doesn't happen" noting that he prefers to "live in the moment."
Coach Beard said the possibility of an Emmy was never 'discussed, or planned for, or hoped for' by the 'Ted Lasso' cast
And what about coach Beard? Co-creator, writer, producer, and actor Brendan Hunt told The Hollywood Reporter Emmys were never a high priority for him or anyone else on the show.
"[The nominations weren't] something that we ever discussed, or planned for, or hoped for. We just wanted to do the show, and make the best show we could," he said. "You know, this kind of thing is all under the umbrella of the things we cannot control, which are [also] the things we should not worry about. So, for it to independently come back at us like this, it just feels gratifying."
Ted Lasso Season 2 is currently airing on AppleTV+. A new episode drops every Friday.
Source: Read Full Article