MTV's The Challenge Season 37 is finally here. The premiere of Spies, Lies, and Allies airs on Aug. 11, 2021, only on MTV, and we're looking forward to seeing how the veteran players do with the huge number of international players and rookie cast members. So, who goes home first? Here's what we know about The Challenge Season 37 elimination spoilers.
[Spoiler alert: MTV's The Challenge Season 37 elimination spoilers ahead — plus, who wins the show at the end.]
MTV's 'The Challenge: Spies, Lies and Allies' is finally here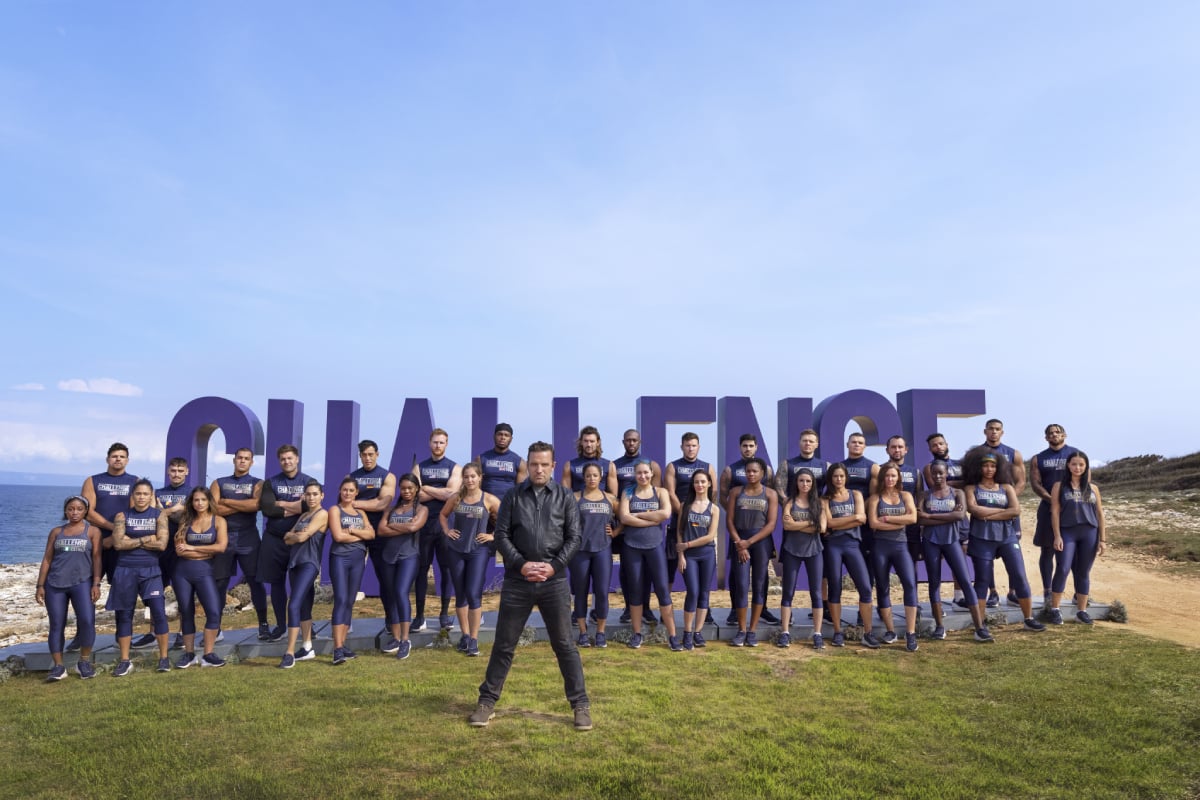 MTV's The Challenge Season 37 is unlike anything fans have seen yet. Spies, Lies, and Allies brings together 17 U.S. players with 17 international players for a global battle brand new to the series.
Fans will get to see many of their favorites compete, of course. Returning players include Double Agents winners CT Tamburello and Amber Borzotra, as well as Ashley "Millionaire" Mitchell, Nany González, Aneesa Ferreira, Kaycee Clark, Amanda Garcia, Big T Fazakerley, Tori Deal, Nelson Thomas, Cory Wharton, Josh Martinez, Kyle Christie, Fessy Shafaat, Devin Walker, and Nam Vo.
The rookie players look tough, as many of them are from U.S. and international seasons of Survivor. And, of course, we expect to see the Big Brother alliance return — though it's unclear if they'll continue to stick together through the whole season given how Kaycee and Fessy's last season ended.
It looks like players will team up in pairs right from the beginning — one international player with one U.S. player. We can't wait to see if this enables the rookies to infiltrate the veteran alliances.
'The Challenge' Season 37 spoilers: Who goes home the first day?
MTV's The Challenge Season 37 spoilers are here — and we know who's rumored to head home first. According to spoilers by PinkRose and GamerVev shared to the Challenge Fandom page, Michaela Bradshaw and Renan Hellemans match up against newcomers Corey Lay and Michele Fitzgerald. Corey and Michele come out on top, sending Michaela and Renan home first.
So, how did Michele and Corey team up together if they're both U.S. players? While the format of the show appears to team up one international player with one U.S. player, there were some hiccups with the cast early on. Spoilers note the cast had to go into a second quarantine after someone — either a cast or crew member — contracted coronavirus (COVID-19). Michele was originally paired with Nam Vo, but Nam allegedly heads home before the second quarantine due to scheduling conflicts. This move must've put Michele with Corey for this elimination challenge.
Additional spoilers note Corey is originally paired with Emy Alupei. As for who replaces Nam, that's rumored to be rookie player Ed Eason. It's likely Emy pairs with Ed while Michele pairs with Corey.
Who wins this season?
So, who wins MTV's The Challenge Season 37? According to spoilers, CT Tamburello comes out on top once again for the men, and Kaycee Clark pulls it together for the women. While this season has a number of extremely strong rookies playing the game, it seems the veteran players make it to the top and leave the rookies in the dust.
There's no doubt the veterans work together this season. But the trailer shows plenty of heated arguments and physical altercations between the players we know and love. We're curious to see how it all pans out in the end and what twists and turns are coming.
Check out Showbiz Cheat Sheet on Facebook!
Source: Read Full Article