Tobey Maguire and Andrew Garfield have reportedly signed on to return as their respective Spider-Men in the MCU's next Spidey movie.
More than 20 movies spanning over a decade and this is really still just the beginning for the MCU. Once the world is back up and running and movie-goers can head back to the cinema, phase four can get underway. That will kick off with a prequel detailing more of Black Widow's back story. Black Widow was meant to have been released months ago but now won't see the light of day until at least May 2021.
From there, it feels like pretty much anything can happen. In fact, it seems as if Marvel plans on introducing MCU fans to the confusing multiverse it relies on in its comic books. The introduction of time travel and the concept of alternate universes was discussed in Avengers: Endgame. Plus, the name of Dr. Strange 2, The Multiverse of Madness, kind of gives the game away.
RELATED: Non-MCU Marvel Titles Rebranded As Marvel Legacy Movies On Disney+
Despite release date reshuffles, a third Spider-Man movie will still be released before Dr. Strange 2. More and more leaks and reports suggest the next Spidey flick will be when Marvel fans first see the multiverse in action. It has been rumored that Jamie Foxx will return as Electro, a villain he portrayed in The Amazing Spider-Man 2 in which Andrew Garfield played the web-slinger.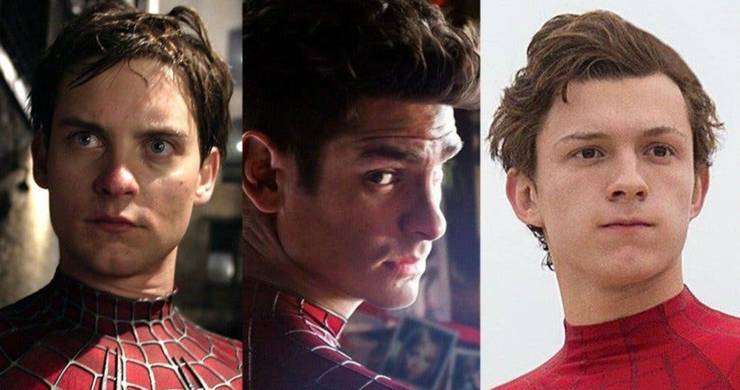 Now Fandom Wire has reported that Garfield and the man who played Spider-Man before him, Tobey Maguire have both signed on to appear in the movie. The belief is that as Tom Holland is faced with villains from multiple Spider-Man timelines and movies, Garfield and Maguire will appear by his side in an Endgame-esque moment. It's unclear whether they will be sticking around beyond helping with the movie's final battle.
There is a strong possibility that the pair of them will get the chance to don the red and blue more than just one more time. Despite no confirmation from Sony or Marvel that Foxx will return as Electro, there has already been speculation that the villain will get his own spin-off movie. If Foxx is sticking around, it stands to reason that Maguire and Garfield will be too.
Source: Fandom Wire
Source: Read Full Article