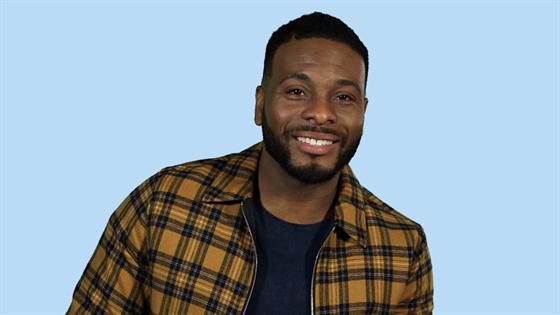 All That is back…with some help from the original stars.
Nickelodeon's All That revival officially revealed its new line-up of stars ahead of the series' June 15 premiere, introducing Ryan Alessi, Reece Caddell, Kate Godfrey, Gabrielle Green, Nathan Janak, Lex Lumpkin and Chinguun Sergelen as the iconic series' next generation.
The new cast will be honing their sketch comedy skills under Kenan Thompson and Kel Mitchell, two of the original series' breakout stars who are serving as executive producers on the revival. And they're not the only blasts from the past with a hand in the series, as original cast members Josh Server and Lori Beth Denberg will be appearing in the series premiere, reprising some of their beloved characters.
All That first premiered in 1994 and ran for 171 episodes, coming to an end in 2005 after 10 seasons.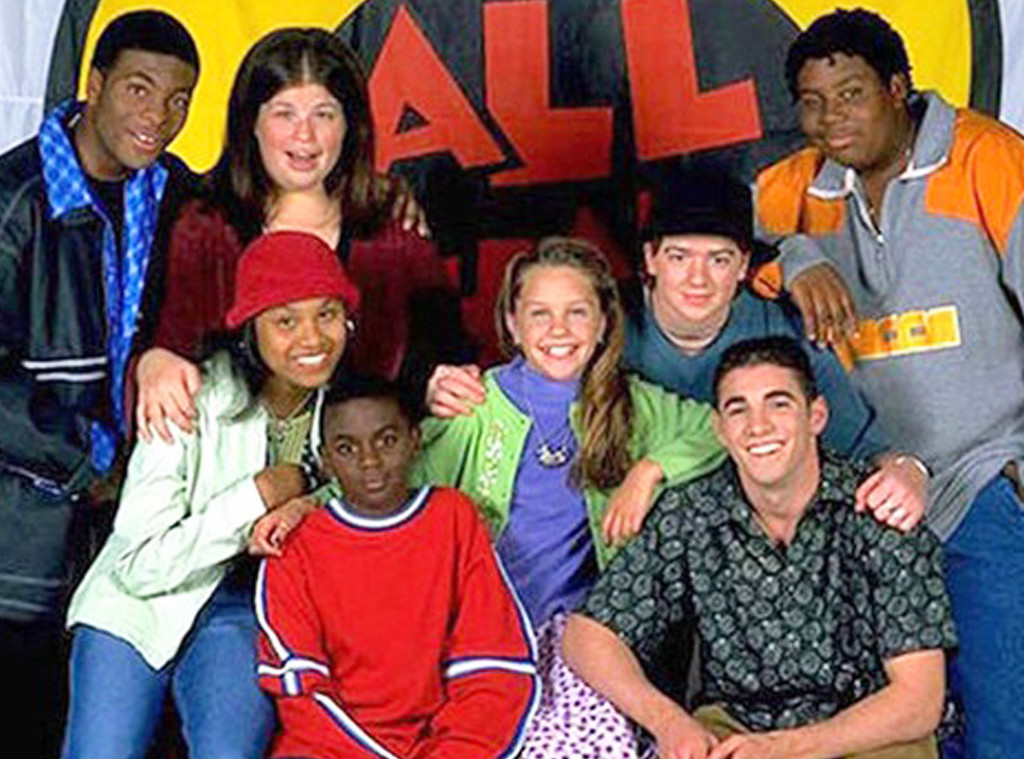 Nickelodeon Network
The series, which was created by Brian Robbins and Mike Tollin and described as a Saturday Night Live for kids, launched the careers of Thompson, one of Saturday Night Live's integral stars, Nick Cannon, Amanda Bynes and even Jamie Lynn Spears, Britney Spears' little sister, inspired three successful spin-offs and a cult-classic feature film (Good Burger).
But they were just a few of the cast members who performed in front of a live studio audience during All That's historic run as Nick's longest running live-action series that has a special place in the heart of many '90s kids.
Before the next generation makes their debut, hoping to create the next fan-favorite character like Mitchells' Ed and Server's Earboy or man their version of the Vital Information desk, let's take a walk down memory lane to catch up with some of the cast members from the '90s and early aughts run.
"So sit your booty on the floor or in a chair, ground or in the air, just don't go nowhere…if you want to find out what the stars of the original All That are up to now…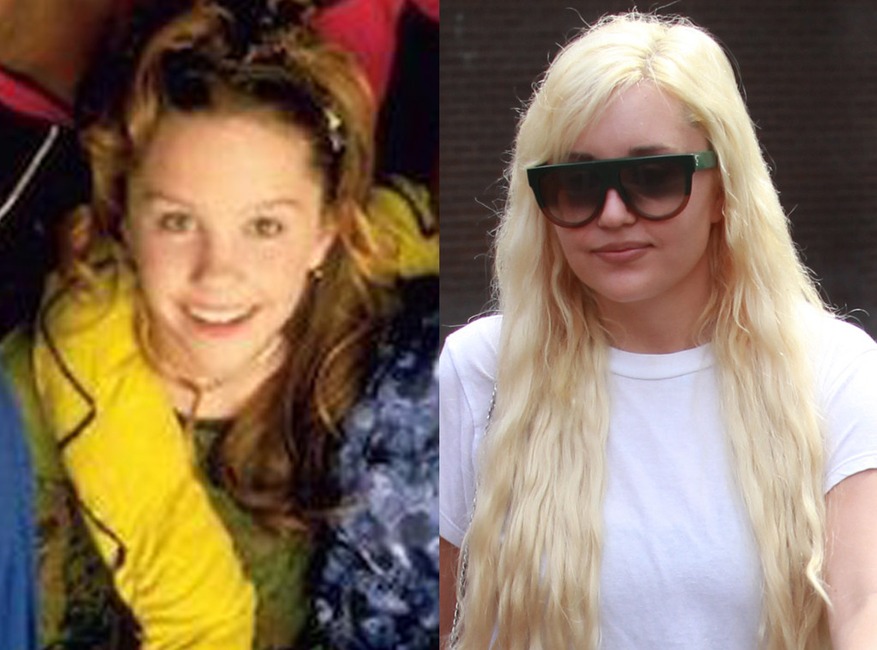 Nickelodeon Network, Bauer-Griffin/GC Images
Amanda Bynes
While attending a children's comedy camp, Bynes was scouted by All That's producers, bringing the then 10-year-old on as a new star in season three. It was "a dream come true" for the longtime fan of the show, with Bynes telling Paper magazine, "It was unbelievable for me."
Lori Beth Denberg recalled Bynes' nerves when she first joined the show, telling Complex, "I loved her and we got along really well. I tried to help her along a little bit. Her first week, she forgot a line when we were in front of the live audience and she got really upset."
But Bynes quickly became the star of All That, thanks to her hit sketch "Ask Ashley." By the age of 13, Bynes proved so popular she landed her own sketch comedy series, The Amanda Show, which helped launch the careers of Drake Bell and Josh Peck and ran for three high-rated seasons.
Thanks to her TV work, Bynes became the go-to comedic actress of her generation, starring in movies like Big Fat Liar, She's the Man, What a Girl Wants, Hairspray and Sydney White. She also returned to TV, starring opposite Jennie Garth on The WB's What I Like About You.
In 2009, Bynes starred opposite Emma Stone in Easy A, with fans not yet knowing it would be her last film role. Bynes tweeted her retirement from acting at the age of 24 soon after Easy A's release, kicking off years of troubling and headline-making behavior that she later revealed was caused by substance abuse issues.
While she initially started smoking marijuana at 16, Bynes revealed to Paper, "Later on it progressed to doing molly and ecstasy." She went on to reveal she started taking Adderall.
"Everybody is different, obviously, but for me, the mixture of marijuana and whatever other drugs and sometimes drinking really messed up my brain," she said. "It really made me a completely different person."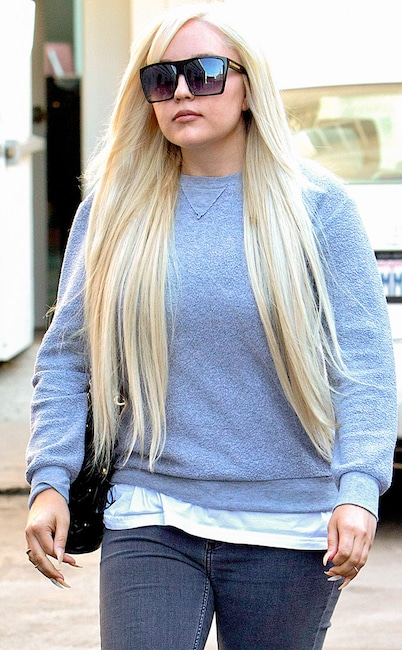 BACKGRID
Aside from posting troubling tweets, exhibiting bizarre behavior in public and accusing her father of sexual abuse, Bynes had several run-ins with the law before checking into a treatment facility in 2014 after she was placed on an involuntary 5150 psychiatric hold.
Bynes, now 33, enrolled at the Fashion Institute of Design and Merchandising in Los Angeles in 2014, and graduated with her associate's degree in 2018.
She told Paper magazine she was planning her return to acting, saying, "I have no fear of the future. I've been through the worst and came out the other end and survived it so I just feel like it's only up from here."
Bynes also had plans to launch a line of products, filing to trademark the phrase "Vintage by Amanda Bynes" for use on clothes, cosmetics, jewelry, furniture, and household containers back in October 2018.
But in March 2019, Bynes checked into a mental health facility after a reported relapse, with her family lawyer telling E! News the star was "working on herself."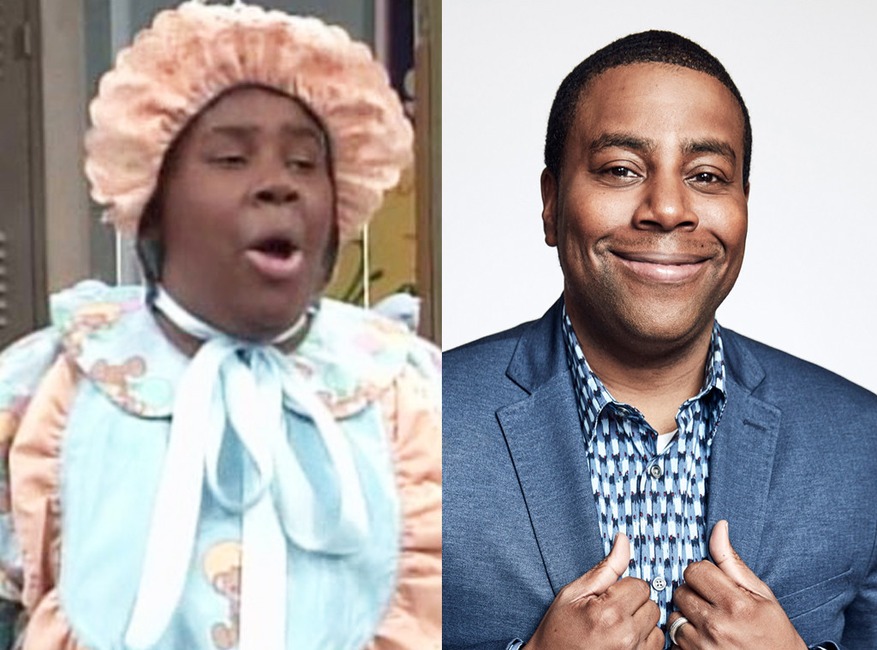 Maarten de Boer/NBCUniversal/NBCU Photo Bank via Getty Images, Nickelodeon Network
Kenan Thompson
While he was the last kid to be cast on the show for its inaugural season in 1994 (the same year he starred in D2: The Mighty Ducks), Thompson has gone on to become the most successful All That alum.
"I didn't really audition," Thompson told Complex. "I had a meeting with the producers in their office and kicked my feet up on their desk and was like, 'What can I do for you guys?" [Laughs.] But I guess they were impressed because they hired me."
After becoming one of All That's early breakout stars, Thompson landed his own Nickelodeon spinoff series (Kenan & Kel) and a feature film, Good Burger. But he admitted to EW that he struggled after his time at the network was over.
"I mean leaving Nickelodeon was definitely an adjustment," he said. "Because then it was back to the real world of, 'Now I'm an adult looking for a job,' as opposed to a kid that's getting introduced to all these people like, 'Look how cute this little kid is, don't you want to put him on your show?'"
In 2003, Thompson returned to the sketchy comedy world when he made his debut as a featured player before being bumped to a main cast member for the 2005-06 season. After 16 seasons on the show, Thompson now holds the record for the longest-tenured cast member in the iconic show's history. He also holds another impressive record, performing the most celebrity impressions (129 and counting). In 2018, he won his first Emmy for the original song "Come Back Barack." NBC ordered The Kenan Show to series for the fall 2019 TV season, noting Thompson is set to remain on SNL.
Aside from serving as executive producer of the All That revival and his own sitcom, Thompson is also set to serve as a judge on Bring the Laughs, NBC's comedy competition series, which premiered July 9 and also stars Chrissy Teigen and Jeff Foxworthy. He's also done voice work in The Smurfs movie franchise and The Grinch, and served as a guest judge on The Masked Singer.
In 2011, Thompson married model Christina Evangeline and they have two children together.
Article continues below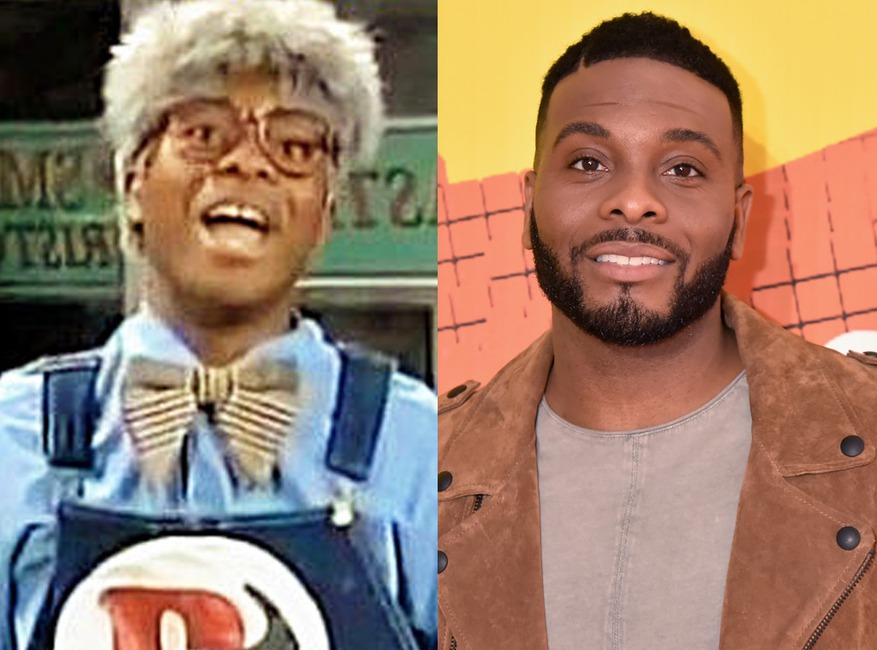 Nickelodeon Network, Jeff Kravitz/FilmMagic
Kel Mitchell
There really is no Kenan without Kel, with the two original cast members becoming All That's earliest breakout stars. But Mitchell, then 15, almost bombed his audition as it was the same day as a big exam at school, with the information overload causing him to go blank in front of the producers.
"So I'm walking out and I knock over these power cords to some electronics in the room, and I played it off real funny," he told Complex in their expansive oral history of the show. They started cracking up."
Mitchell would go on to play some of the show's most beloved characters, including Coach Kreeton, The Repairman, Pizza Face, and of course, Ed from Good Burger, who became so popular it landed a feature film spinoff. Plus, Mitchell and Thompson were pulling double duty with All That and their spinoff series, Kenan & Kel.
"The relationship between all of us was like summer camp. We'd get clique-y sometimes. There were times when we would get into arguments, but nothing too crazy," Mitchell said of the vibe on set. "But I enjoyed the job of it. Think about it: Universal Studios in Florida was our backyard. In between scenes, we would jump lines and ride rides."
After All That and Kenan & Kel ended, Mitchell consistently made TV appearances and popped up in Kanye West's music video for "All Fall Down." In 2015, he returned to Nickelodeon, starring in the network's hit sitcom Game Shakers.
He's teaming up with Thompson once again, serving as an executive producer on the All That revival. But Thompson revealed during a radio interview that they auditioned against each other for a spot on Saturday Night Live and that Mitchell didn't make it past the first audition. "I guess they didn't appreciate that brother at the moment, but now he jumped back on Nickelodeon and is back on the rise."
In 2012, Mitchell married Asia Lee, with the couple welcoming their first child, a daughter named Wisdom, together in 2017, on what happened to be Good Burger's 20th anniversary. Mitchell has two children, Lyric and Allure, from a previous relationship.
And yes, he's still asked if he loves orange soda. "When my wife and I go out to eat, it doesn't matter what type of restaurant we're at, whether it's a five-star restaurant or a burger shack, people go crazy if I don't get an orange soda," he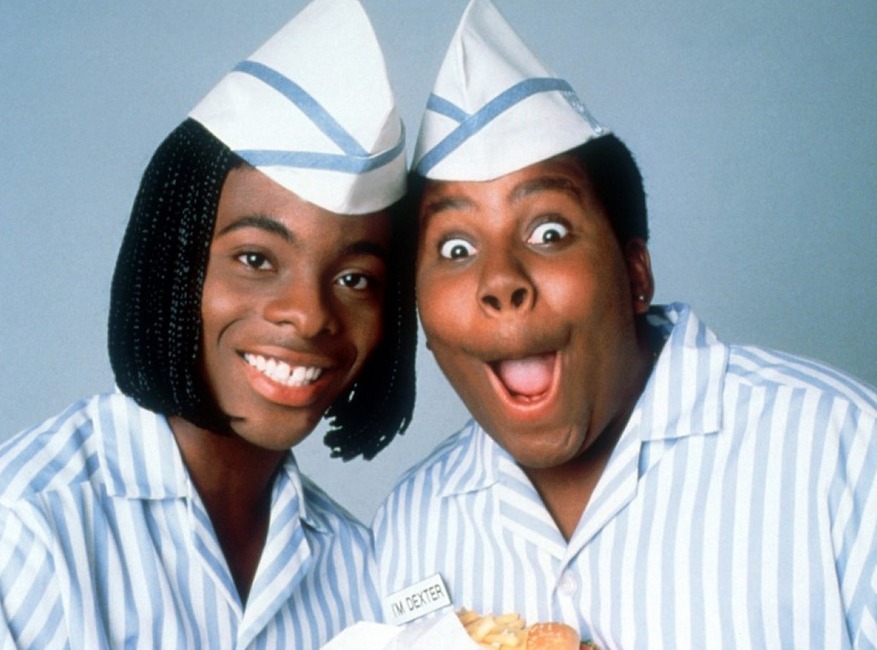 Paramount Pictures
Kenan & Kel
Thompson and Mitchell's instant connection on the set of All That lead to the franchise's first spinoff, Kenan & Kel, which ran from 1996-2000. They also starred in 1997's Good Burger, a big screen take on their iconic sketch from All That.
"During the seasons of All That they used to see Kenan and I off-set, just kind of telling jokes and hanging out—that is basically what led to the Kenan & Kel show," Mitchell told EW, with Thompson adding that their own spinoff felt like a dream come true.
It was unbelievable," he said. "We didn't feel that we could do any better. We hit the goal, I guess we can retire now."
After both shows came to an end, Thompson and Mitchell attempted to put some distance between them professionally since their careers were so aligned. "For other people I think it was when they saw us in other roles and guest-starring on other TV shows and stuff like that," Mitchell told EW. "[It] kind of freaked people out. They'd ask him, 'Where's Kel?' and they'd ask me 'Where's Kenan?'"
The two finally reunited in 2015 to recreate their Good Burger sketch on The Tonight Show Starring Jimmy Fallon; it was the first time they had seen each other in eight years. Now, they are executive-producing the All That revival together and haven't ruled out an onscreen reunion in the future.
"I wish we could just pick up and do Kenan & Kel: The Grown-Up Years, getting everyone back working together," Thompson said. "I feel like it would be an awesome moment for everybody."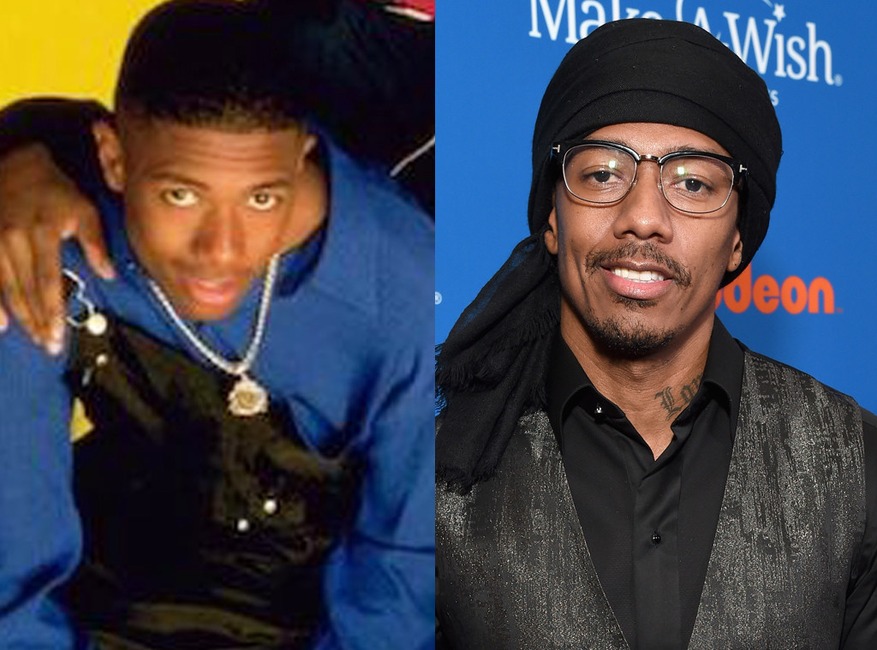 Nickelodeon Network, Michael Kovac/Getty Images for Make A Wish Foundation
Nick Cannon
Now a media mogul, including serving as the public chairman and creative consultant of Nickelodeon's other channel TeenNick, Cannon actually started off working behind-the-scenes on All That.
"I was the audience warm up and writer for the show. I was a comic doing stand-up in Los Angeles when I was around 16 years old. Someone from the show saw me doing stand-up and they asked to manage me," Cannon told Complex. "They'd send me to tapings of All That and have me perform a couple jokes. So I was entertaining the audience while the cast was in the back changing." He then started writing material for the show and went on to become a writer on Kenan & Kel, developing a close relationship with Thompson.
Two years later, he was asked to become a cast member, but he was "a little reluctant" because he had his own TV deal and record deal with Will Smith's company. Ultimately, Cannon joined the show because they were "family," and called Thompson his "big brother" in an interview with Complex.
"I was just happy to be out of the hood," he said of being on set. "There was never no beef compared to my reality or where I was living at home." He also revealed he did homework with Destiny's Child when they were on the show and tried to flirt with TLC.
After two seasons on All That, Cannon went on to star in movies like Drumline and Love Don't Cost a Thing before launching his own popular MTV show, Wild 'N Out. While the improv comedy series was initially cancelled in 2007, the network revived it in 2013 and it's still on the air. He's also released two studio albums and has had several stand-up specials.
From 2009 to 2016, Cannon served as the host of NBC's popular America's Got Talent, with Tyra Banks going on to replace him after he announced his departure. Now, he hosts Fox's hit reality series The Masked Singer, with the show's executive producer Izzie Pick Ibarra telling us, "He was my number one choice from day one. I can't imagine any other person hosting the show."
But Cannon's personal life has been just as busy as his professional one since his tenure on All That ended; in 2008, he and pop icon Mariah Carey secretly wed in the Bahamas in 2008 after just six weeks of dating, going on to welcome twins Moroccan and Monroe (aka "dem babies") three years later. After six years of marriage, during which they endured endless tabloid attention, the couple split, though their
Article continues below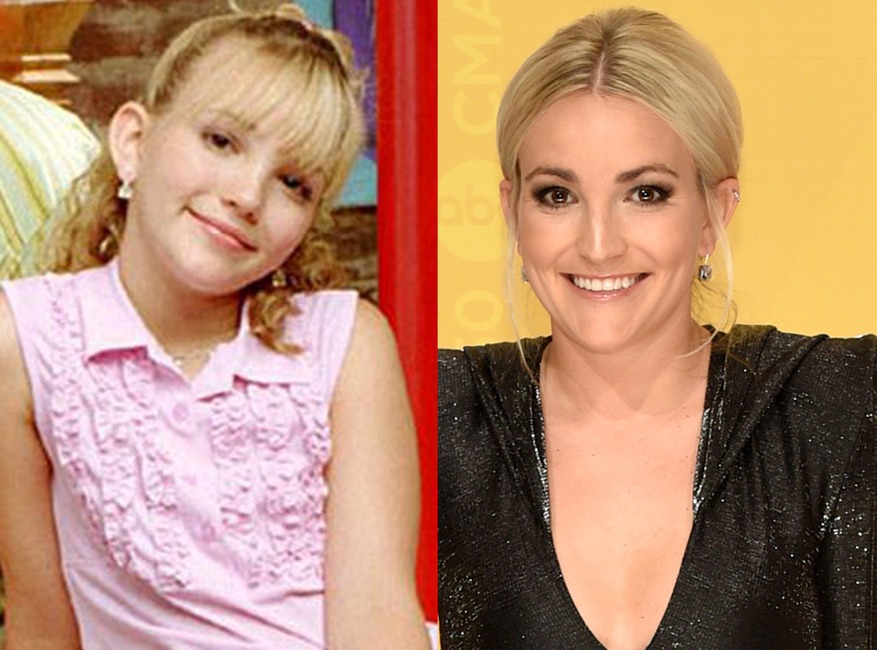 Nickelodeon Network, John Shearer/WireImage
Jamie Lynn Spears
Britney Spears' little sister joining the cast in its eighth season was a pretty big deal, with the then 11-year-old serving as the new face of the revamped All That. During her run, Britney served as a host and participated in sketches.
And after two seasons, Spears scored her own Nickelodeon series, Zoey 101, playing the titular character in the popular sitcom that became one of the network's highest rated shows. But the show came to an end after its fourth season when it was revealed that Spears, then 16, was pregnant with her boyfriend Casey Aldridge's baby. Many believed Nickelodeon canceled the series abruptly because of her unexpected pregnancy, with the network saying in a statement at the time that they respected her "decision to take responsibility in this sensitive and personal situation…We know this is a very difficult time for her and her family, and our primary concern right now is for Jamie Lynn's well-being."
But Spears finally refuted that rumor that per pregnancy caused the show's cancellation in 2019.
"Are you ready?" she captioned a video on Instagram that featured the show's theme song. "14 years later…still a jam. #itdidNOTendbecauseofpregnancy #contractwasfinished." She then added more information in the comments, telling one follower, "I went home to finish high school and was going to pursue movies."
In 2008, Spears earned her GED before welcoming her daughter, Maddie Lynn in June of that year. While she and Aldridge got engaged, they split in 2009 and briefly reconciled in 2010 before calling it quits for good. "We tried," Spears said in an interview with Glamour. "We really wanted to do it right. We loved each other. I will love him as Maddie's father until the day I die."
By 2014, Spears had found the one, marrying business owner James Watson in New Orleans, just ahead of their release of her first country album.
Jamie Lynn Spears: When the Lights Go Out debuted on TLC in 2016, and gave an inside look into the young mother's life and career. "I'm not just a child star, and I'm not just someone's sister," she said, "and I'm not just a teen mom."
In April 2018, Spears, who lives in Nashville, gave birth to daughter Ivey Joan Watson, who was 10 years apart from Maddie, the same age difference between her and Britney.
Now, Spears, 28, is working on new music and toying with the idea of a return to acting, telling The Dopple, "I'm open to anything that allows me to be creative and connect with my fans, especially the ones who have been with me since the Zoey days."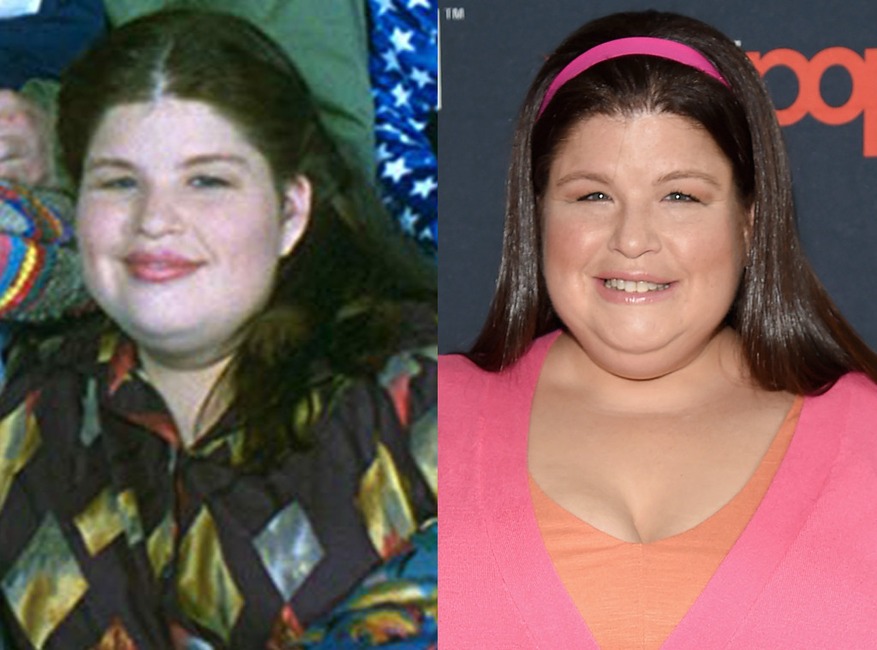 Nickelodeon Network, Bryan Bedder/Getty Images for Nickelodeon
Lori Beth Denberg
One of All That's original cast members, Denberg didn't really take her initial audition for the show, which she landed when she placed in first in a high school drama competition, seriously.
"I just went on it like a total lark, not like it was some big deal. Just kind of a goof," Denberg, who was the show's oldest cast member at 18, said. "And that was my first audition for All That. I wasn't nervous 'cause I wasn't really taking it seriously."
But her experience on the show ended up being a defining life experience for Denberg, who told The Huffington Post, "I know how much television meant to me as a kid—I was watching everything and studying it. So to know that I was on a show that brought something positive to other kids really means a lot. I get and give a lot of hugs."
Denberg ended up becoming a featured player on Nickelodeon, fronting the Vital Information segment (All That's version of Weekend Update) and becoming a panelist on the popular game show Figure It Out. In 1998, she left the network, going on to star on The Steve Harvey Show for four seasons.
Looking back on her experience, Denberg said she was "glad" she was slightly older than the average All That star. "Not all kid actors fare that well, and I could kind of see why," she explained. "I saw all different kinds of kids and parents and situations."
Since the end of Steve Harvey in 2002, Denberg has made brief but memorable appearances in projects such as Dodgeball: A True Underdog Story, Malcolm in the Middle, Hollywood Darlings, and an episode of Workaholics, in which she played herself.
While most fans ask about Vital Information, they also bring up her other memorable characters, like the Loud Librarian and Connie Muldoon. And she's set to reprise the Loud Librarian in the revival's premiere, telling EW it was a more exhausting character to play than she remembered. "It does get a lot of aggression out, but it's really hard," she said. "I forgot how physically taxing it was, and that's without even the yelling on top of it. I think I said after the first time we did a rehearsal, 'I forgot how sweaty this was.'"
Living in Los Angeles, Denberg is also an ordained minister and has presided over 12 weddings.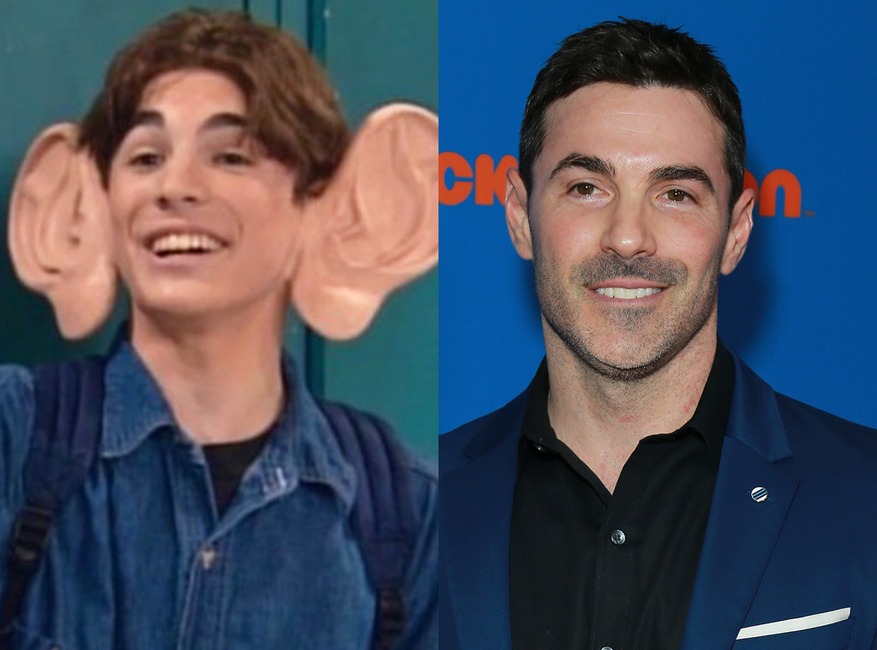 Nickelodeon Network, Leon Bennett/Getty Images
Josh Server
Having starred on the series from 1994-2000, Server was the longest running cast member of All That, playing memorable characters such as Ear Boy, Detective Dan and Bernie Kibbitz.
Server was just 15 when he joined the show, and looked back on his audition. "They wanted us to do some of our characters and then some impressions," he said. "And it was a lot of fun. Anytime you get to do those types of auditions, it's pretty cool because it's your stuff, you know, and when you're a kid, that's pretty rare."
In an interview with Bustle, Server admitted it was a pretty energetic set, especially when the cast had to go to school on-set.
"Picture eight or seven at a time Class Clowns in one classroom. It was a mess," he said. "These poor tutors should be given awards…they were the real heroes back then, trying to get all these crazy, artistic kids to try and pay attention to sophomore French."
And there was also some of the teen angst, with Server saying, "It was like a family where people would fight at times. But like nothing crazy, nothing that anyone wouldn't be able to get over. I mean, I think the dynamic of all of those kids on set, we're all in our teens. If we're growing up together, it adds for a lot of cool stuff, funny moments. And then also, you know, an occasional firework."
After making appearances on Drake & Josh and Ned's Declassified School Survival Guide, Server took a break from the acting world for several years. He made his return at the start of the '90s nostalgia craze, booking a recurring role on Amazon's Good Girls Revolt and making an appearance on Ariana Grande's Nickelodeon series, Sam & Cat, and other Nick shows.
"I've been finding my way back to it in smaller doses the last couple of years, but recently I've really made a commitment to go all out and really start doing it a high level and things are really starting to happen," he told Bustle of his return to Hollywood in 2014.
Server has taken part in all of the All That reunions over the years, appearing on Double Dare and Wild n' Out with his former co-stars. In addition to guest-starring in the All That premiere, Server, 40, is the star of the upcoming horror film, Await the Dawn.
But he'll always be remembered as one of his All That characters, telling Complex, "The Ear Boy character will live with me for the rest of my life, it doesn't matter where I go or what I do. When I win my Oscar, God willing, they're going to show a clip of Ear Boy."
Article continues below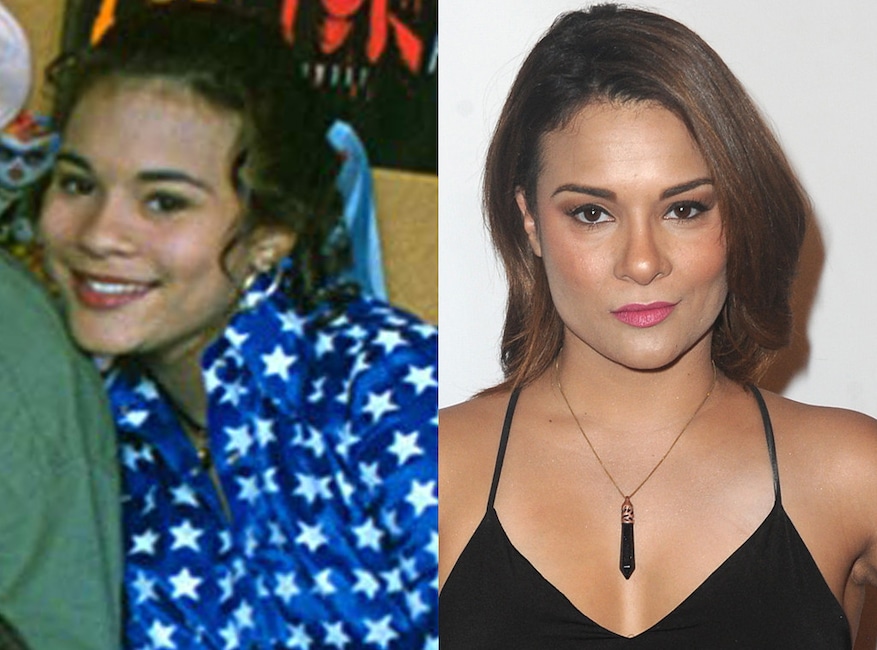 Nickelodeon Network, Albert L. Ortega/Getty Images
Alisa Reyes
One of the last original cast members to join the show, Reyes revealed she stayed up all night with her mom to write a monologue to audition with during the nationwide search for All That. Reyes chose to leave her performing arts school, which she attended alongside Claire Danes, Alicia Keys and Britney Spears, to move to Orlando to star on the show in her freshman year.
When she first met her fellow stars, Reyes noted the diversity, telling Complex, "I thought it was awesome because none of us look like each other. We were like a total melting pot of diversity."
But in beginning of the show's run, Reyes admitted she felt All That "favored" the male stars. "Once they saw that the girls had confidence and could set their tone and their mark, they allowed us to have more roles," she said. Reyes became known for her characters Kiki the Island Girl and Baggin Saggin' Mary.
"When my character Kiki came about, I was like, 'Well I see her talking fast and energetic,' and we figured out that Mary Ann from Gilligan's Island was going to be what I was going for," she explained of helping to create the character.
Reyes also revealed she had her first onscreen kiss during a sketch as Kiki, having to kiss Server, who was considered one of the '90s heartthrobs at the time.
"It was awkward. He was stubby and had this pirate makeup on, and I was like, 'This is not how I envisioned my first kiss on camera,'" she told Complex. "He was an OK kisser. [Laughs.]"
After leaving the series ahead of season four, she did voicework for The Proud Family TV series and worked for Playboy Radio and PlayboyU online.
Reyes is set to get married this summer, and is releasing a single called "$exy Hot." She's also working on a children's book, filming a sci-fi thriller called The Circle and voices a character on Netflix's Da Jammies.
According to her website, she is producing and starring in a documentary called The Orange Years, which is all about Nickelodeon nostalgia in the '80s and '90s.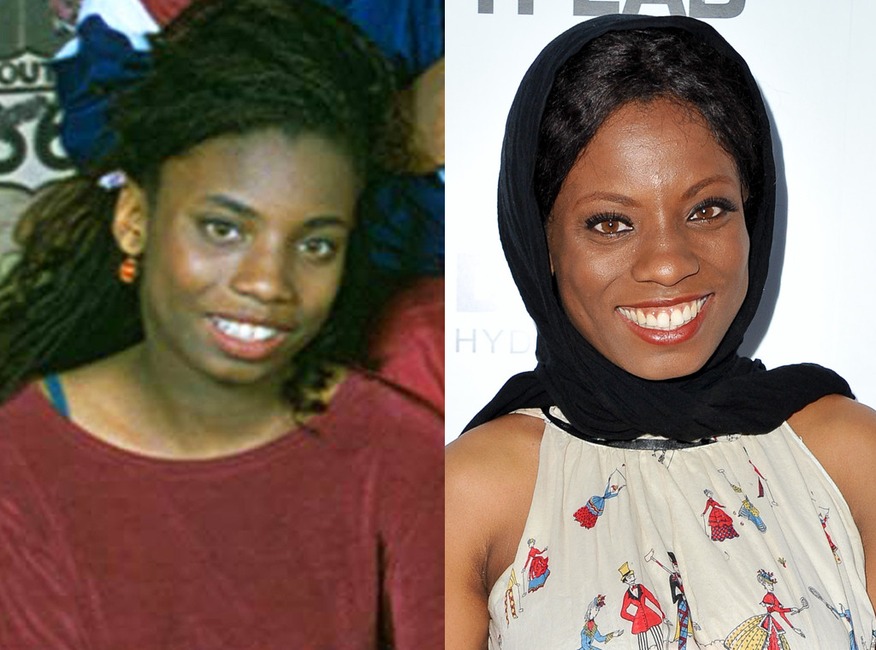 Nickelodeon Network, Allen Berezovsky/Getty Images
Angelique Bates
How did Bates land her spot as one of the original cast members? She nailed her impression of Steve Urkel.
"I was always the goofy kid, so I did character voices, like Steve Urkel, for my audition. My mom went all out and got me the full costume, with the big glasses, the suspenders," she told Complex. "A lot of the auditions were improvised, so you had to be quick on your feet. They would throw too many things at us. We had to be funny, we had to try not to laugh. They wanted people who wouldn't stuck to the script. They were very particular."
14 when the show started, Bates admitted to having her annoying moments on set.
"If there was tension, it was probably because we had been up all night. [Laughs.] We were doing takes over and over again, 'til late," she recalled. "As far as with each other, some of us were definitely that annoying little sister. I had my moments. We were just kids so we had times where we got on the other person's nerves, but it was never hate. The next day it would be good."
Bates left the show after two seasons, with Amanda Bynes joining the cast to replace her. But It was only after her exit that she realized how passionate their fans were, saying, "I started noticing how much the fans liked me then when I learned that the that fans were giving Amanda a hard time. I reached out to some of my fans saying, "It is what it is. At least give her a chance.'"
After leaving, Bates made appearances on Boston Public and Tim and Eric Awesome Show, Great Job!, and returned for All That's 100th episode. She's also a rapper, releasing music under the name Alize Bates.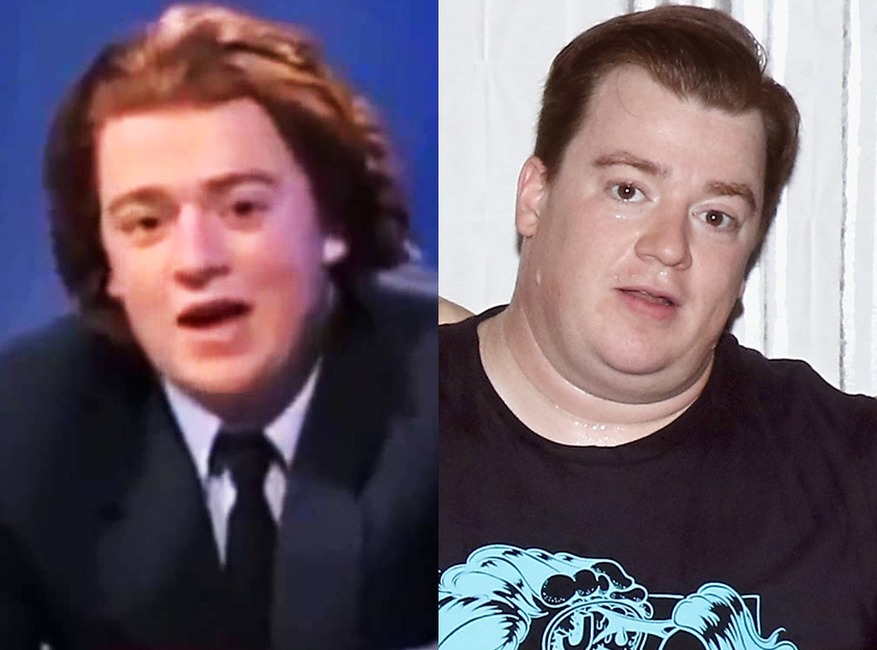 Nickelodeon Network, Jim Spellman/Getty Images
Danny Tamberelli
After starring in The Mighty Ducks and the popular Nickelodeon sitcom Pete & Pete, Tamberelli was already pretty well-known when he joined the cast in season four, taking over the Vital Information duties from Denberg.
He was only slightly hazed by the original cast members, with Josh Server admitting on a reunion panel, "Everyone would laugh at everyone's jokes, but we would purposely not laughing at Danny's."
Danny was already friendly with the cast members because of his history on the network, telling Complex, "I'd known Kenan, Kel, Josh, and Alisa through doing all these events together, like 'Nick Takes Over Your School,' so it was pretty easy to get thrown in there. I was still the new kid so I got picked on a little bit, but in the nicest way."
During his two-season stint on All That, he also served as a panelist on Figure It Out.
"I think it's awesome!" Tamberelli told Page Six of the revival, adding he would be down to guest-star if asked.
"It was one of the best times of my life," he said. Maybe it's because he got to meet Britney Spears when she performed on the show? "I got busted staring at Britney Spears' ass when we all ran out on stage after her performance," he admitted to Complex. "She bent down to take a bow and I blatantly stared at her ass. They made the whole cast film that segment again. The director came up to me afterward and was like, 'You know we're doing that again because you starred at Britney Spears' ass right?' She didn't notice."
In addition to serving as the lead vocalist and bassist in his band Jounce, Tamberelli hosts a popular podcast, The Adventures of Danny & Mike, with his Pete & Pete co-star Michael C. Maronna. In May 2018, Tamberelli married author Katelyn Detweiler and they are expecting their first child together.
Article continues below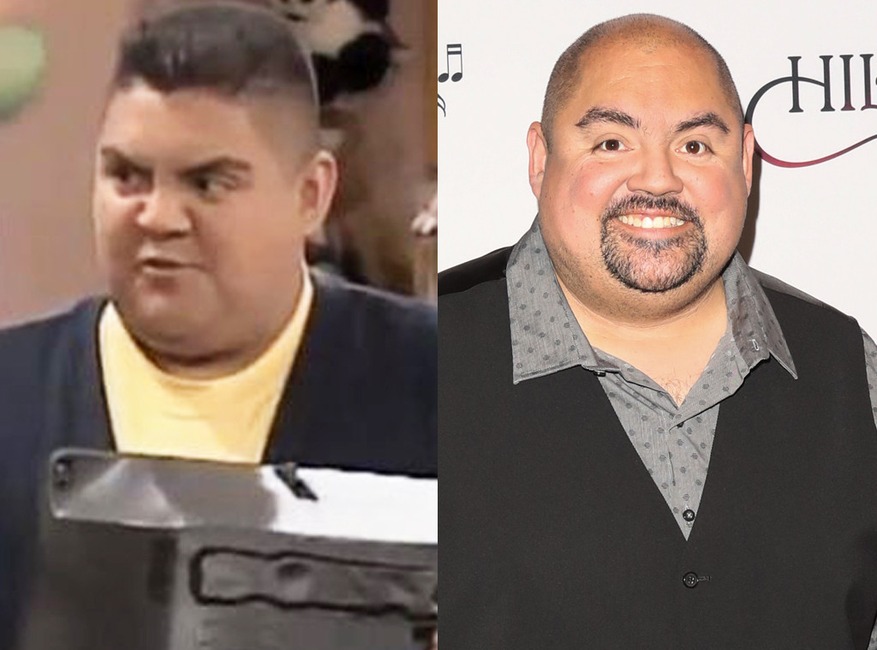 Nickelodeon Network, Paul Archuleta/Getty Images
Gabriel Iglesias
"I was doing stand-up at the time, which got me an audition," Iglesias told Complex of his audition to join All That in its sixth season to replace Thompson and Mitchell. "They saw that I did voices and characters in my set. At the time, I was 20. I was already the oldest in the cast."
Admitting he was "really nervous" to join the cast, Iglesias admitted one of the cast members wasn't very welcoming.
"Some of the cast was cool, some not so cool. Some were fun, some were just pains in the butt. Nick Cannon was super cool. Danny Tamberelli was super cool. Josh Server was super cool," he recalled. "It really was strange being pulled aside by Amanda Bynes and told, "'You don't know how to be funny.' That was hysterical. I was, 'OK, I won't be talking to you anymore.'"
Iglesias was only on All That for one season, with Nickelodeon deciding to revamp the show and bring in in whole new cast for season seven. He then competed on NBC's Last Comic Standing (but was disqualified for sneaking a phone in), before going on to make a major name for himself in the stand-up world…and a nickname (Fluffy).
Gabriel Iglesias Presents Stand Up Revolution ran for three seasons on Comedy Central, and Iglesias had a small role in Magic Mike XXL and has voiced characters in Coco, Ferninand and UglyDolls.
After several successful stand-off specials, Iglesias' Netflix sitcom Mr. Iglesias premieres June 21 and stars the comedian playing a high school teacher trying to make a difference.
In 2013, Iglesias, who has diabetes, began a weight loss journey, ultimately dropping over 100 pounds in two years after he was told by a doctor he had just two years to live if he didn't make some serious changes.
"That's the biggest wake-up call you can get," he told Buzzfeed. "Your habit is hurting you. You need to check yourself. You still have a chance." He documented his weight loss journey on his Fuse reality show, Fluffy Breaks Even.
Nickelodeon Network, Maury Phillips/Getty Images
Katrina Johnson
Johnson, famous for her impressions of Roseanne Barr and Ross Perot during her run on the show, was just 12 when All That premiered and wasn't even allowed to watch that other sketchy comedy show.
"I know I wasn't allowed to watch SNL on too late. There was In Living Color and I would always sneak and try to record it and try to watch it," Johnson recalled in an interview.
But when Amanda Bynes joined the cast in season three, Johnson was no longer the youngest one on set, telling Complex, "I thought Amanda was really annoying. She was to me what I was to everybody else: the baby, kind of wild and running around. When she came along, I could kind of see firsthand how everyone must've looked at me."
Aside from her impressions, Johnson also was responsible for the Lemonade Scammer skit, which she based on her real life. "I had a lemonade stand when I was a kid. I was a scandalous little slave driver and I employed all the neighborhood kids," she revealed.
Though she left the show after season three, Johnson returned for the 100th episode as well as the 10th anniversary special. Currently living in Las Vegas, Johnson hosted Uncensored Radio's Guilty Pleasures show.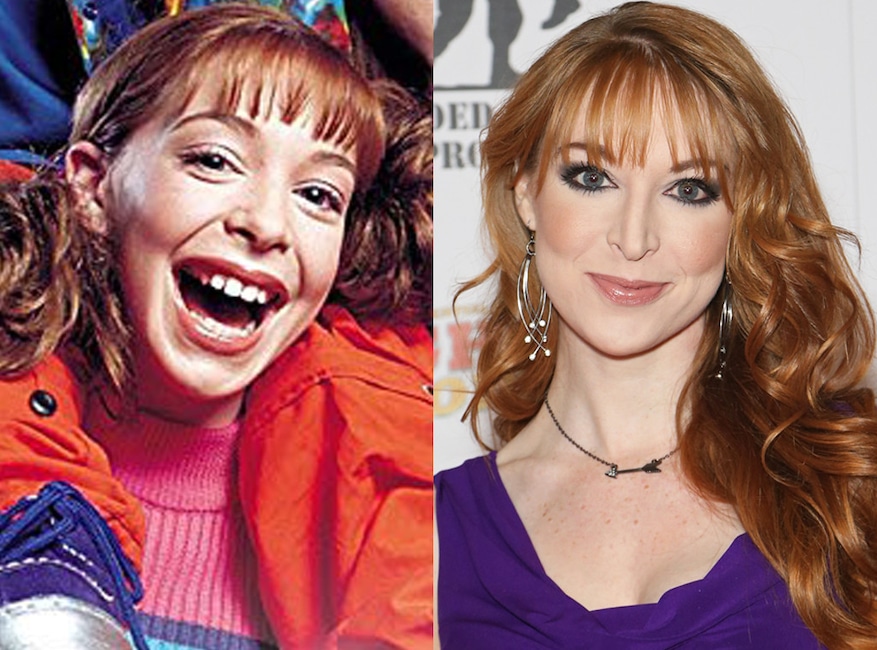 Nickelodeon Network, Gabe Ginsberg/Getty Images
Lisa Foiles
Growing up as a fan of the show's original run, Foiles was one of the cast members brought in for the revamped All That in season seven, staying on the show until its cancellation in 2005. During her four-season run, she also made guest appearances on hit shows like Even Stevens and Malcolm in the Middle, playing Mallory, the female version of Malcolm (Frankie Muniz) on the latter.
After her time as a child star, Foiles took a break from the acting world to focus on her college writing courses, graphic design and video games.
Foiles now splits her time between Los Angeles and Las Vegas, hosting UFC Minute since 2014 and voicing Jocelyn the Intern in the popular web series Desk of Death Battle. And she recently signed with TNG Models.
In 2016, Foiles announced on her YouTube channel that she had a daughter named Chloe, and had been keeping her pregnancy a secret. And she posted another video two years later to announce the birth of her second child, a son named Calvin, with husband Shawn Colvinger.
Because she was on the show in its later season, Foiles was able to connect with many of the fans online.
"There are a handful of Internet 'friends' I've known since my first season on All That," she told MMA Uncaged. "I've never met most of them, but I feel like I know them since we've chatted for so many years. It's so cool to have people like that who have cared about my life/success for so long. I hope I never disappoint them."
Article continues below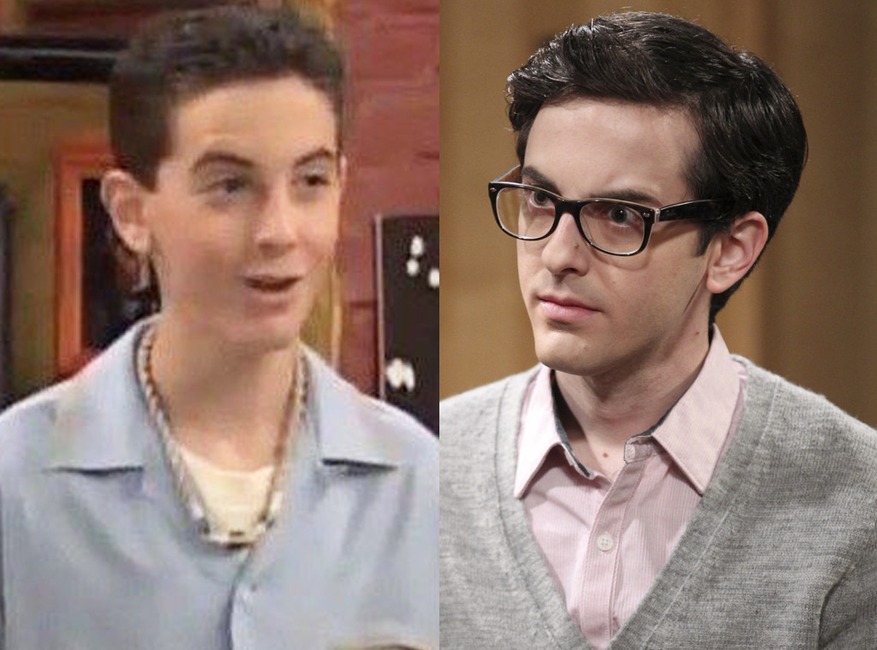 Nickelodeon Network, Sonja Flemming/CBS via Getty Images
Mark Saul
Before becoming an official cast member, Saul joined All That in 1998 as a recurring player. But he didn't actually get cast the first time he auditioned, choosing to do a male version of Amanda Bynes' iconic "Ask Ashley" segment. His second audition, he did an early version of Stuart, the character that would become his signature on the show.
"I looked up to everyone on that show because they were all significantly older than me," he told Complex of joining the popular series. "Everyone gave me advice because they had been there for so long and wanted to see me have a good time."
In their last season, Saul and co-star Danny Tamberelli became writing partners, eventually receiving writing credit on the show.
But Saul was balancing his work schedule with homework, saying, "My biggest regret is that I had to leave early from that meeting because I had an English test."
Saul exchanged sketchy comedy for hospital scrubs when he took on the role of Dr. Steve Mostow for four seasons on Grey's Anatomy, playing the nerdy intern in seasons 4-8. He's also made appearances on hit shows such as Desperate Housewives, Bones, Parks and Recreation, Grace & Frankie and Parenthood, among others. Saul also runs a popular Etsy shop and plays in the the folk band, The Flashcards.
In 2012, Saul married Ilana Berger, his high school sweetheart, and they have two children together.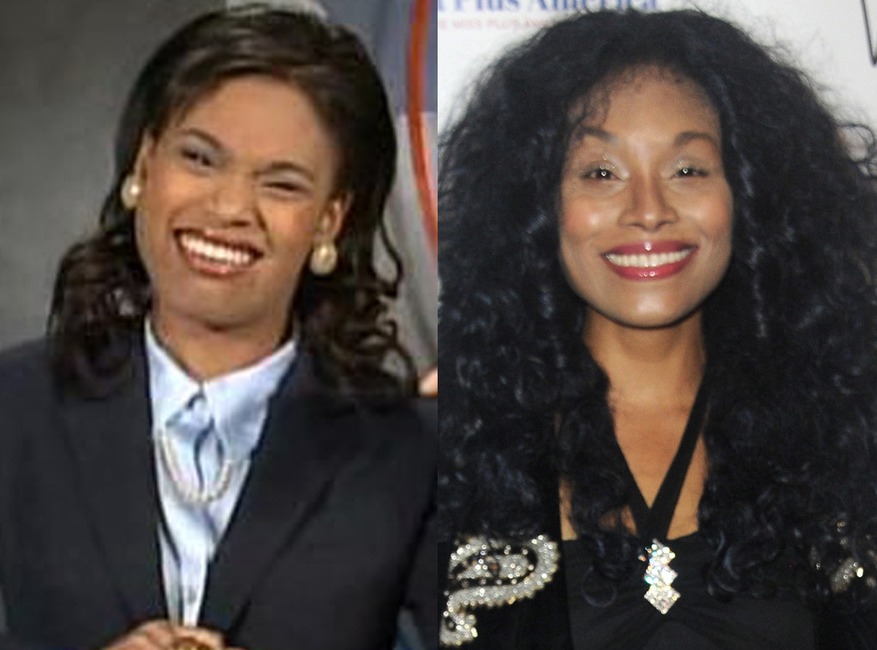 Nickelodeon Network, Albert L. Ortega/Getty Images
Christy Knowings
With the exit of several female stars, Knowings was brought onto All That in season four after starring on Rosie O'Donnell's Nickelodeon show And Now This, remaining on the show until its initial cancellation after season six.
Some of her notable roles on All That included Winter Wonders, a parody of Figure It Out host Summer Sanders, and Penny Lane, a character she inherited from previous stars. But the one she had the most active involvement in the creation of was Brenda Stone.
"The characters were all written by the writers of the show, but in terms of the voices and how they were embodied, that was up to us. All those kinds of characters were developed on my own, like Brenda Stone," she told Complex. "They didn't know I was gonna use a voice like that. They just gave me the script and I went with it. I didn't mean for it to come out like Fran Drescher, it just kind of did."
During her three seasons on the show, Knowings got to meet a lot of the celebrity guests, who were pretty big deals at the time. "One of the nicest boy bands was 98 Degrees. And the Spice Girls were really cool!" she said. "I liked it when they came and did a sketch with us."
While she mostly left the acting world behind in 2000 to focus on college, Knowings returned to make a small cameo in the show's 10th anniversary special and appeared in three episodes of Sesame Street with her twin brother in 2008 and 2011. Knowings still performs improv and is set to release music in 2019.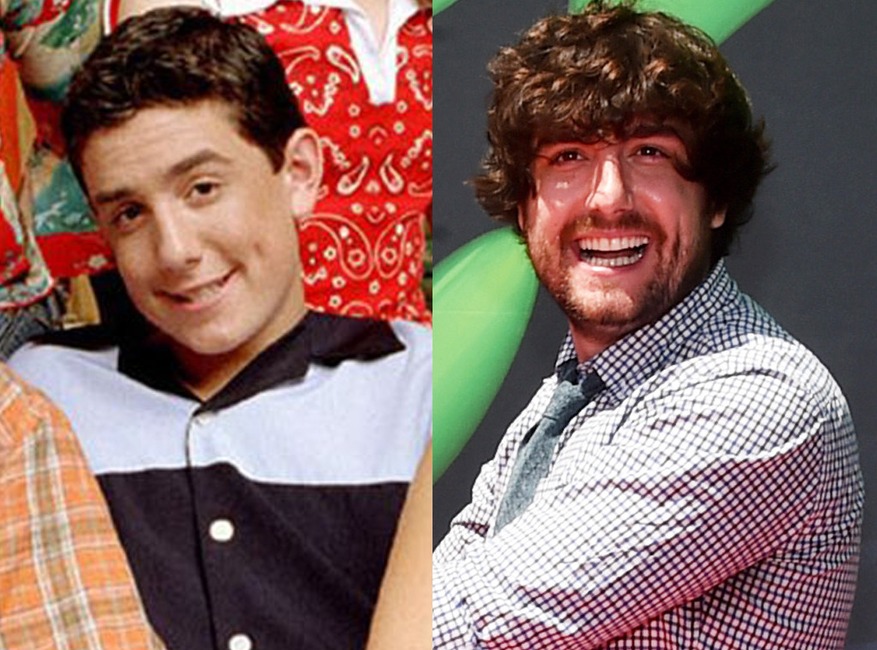 Nickelodeon Network, Alberto E. Rodriguez/Getty Images For KCSports2015
Jack De Sena
De Sena starred on All That's later seasons, from 2002 through 2005, after getting a start in the competitive improv organization ComedySportz.
Since All That's cancellation, De Sena has done voicework for a lot of popular animated TV series, including Avatar: The Last Airbender, The Batman and Netflix's The Dragon Prince. He's also made appearances on Veep, House of Lies and Sam & Cat, and starred on Nickelodeon's 100 Things To Do Before High School.
In 2016, De Sena launched his popular YouTube series Jack & Chris, a comedy with his friend Chris Smith that posts new sketches weekly.
De Sena got engaged to longtime girlfriend Lisa Bierman in 2018.
Article continues below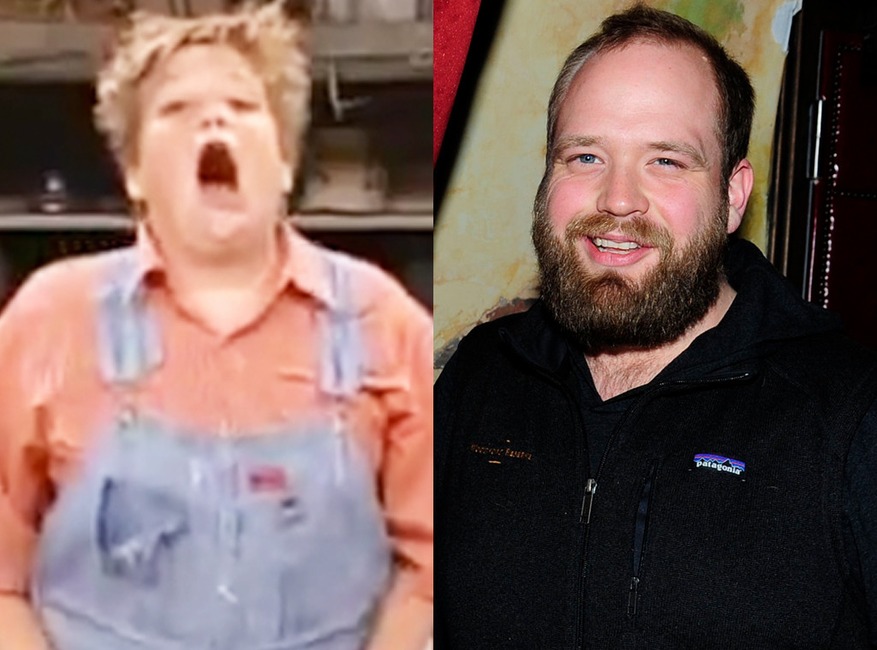 Nickelodeon Network, Paul Bruinooge/Patrick McMullan via Getty Images
Shane Lyons
One of the new cast members brought in for the show's revamped later years, Lyons starred in seasons 7 and 8, popping up on That's So Raven and Law & Order: SVU during his tenure.
After making an appearance on Wizards of Waverly Space and a small role in Elizabethtown, Lyons left acting behind at 16 to pursue a career in the food industry, which was fitting as his parents were both professional chegs. After graduating from The Culinary Institute of America in New York at just 18 years old and working in several restaurants, he moved back to Colorado, where he opened his own restaurant, Nosh.
Lyons also competed on the fourth season of Food Network's The Next Food Network Star, making it to week six of the competition. In an interview with Food Network, he admitted, "My least favorite part was the after-challenge interviews and doing multiple takes and pickup shots. That truly removed the sense of 'reality' and put me back in the realm of scripted television."
How, Lyons serves as the executive chef and partner of Distilled New York.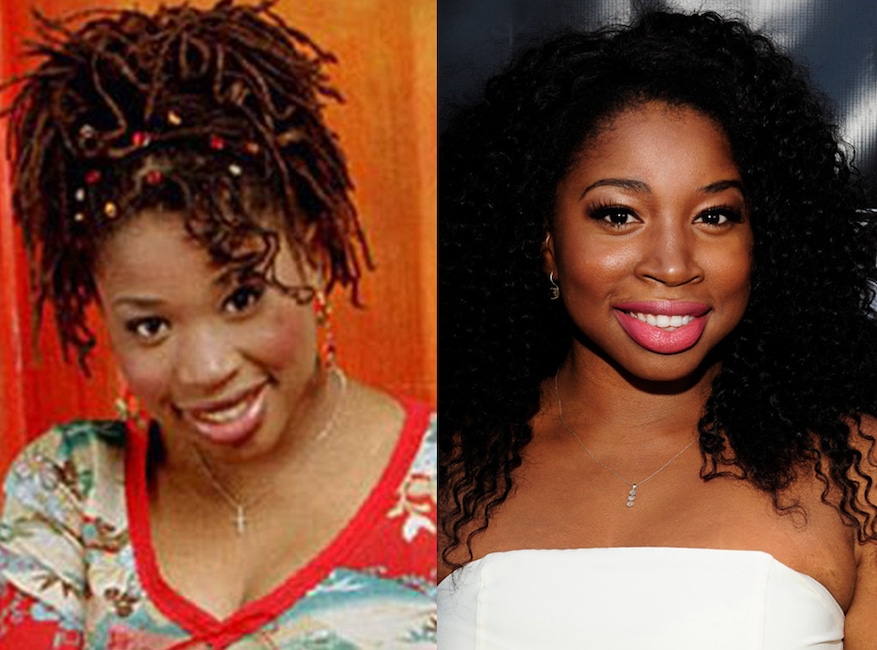 Nickelodeon Network, Amy Graves/WireImage
Giovannie Samuels
Samuels joined All That in season seven, but it was her appearances on two of Disney Channel's most beloved shows that had more of an impact. She played Raven's cousin on That's So Raven and Nia Moseby on The Suite Life of Zack and Cody.
Aside from her work on Nickelodeon and Disney, Samuels also starred in Bring It On: All or Nothing, Freedom Writers and appeared in several episodes of FXX's You're The Worst.
When the revival was announced in February 2019, Samuels, who is still acting and runs acting workshops in Atlanta, posted about the news on her Instagram. "Will look it here?!" she wrote. "I want to write on the show!"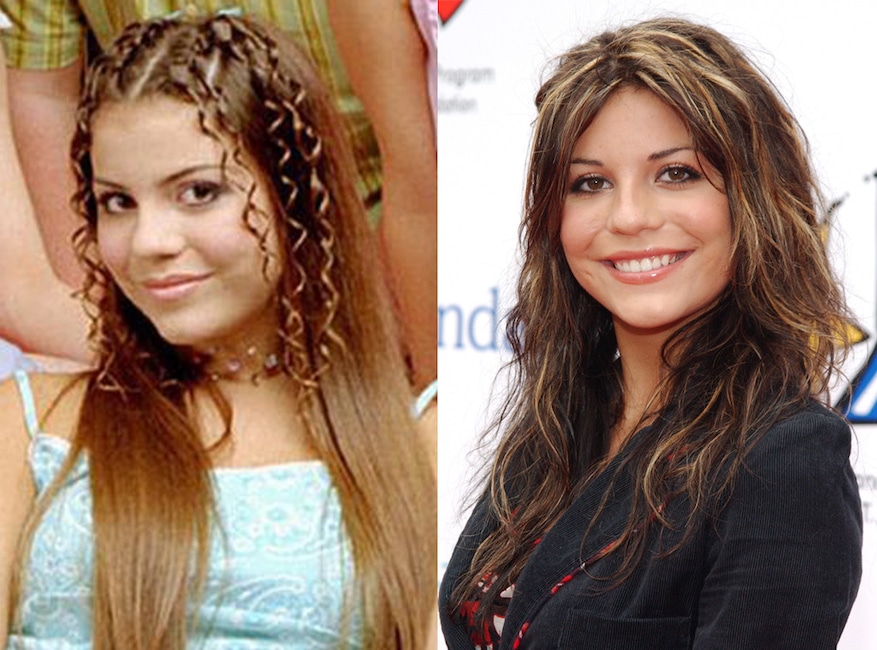 Nickelodeon Network, Jon Kopaloff/FilmMagic
Chelsea Brummet
Brummet was one of the stars of the revamped All That, sticking with the show until its 2005 cancellation. During that time, she also made guest appearances on Amanda Bynes' show What I Like About You and Nickelodeon's Drake & Josh, and played a young Lorelai Gilmore on Gilmore Girls.
In 2012, Brummet retired from acting, going on to study fashion in college and pursue a music career.
Article continues below
All That premieres Saturday, June 15, at 8:30 p.m. on Nickelodeon.
Don't miss E! News every weeknight at 7, only on E!
Source: Read Full Article