In the minds of just about everyone involved, trying to top Season One of Big Little Lies was a crazy idea. For starters, the limited series ended on such a high note there was no need. Besides, the idea of getting Reese Witherspoon, Nicole Kidman, and the other stars back together again would be tough.
On top of these challenges, they'd need to find someone to write new material since author Liane Moriarty wasn't interested. All in all, it sounded impossible until Moriarty started brainstorming. Before long, she decided she could do it if Meryl Streep came on board.
To Kidman and Reese (who executive produce), that represented another crazy idea — only Streep didn't think so. When she heard Moriarty wrote her a part for a potential Season Two, she jumped in without even reading the script.
That's how Big Little Lies added the three-time Oscar-winner who's considered the greatest living actress. Yet it won't be Streep's first time on TV. Though she's acted almost exclusively in films since 1978, she has taken a handful of TV roles, including another blockbuster HBO presentation.
Streep's work on 2003's 'Angels in America' won her a Golden Globe and an Emmy.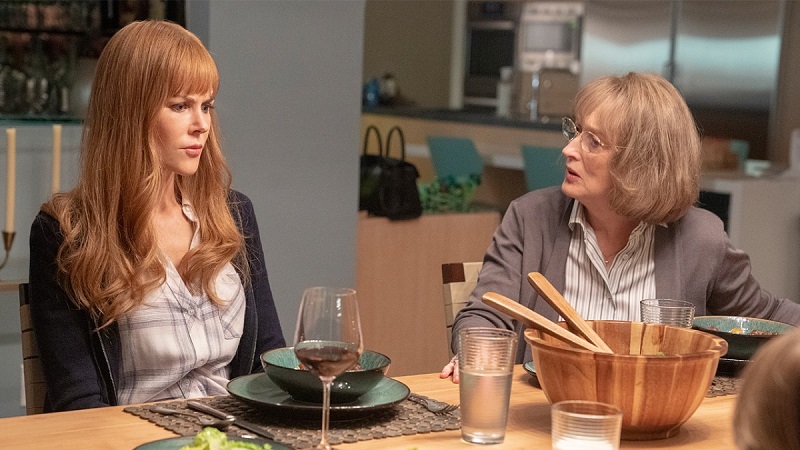 Soon after Tony Kushner's Angels in America became a hit on Broadway in 1993, work began on a screen adaptation. However, it took until the end of the decade for the project to get off the ground. That happened when director Mike Nichols got Kushner's adaptation with HBO behind it in 2001.
When shooting began the following year, Nichols had an all-star cast. In addition to Streep, Al Pacino, Emma Thompson, Jeffrey Wright, and Mary-Louise Parker co-starred in the six-hour miniseries. It premiered on HBO in December 2003.
Angels in America won five Golden Globes and 11 Emmys (among other awards) in 2004. Streep won one of each, as did Pacino, Wright, and Parker. The production also won best miniseries at both awards ceremonies.
All in all, it was the type of production you might consider somewhere between regular TV and a major film. However, Streep has also worked on TV films and even one Showtime series over the years.
2 TV films represent Streep's other major TV credits after her big break.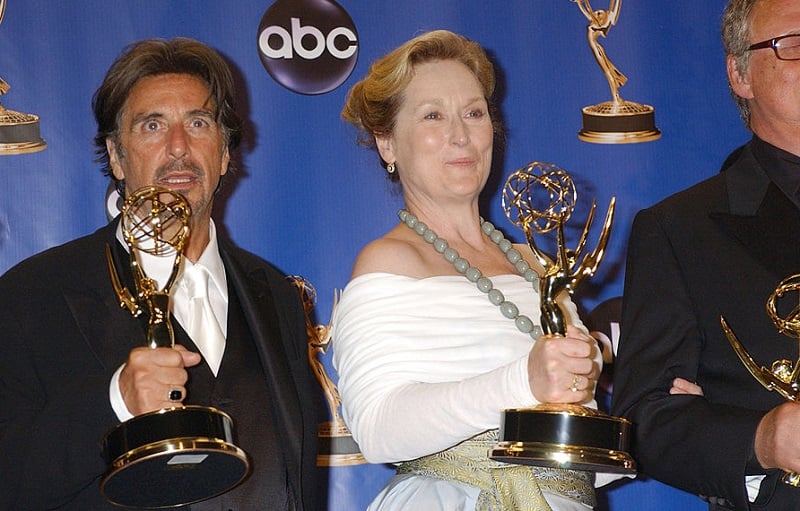 In 1978, prior to her breakout role in The Deer Hunter, Streep was still looking for screen exposure. She got that with Holocaust, a four-part miniseries that aired on NBC. From then on, Streep almost never worked in TV projects.
A 1982 adaptation of Alice at the Palace and 1997's …First Do No Harm (which Streep executive produced) represent her only other major appearances on the small screen prior to Angels in America. In recent years, she made a few guest appearances on Lisa Kudrow's Web Therapy.
Season Two of Big Little Lies, which premieres June 9 on HBO, brings Streep back to prestige TV. If it turned out anything like the first installment, we can expect to see Streep attending all the awards ceremonies in the coming year.
Also see: Which 'Big Little Lies' Star Has the Highest Net Worth?
Source: Read Full Article