Before Dune even hits theaters, Timothée Chalamet is already moving on to his next movie role as Willy Wonka. Moreover, in photos posted early today, Chalamet appears on set for the first time as the storied Roald Dahl candymaker.
Timothée Chalamet is starring as Willy Wonka in a new prequel to the Roald Dahl classic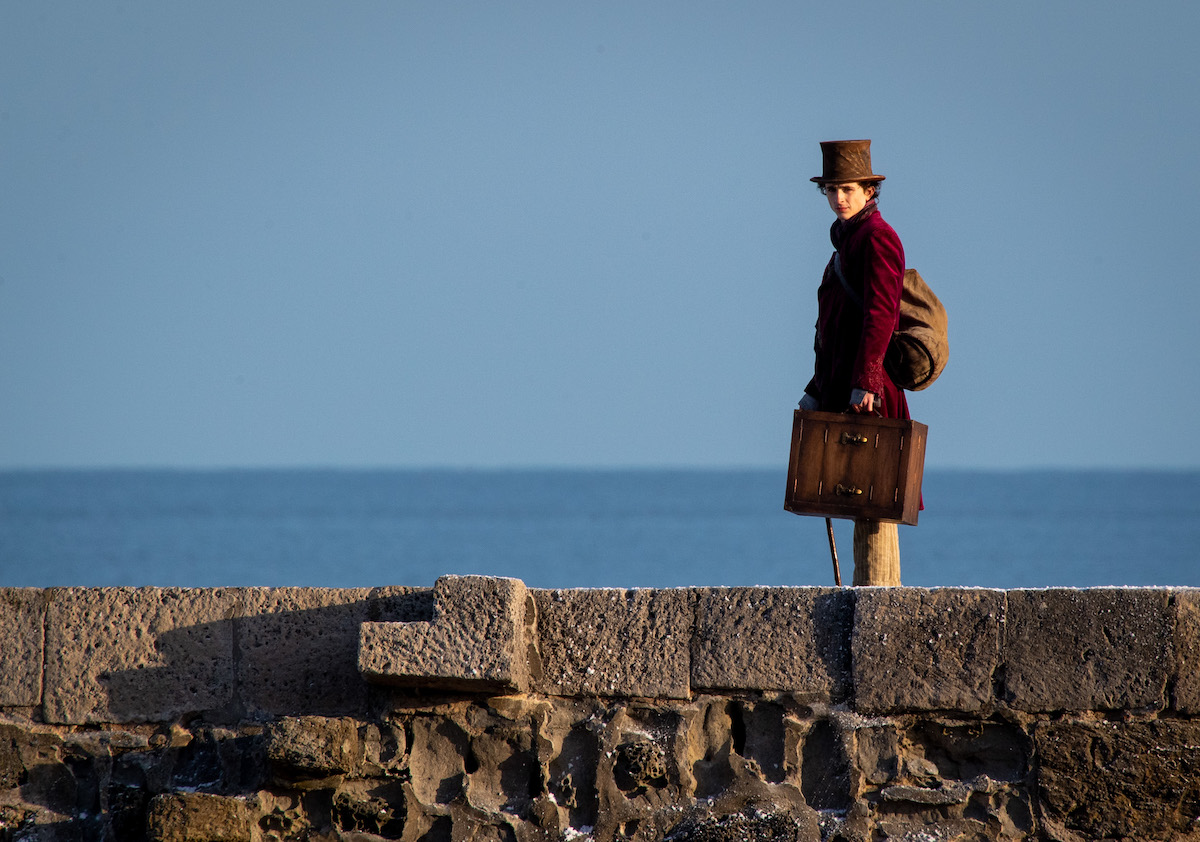 Production of Wonka is underway. Photos emerged today of Timothée Chalamet in the legendary role once separately occupied by Johnny Depp and Gene Wilder. On Timothée Chalamet's Instagram account, the actor shared a close-up image of himself in costume with the caption: "The suspense is terrible, I hope it will last…WONKA."
Chalamet published it on October 10, 2021. Furthermore, by October 11, photographers spotted and snapped Chalamet in full Wonka garb against blue sea and sky. Chalamet wears a top hat (naturally) and a long coat. Moreover, he carries the iconic Wonka cane and a suitcase.
The images clearly show Chalamet at work on the set with a full crew.
Wonka is a prequel to British novelist Roald Dahl's children's novel Charlie and the Chocolate Factory. The mysterious 1964 book warned against the possible consequences of over-indulging children in various ways.
Chalamet is the third actor to play Willy Wonka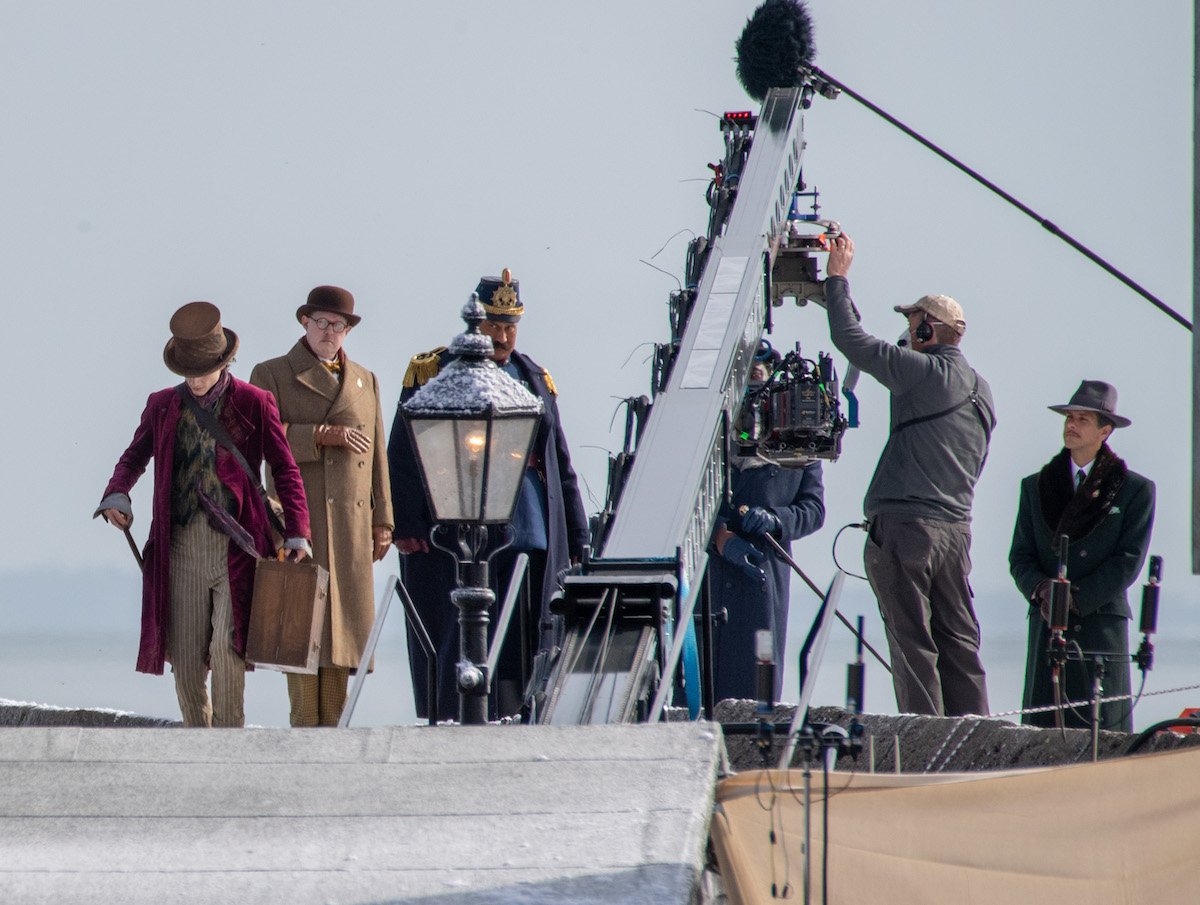 Producers made two previous efforts on the story of the mysterious candy-making character. A 1971 Mel Stuart version titled Willy Wonka and the Chocolate Factory stars Gene Wilder. Moreover, Tim Burton partnered with Johnny Depp to bring an updated version, similarly called Charlie and the Chocolate Factory, to the big screen in 2005.
Both are musical fantasies.
Per Newsweek, Wonka will debut in movie theaters nationwide on March 17, 2023. Paul King is directing Chalamet in the new rendition. King is famous for helming other adaptations of children's classics, including the beloved Paddington (2014) and Paddington 2 (2017).
The first movie sports a 97% on the review site Rotten Tomatoes, and the second movie has a jaw-dropping 99%. So it's safe to say that the character of Willy Wonka is in exceedingly capable hands.
Wonka reportedly zeroes in on Willy Wonka's early years — something Burton similarly dabbled in with flashbacks in the 2005 version. Little information is available about the plot of the upcoming movie. But according to a September 30, 2021, Town & Country report, Warner Bros described it as "an exploration of the vivid, mythical beginnings of the imaginative young inventor before he becomes the renowned scrumdiddlyumptious Mozart of chocolate."
Meanwhile, Timothée Chalamet awaits the October 22, 2021 release of Dune, in which he plays lead Paul Atreides.
Source: Read Full Article