The Crown season 4 premieres November 15! And, well, if you've watched any of the previous seasons, you know the royals don't always come off looking that great. At this point, I should mention that spoilers for The Crown's third season are about to come atcha, but also, this entire show is based on literal history so ¯\_(ツ)_/¯. (Side note: If you're in love with Tobias Menzies as Prince Philip, please join my support group at 1-800-THIRST*.)
I think we can all agree that The Crown is highly entertaining and paints a nuanced and complicated portrait of Britain's royal family while also refusing to shy away from some of the uglier truths about their history. Take season 3, which shines a harsh light on Queen Elizabeth II and her relationship with Prince Charles. Sooo how does the royal family feel about the show depicting them like this? And more to the point, have they even watched? Does the royal fam share a Netflix account or what? Here's what we know.
*Not a real number, don't call it, lol.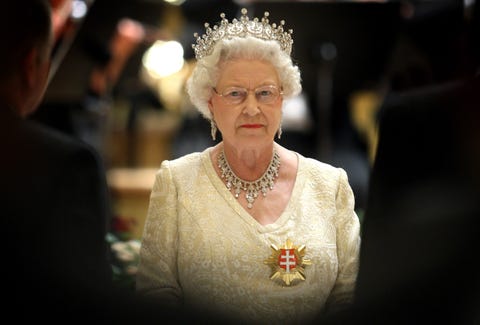 Princess Eugenie Has One Hundred Percent Watched
According to Hello! magazine, Eugenie—aka the Queen's granddaughter—said she'd watched "a couple of episodes" and was down. "It is filmed beautifully," she said. "The music is wonderful, the story is beautiful. You feel very proud to watch it. I can't speak for everyone, but that's how I felt when I watched it."
Cool-cool-cool, also, this has literally nothing to do with the topic at hand, but I found this cute GIF of Eugenie and her husband, Jack, and I need you all to look at it with me: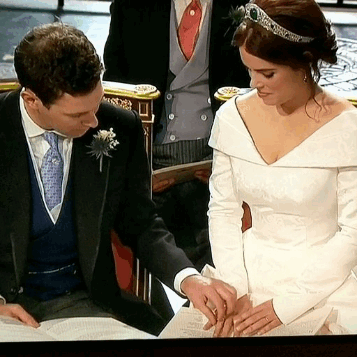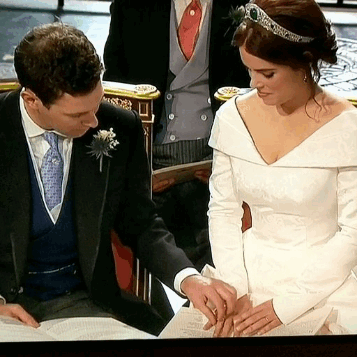 The Queen Freakin' Loves It
Or at least she used to. This nugget of info came from Vanessa Kirby, who played Princess Margaret in seasons 1 and 2. Speaking to Vanity Fair, Vanessa said a friend of hers was at a party and overheard Princess Eugenie confirm that her "granny" is a fan. "A friend of mine was at a party and didn't know anyone, so he sidled up to this group who were talking about The Crown, when one said, 'Well, my granny watches it and really likes it,'" Vanessa revealed. "It slowly dawned on him that the girl was Eugenie and her granny was the Queen."
Queen Elizabeth II's son Prince Edward is apparently the one who got his mom hooked on The Crown, at least according to a ~source~. "It has been a long-standing arrangement that they drive to Windsor at the weekend to join the Queen for an informal supper while watching TV or a film," said source told the Daily Express. "They have a Netflix account and urged her to watch it with them. Happily, she really liked it, although obviously, there were some depictions of events that she found too heavily dramatized."
L-O-L at the royal family's casual Netflix account, what is life.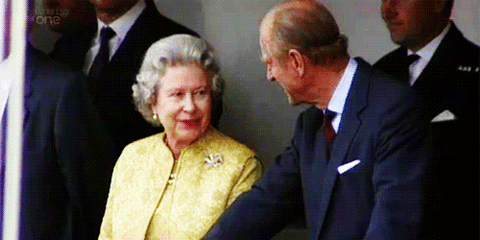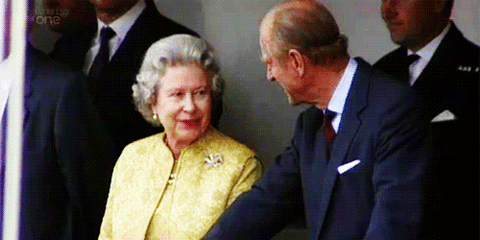 The Queen Was "Upset" by Season 2
A senior courtier told Express.co.uk that scenes about Prince Charles's time at school—and Prince Philip's insensitivity toward him—during the show's second season didn't sit well with Queen Elizabeth, but she understood there was nothing she could do about it.
"The Queen realizes that many who watch The Crown take it as an accurate portrayal of the royal family and she cannot change that," the courtier said. "But I can convey that she was upset by the way Prince Philip is depicted as being a father insensitive to his son's well-being. She was particularly annoyed at a scene in which Philip has no sympathy for a plainly upset Charles while he is flying him home from Scotland. That simply did not happen."
Prince William Is Not Here for It
Olivia Colman, who plays Queen Elizabeth in season 3, met Prince William at a Buckingham Palace reception and they had a verrrrry awkward conversation about the show. "He asked what I was doing at the moment before he quickly added, 'Actually, I know what you're doing,'" Olivia said on The Graham Norton Show. "I was so excited and asked, 'Have you watched it?' His answer was a firm no. But he was very charming and very lovely."
Too busy dancing to watch The Crown, clearly:
The Palace Got a Little Salty About the Show
So last September, The Crown's showrunner Peter Morgan told The Times that he has meetings with "people who are very high ranking and very active within the organization" (aka the royal household) to "tell them what I have in mind and they brace themselves slightly."
The Queen's communications secretary then wrote a salty letter to The Guardian, saying:
So, sounds like they're here for the show but not here for the drama. Which, understandable! Truly can't wait for the "courtiers" to sound off on what Queen Elizabeth thinks of season 4. Bye!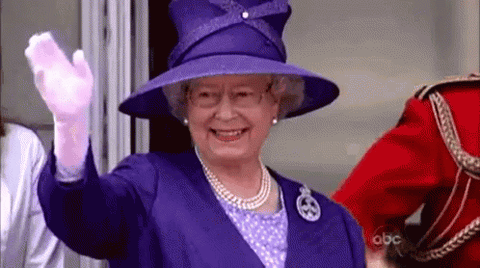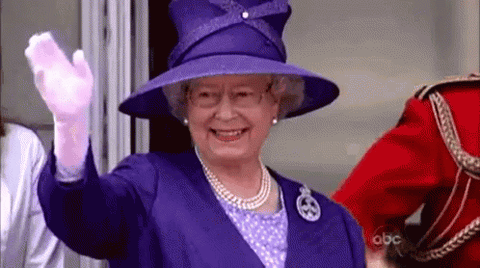 Source: Read Full Article