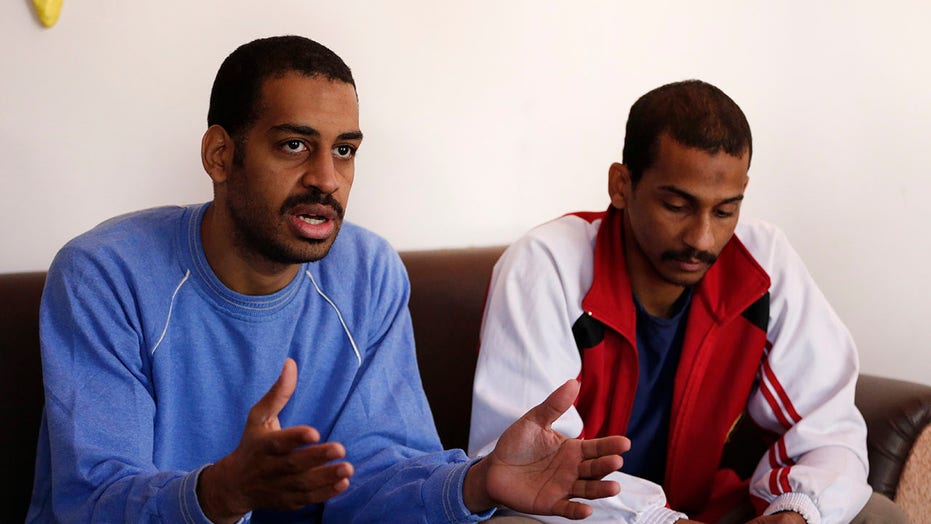 Fox News Flash top headlines for October 6
The two notorious British Islamic State terrorists known as the "Beatles," who allegedly had a hand in the torture and beheadings of U.S. hostages in Syria, will be coming to the United States in the coming weeks to face trial, Fox News has learned.
Alexanda Kotey and El Shafee Elsheikh are currently in U.S. military custody in Iraq. They were captured by a Kurdish-led militia in early 2018 but brought to Iraq last October.
The men have been accused of taking part in the kidnappings of international hostages, including journalists James Foley and Steven Sotloff and U.S. aid workers Kayla Mueller and Peter Kassig.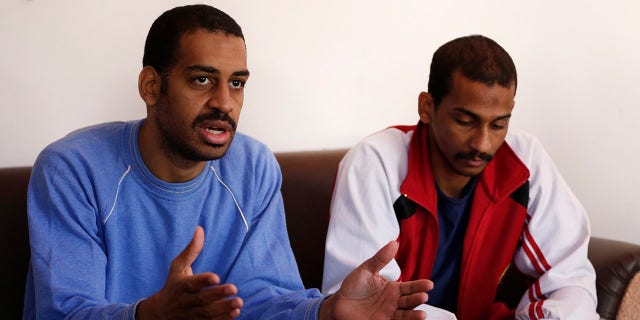 FILE – In this March 30, 2019, file photo, Alexanda Amon Kotey, left, and El Shafee Elsheikh, who were allegedly among four British jihadis who made up a brutal Islamic State cell dubbed "The Beatles," speak during an interview with The Associated Press at a security center in Kobani, Syria. (AP Photo/Hussein Malla, File)
"We are pleased with the U.K High Court's decision and we are grateful that the British government has passed its evidence to us and confirmed its commitment to cooperate with our efforts to investigate and prosecute the two ISIS terrorists currently being held in U.S. military custody," Marc Raimondi, a Justice Department spokesperson said. "We remain committed to holding these defendants accountable and obtaining justice for the victims of their terrorist activity."
Fox News' Jake Gibson and Lucas Tomlinson contributed to this report. 
Source: Read Full Article